Windows 7 losing support! Get free Windows 10 upgrade immediately
Windows 7 losing support! Get free Windows 10 upgrade immediately
Written by
Shubham Sharma
Jan 13, 2020, 06:05 pm
3 min read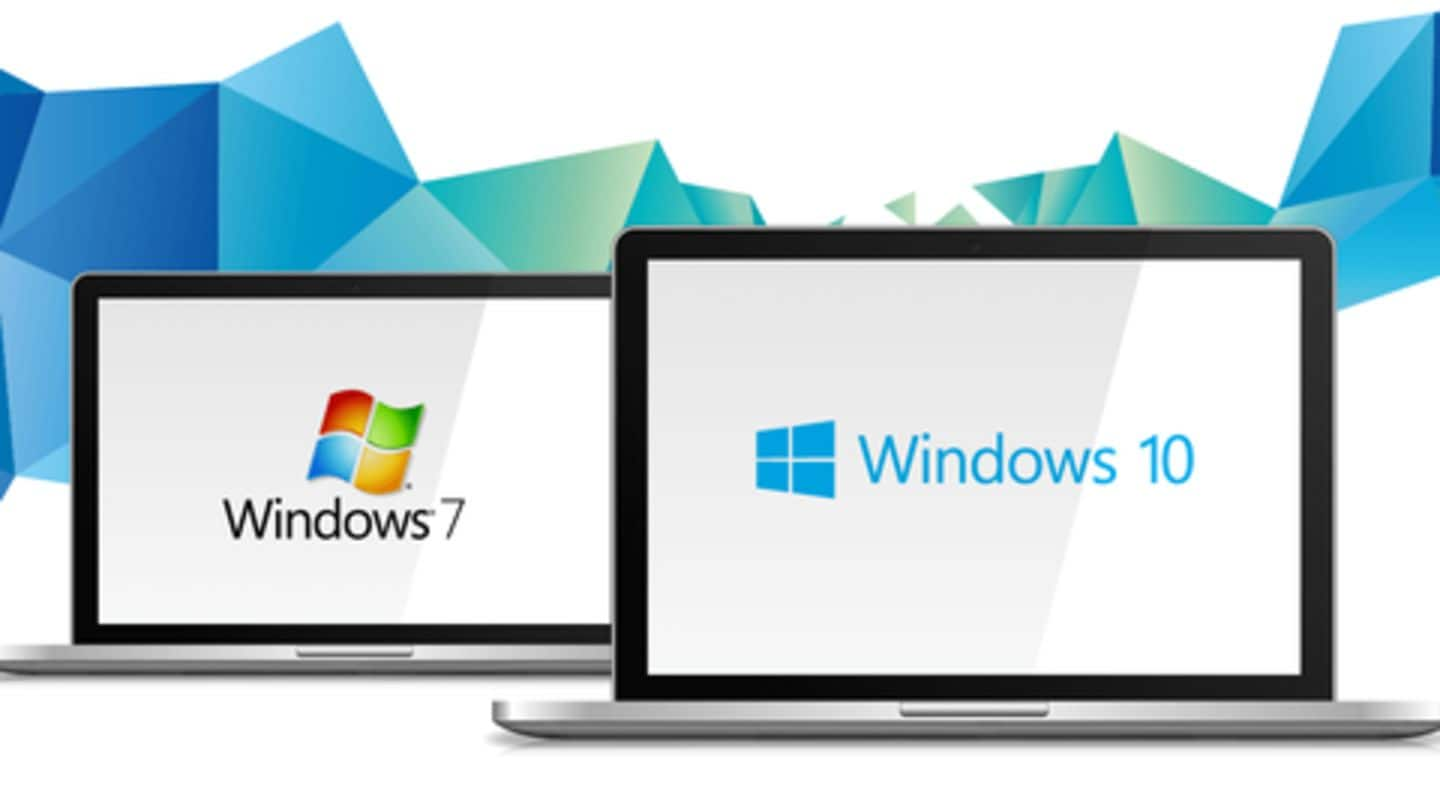 If you are still using the decade-old Windows 7 operating system, now is the time to upgrade to the newer, fancier Windows 10. The reason being: end of support for Windows 7, which will happen tomorrow, making it vulnerable to security issues, glitches. Here's all you need to know about it and the way to get Windows 10 upgrade for free.
Support ending on January 14, 2020
Starting January 14, Microsoft plans to end support for Windows 7. As of part this, the company will no longer provide free technical support to Windows 7 users as well as stop releasing security patches that it does from time to time. Even related Windows 7 services will also be discontinued over time, including certain games like Internet Backgammon and Internet Checkers.
Windows 7 will keep working, but it won't be secure
Though Windows 7 will continue working even after January 14, the OS won't be as secure owing to the lack of support and security patches. This will turn it into a breeding ground for hackers as well as those looking to exploit vulnerabilities to target unsuspecting users and their personal/financial data. At present, security updates plug vulnerabilities to keep them from being actively exploited.
Upgrading to Windows 10 is the only option
As the situation makes Windows 7 vulnerable, the best way to stay protected is upgrading to the latest available Microsoft-built OS - Windows 10. Microsoft itself says on its website that it is "important that you upgrade to a modern operating system such as Windows 10, which can provide the latest security updates to help keep you and your data safer."
Two ways to get Windows 10: Purchase or upgrade
Now, in order to upgrade to Windows 10, you'd either have to buy it at Rs. 9,000 in India or go for the free upgrade offered by Microsoft. The offer to upgrade ran till July 2016, but even today, you can use the tool that the company used back then - for free. However, it would only work if you have Windows 7 installed.
If eligible, head over to Microsoft's website and download the tool from the button given under 'Create Windows 10 installation media'. Then, run the program and click on 'Upgrade this PC now' if the PC you are running the program on is the one that has to be upgraded. If not, click on the 'another PC' option to load Windows files on a USB.
Then, continue with the upgrade process
If the same PC is being upgraded, follow the prompts, which will verify your computer's hardware capabilities and upgrade it to the latest Windows 10 1909. But, if you go for the second option, it will show some prompts and save the installation files for this version on your drive. Then, you can use it to upgrade any other machine in the same way.
License would be digitally linked
Once the upgrade is done, your Windows 10 PC would be ready to use. You wouldn't even have to enter a license key, as it will be linked digitally from previous Windows. To check license activation, head over to Settings > Update & Security > Activation and look for a message reading: "Windows 10 is activated with a digital license".