Instagram Music launches in India: Here's how to use it
Instagram Music launches in India: Here's how to use it
Written by
Shubham Sharma
Sep 18, 2019, 12:51 pm
2 min read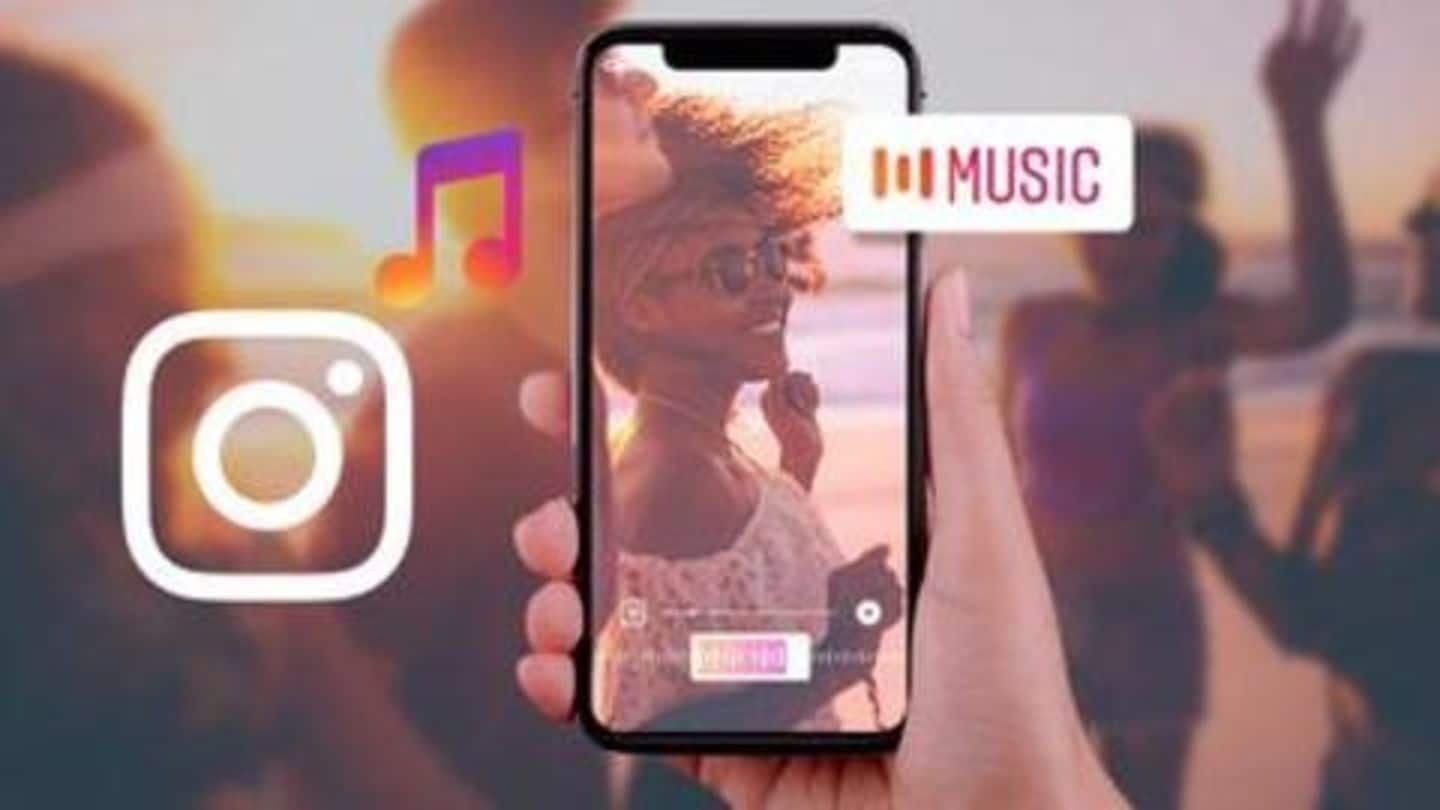 Finally, you can add music to your Instagram Stories, videos, and Boomerangs. The feature was only available in select parts of the world, but now, the photo-sharing service is rolling it out for users in India. It will go straight against popular video-sharing service TikTok in the country. Here's how you can use Instagram Music.
What exactly Instagram Music does?
As the name suggests, Instagram Music gives users an option to add official music tracks in the background of their Instagram Stories, be it a video, Boomerang, photo, or something else. Facebook, which owns Instagram, says the new feature will let users express themselves and their daily moments with a touch of their favorite Bollywood, English, and regional songs, IANS reported.
How to add Instagram Music
In order to use the new feature, open Instagram, slide your finger to the right to open the Story camera, and head over to the 'Music' tab. There, you'll be prompted to choose from three different music categories: Popular, Moods, and Genres. Then, you can select a song from any of the categories, pick a dedicated music filter, and share the content.
Alternatively, you can go for the 'Music' sticker
Along with this, you can also proceed with creating a regular Instagram Story and add music into it by choosing the sticker labeled 'Music'. Once you pick the sticker, the app will show the three categories, letting you add the music of your choice into the Story. To note, it will also let you choose between different lyrics sizes and album arts.
You'd need latest version of Instagram for adding music
Having said that, do note that Instagram Music is only available in the latest version of the photo-sharing app. If you can't see the feature in your app, it is recommended to head over to the Google Play Store and update the service to v110.0.0.16.119. However, in case the update hasn't shown up yet, you might have to wait a bit.
You'll get a range of songs in Instagram Music
The Popular category of Instagram Music shows super-hit songs, 'Moods' displays different moods like Fun, upbeat, dreamy, romantic, and bold, while 'Genres' offer musical genres like Tamil, Hindi, hip hop, rock, and pop. Not to mention, Facebook has partnered with top music labels such as T-Series Music, Zee Music Company, and Yash Raj Films to bring the best songs on board.