Delhi-born Nishant Batra leading project to install 4G on moon
Delhi-born Nishant Batra leading project to install 4G on moon
Written by
Abhishek Sharma
Mar 07, 2022, 03:55 pm
3 min read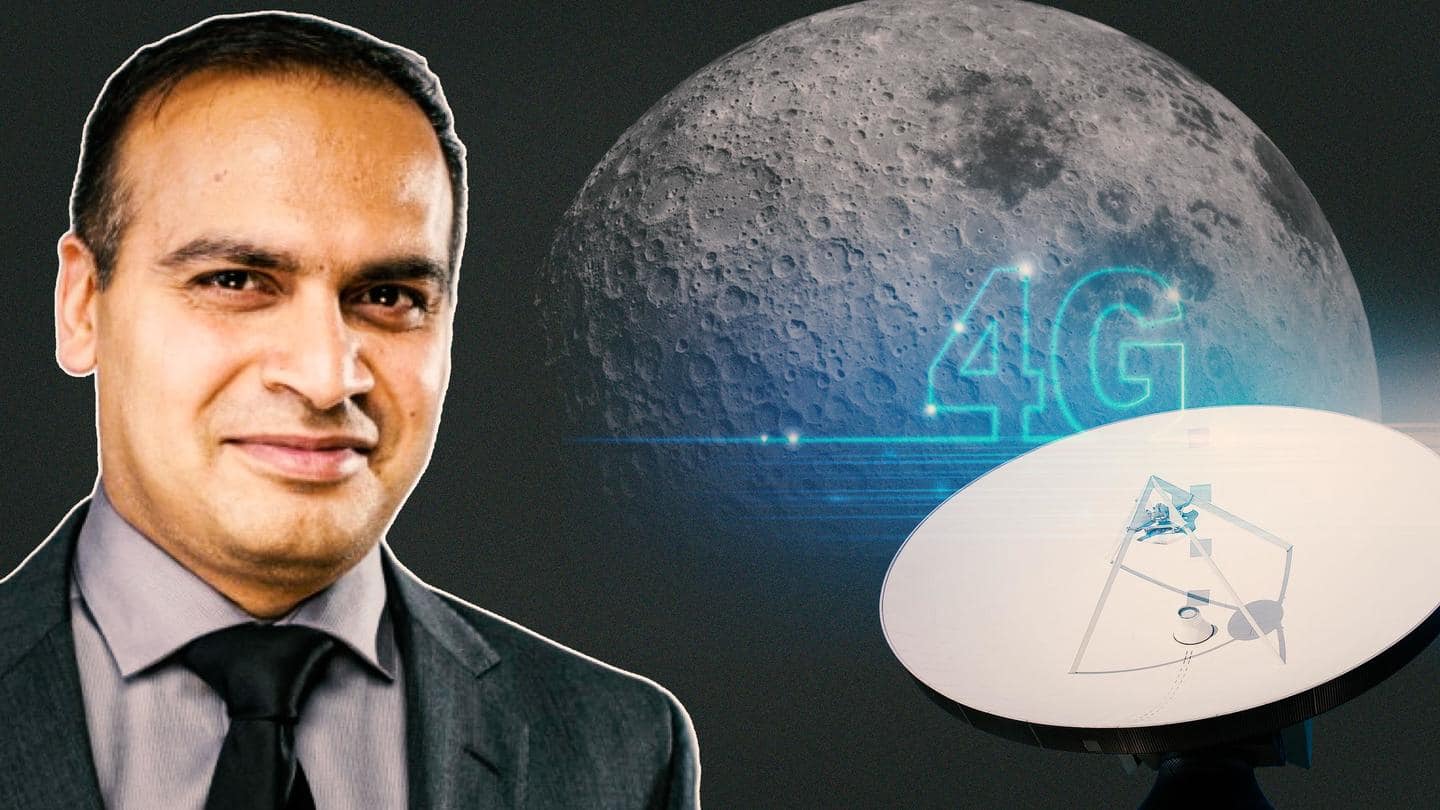 Delhi-born Nishant Batra, a top executive at Finnish firm Nokia, is leading a project to establish the first 4G cellular network on the moon. He will lead the efforts to provide mobile connectivity to US Space agency NASA's ambitious Artemis moon-landing program, The Times of India reported. 4G connectivity on the moon may become a reality in just a few months, Batra told TOI.
Batra is the global head of strategy and technology at Nokia. He also leads technology architecture at Nokia's research arm, Bell Labs. Notably, nine Nobel Prizes and five Turing Awards have been awarded for work completed at Bell Labs. Born in a middle-class business family in Delhi in 1978, Batra studied Computer Applications at a Madhya Pradesh university before going abroad for higher studies.
Nokia was awarded the project in 2020
Nokia was selected by NASA in 2020 to develop the first-ever cellular network on the lunar surface for Artemis—its 2024 mission to send humans to the moon. Understandably, communication will be a crucial part of this mission.
Are regular calls from moon possible with this project?
Asked if regular calls from the moon would be possible once the 4G network is established, Batra told TOI, "If you run a 4G network on the moon, then this device will work there...If somebody is carrying this device, they can make a call home as long as it is legally allowed." He added the network is highly secure and not for public use.
'4G on moon to become reality in a few months'
Commenting on the deadline, Batra told the publication: "The aim is to get this done over the coming months...(But) since it is a NASA project, I can't give you the exact date of launch. But it's a matter of just a few months, not years."
Designed to survive and launch in tough conditions: Nokia
Back in 2020, Nokia had said Bell Labs' innovations will be used to develop and launch the "first ultra-compact, low-power, space-hardened, end-to-end LTE solution" on the surface of the moon. Moreover, the network is designed to survive and launch in tough conditions. A "fully integrated cellular network" makes up for the power constraints of large size, weight, and space payloads, the company had said.
What is NASA's Artemis program?
With the Artemis program, NASA aims to land the first woman and first person of color on the moon. "We will collaborate with commercial and international partners and establish the first long-term presence on the Moon," NASA had said in September 2020. "Then, we will... take the next giant leap: sending the first astronauts to Mars," it had added.