Apple iPhone 9's launch delayed to Q2: Report
Apple iPhone 9's launch delayed to Q2: Report
Mar 10, 2020, 12:15 am
2 min read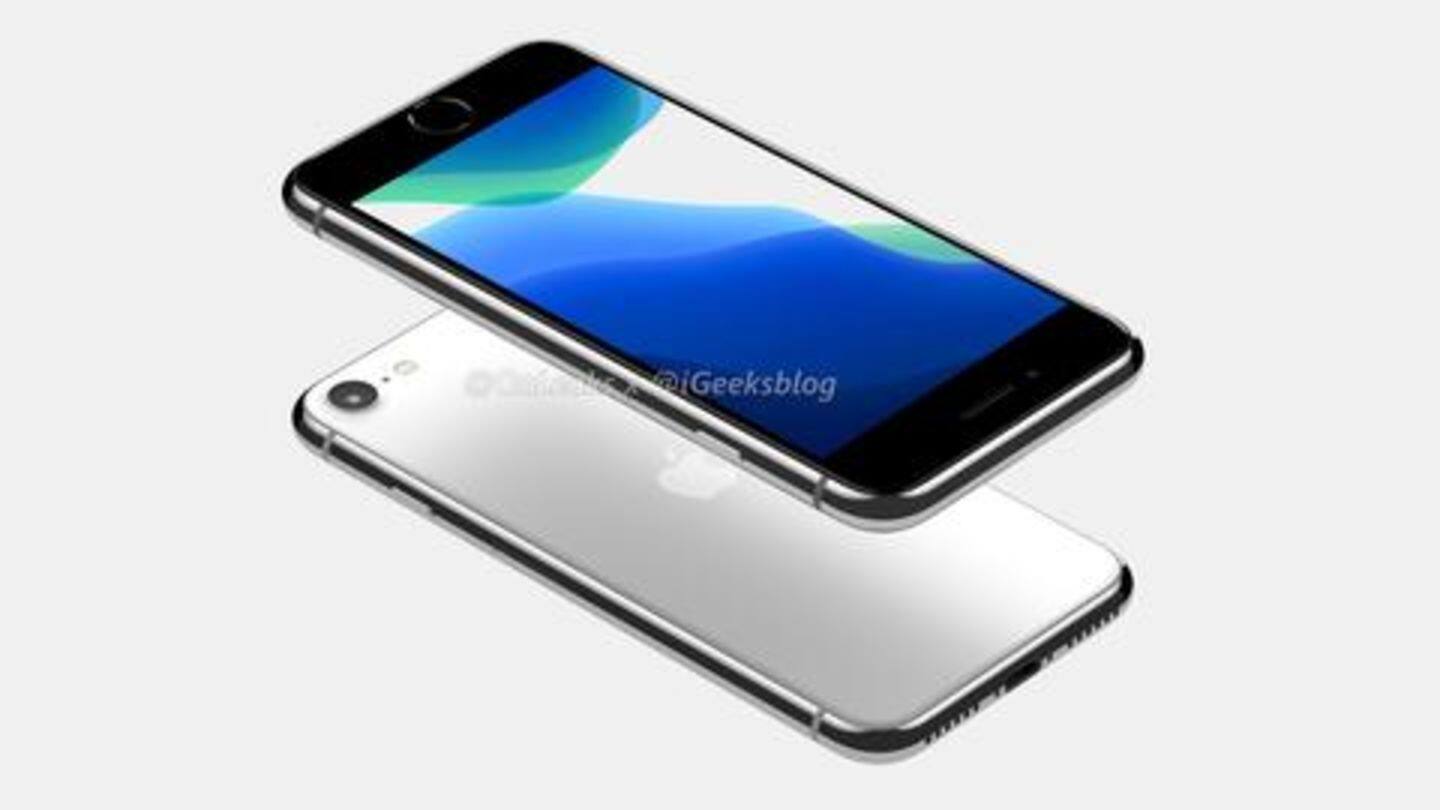 Apple's iPhone 9 (also referred to as iPhone SE 2), which was expected to be launched on March 31, is unlikely to go official in this quarter, according to a DigiTimes report. The publication notes that Apple has asked its production partners to defer the shipments of iPhone 9's PCBs to the second quarter of the year. Here's more on this matter.
Citing supply chain sources, DigiTimes reports that the coronavirus outbreak has prompted Apple "to defer pull-in of PCB shipments for its iPhone SE 2" which was originally set to be launched in the first quarter. The handset went into production last month, and has reportedly reached the final stage of production barring PCB assembling that will now be completed in the second quarter.
What do we know about iPhone SE 2?
According to leaked renders, the iPhone SE 2 will retain the design of the iPhone 8 with a conventional rectangular screen as well as prominent top and bottom bezels. It will also have a rounded metal frame, glossy glass back, a single rear camera, Lightning port, Touch ID home button, and a 4.7-inch LCD screen.
It will be powered by the flagship A13 processor
According to reports, the iPhone SE 2 will come with an Apple A13 processor chipset, the same chipset that powers the flagship iPhone 11 models. It will come with 3GB of RAM, up to 128GB of non-expandable storage, and iOS 13 support.
iPhone SE 2 will be priced at $399
The iPhone SE 2 is expected to be priced at $399 (around Rs. 29,700) - the same price at which the iPhone SE made its debut in March 2016. With the new low-cost model, Apple wants to increase shipments in 2020 and plans to push its Internet content and services to young buyers in fast-growing markets such as India.