Larry Page's 'Cora' air taxi project inches closer to reality
Larry Page's 'Cora' air taxi project inches closer to reality
Written by
Shubham Sharma
Oct 16, 2018, 05:02 pm
2 min read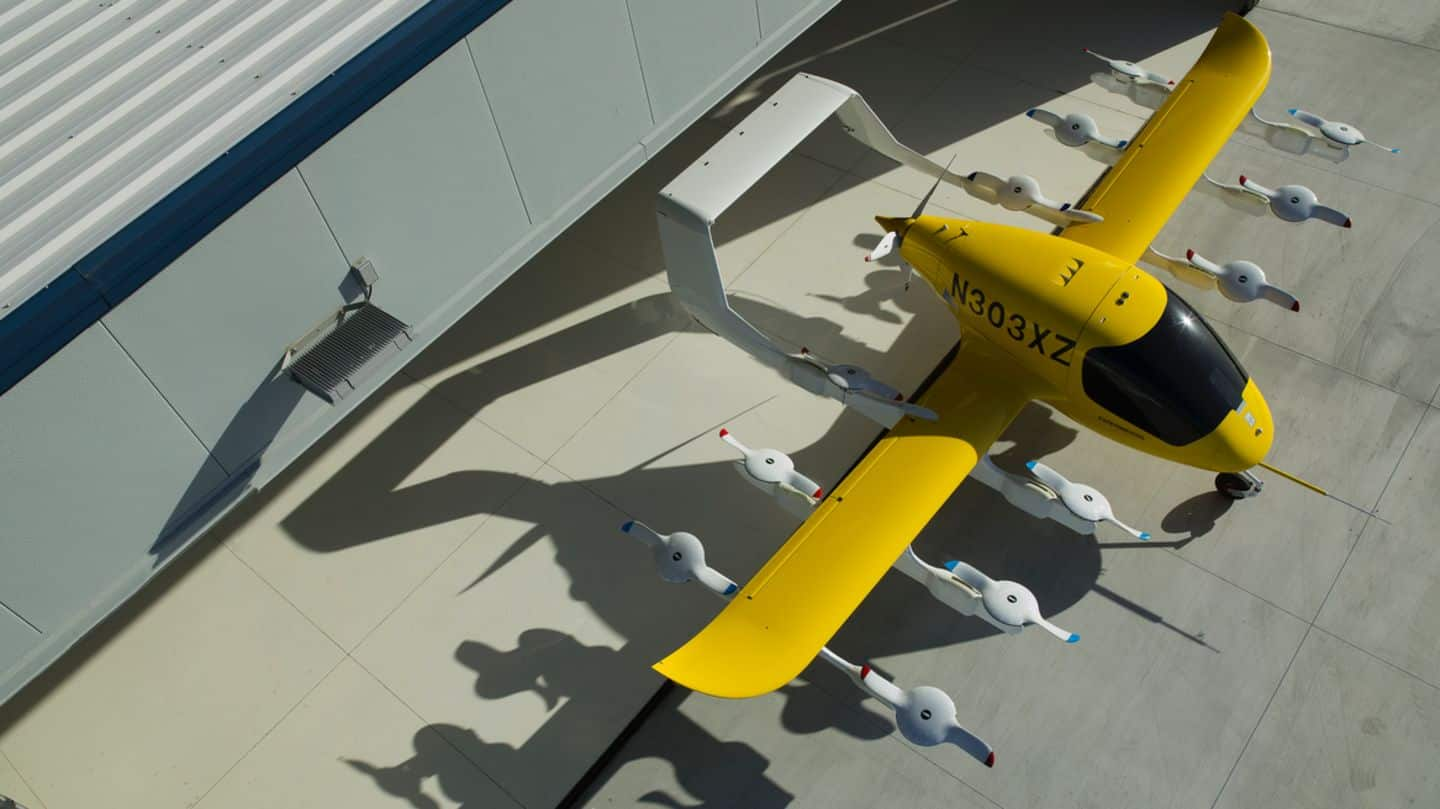 Kitty Hawk, Larry Page's flying car company, is inching closer towards bringing one of its projects to life - Cora. First showcased months ago, Cora is an air taxi prototype, which is in the testing phase for day-to-day flying in New Zealand. The tests are still underway, but now, the company has partnered with Air New Zealand to achieve its ultimate mission. Here's more.
Agreement with Air New Zealand: Details
The agreement, as Kitty Hawk said, will bolster its efforts to establish a full-fledged air taxi service in New Zealand, using Cora. It signals the intention to form a long-term relationship and requires both the parties to explore the design and development aspects of the project. Considering Air New Zealand's reputation in aviation, the move could even garner community support for the project's success.
Cora taxis will be VTOL-capable
Cora, when ready, will serve as an all-electric autonomous taxi that could lift and land vertically. The vehicle will take-off with 12 independent lift fans and fly as a propeller-driven fixed-wing aircraft, achieving speeds up to 180 Kmph. As part of the ongoing tests, it has already flown more than seven hundred times, maintaining an average range of 100 Km.
Statement from Air New Zealand CEO
"Through the development of their [Kitty Hawk's] autonomous electric air taxi Cora, the possibility of getting from A to B quickly and safely, and also relieving the impact of polluting emissions, is very real indeed," Air New Zealand CEO Christopher Luxon said of the partnership.
However, still no timeline for public flights
While the latest partnership could end traffic woes, neither of two parties has given a word on when we might actually see the air taxi service in action. The element of timing will be extremely important, especially considering the fact it is not just Kitty Hawk in this race. Uber Elevate, Airbus' Vahana, and several Chinese firms are also working on flying car projects.