Now, use Android apps on your Windows PC: Here's how
Now, use Android apps on your Windows PC: Here's how
Written by
Shubham Sharma
Mar 14, 2019, 12:20 am
2 min read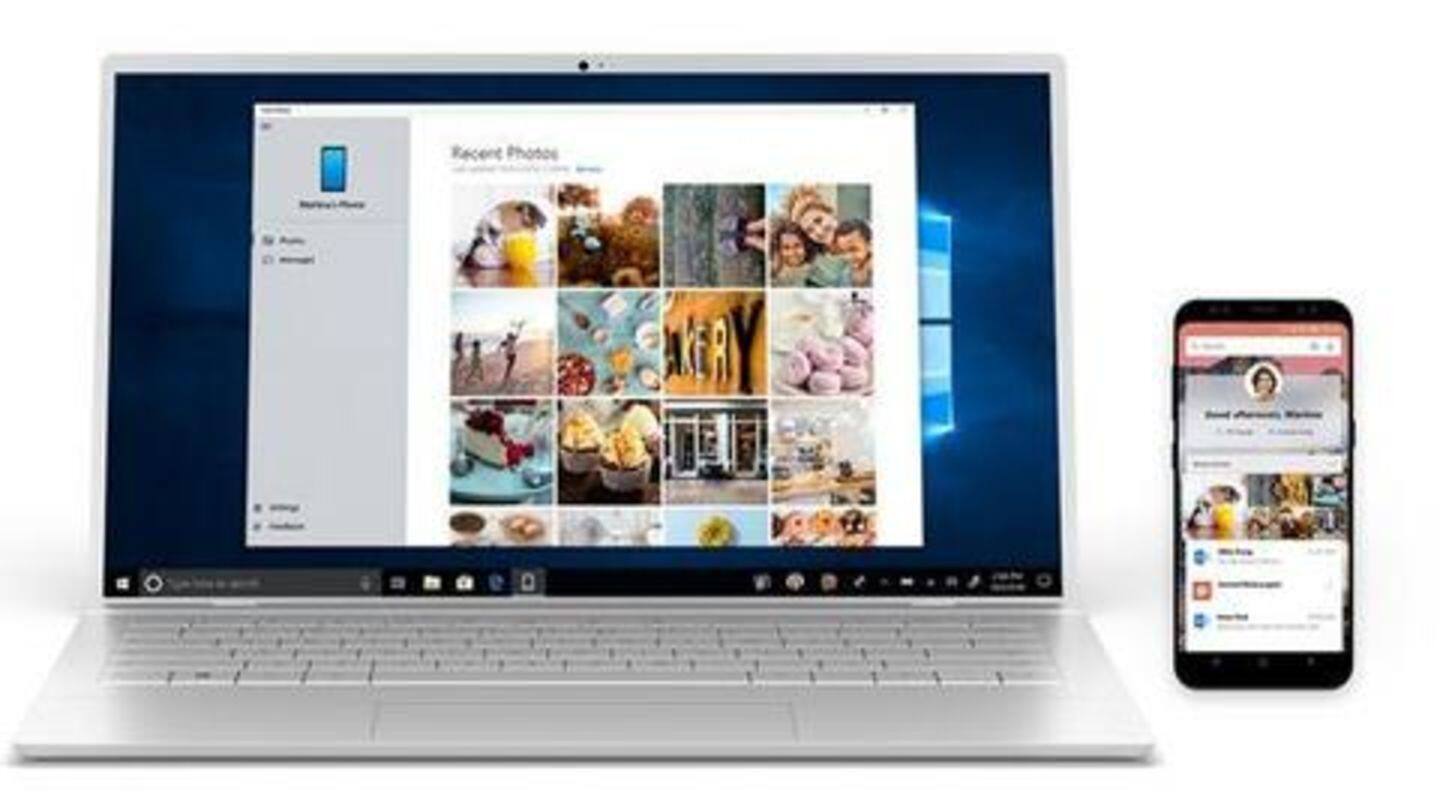 After a long wait, Microsoft is adding the capability to use Android apps on Windows 10. The Redmond giant has started testing the 'phone screen' feature of its 'Your Phone' app for Windows 10. The feature will let you access apps from PC but is only available for Insider running the latest test build of Windows 10 at the moment. Here's how it works.
Last year, Microsoft debuted 'Your Phone' app as a way to access photos and messages directly from an Android device. Then, in October, the company unveiled its 'Phone Screen' feature - a capability that allowed Windows 10 users to access their entire phone on PCs. It mirrors the phone screen to Windows 10 and provides a list of apps to access directly.
So, basically, you could use apps without touching your phone
Simply put, the feature makes a range of apps accessible directly via PC. You could, for instance, launch Uber to book a cab or respond to a Snap without even touching your phone.
However, there are some basic requirements to use this feature
As the feature is still in the testing phase, people with the latest insider build of Windows 10 (build 1803 or newer) would only be able to use phone screen mirroring. Microsoft also says that users would need a phone with Android 7.0 or newer and a PC with Bluetooth's Low Energy Peripheral mode to use this feature successfully.
Phones currently supported
In the current state, phone screen mirroring can work if you have Samsung's Galaxy S8, S8 Plus, S9, or S9 Plus and a supported PC. Microsoft has promised to expand the list of compatible devices and PCs, moving forward.
Clearly, Microsoft is embracing Android now
Though there's no word on when we might see this feature in a stable build of Windows 10, the development clearly shows that Microsoft is gearing up to embrace Android. Users have been asking for mobile apps on Windows for a long while and, with a feature like this, Microsoft is delivering it. To note, ChromeOS already allows users to run Android apps.