Microsoft kicks off its annual developer conference, 'Build'
Microsoft kicks off its annual developer conference, 'Build'
Mar 31, 2016, 05:19 pm
3 min read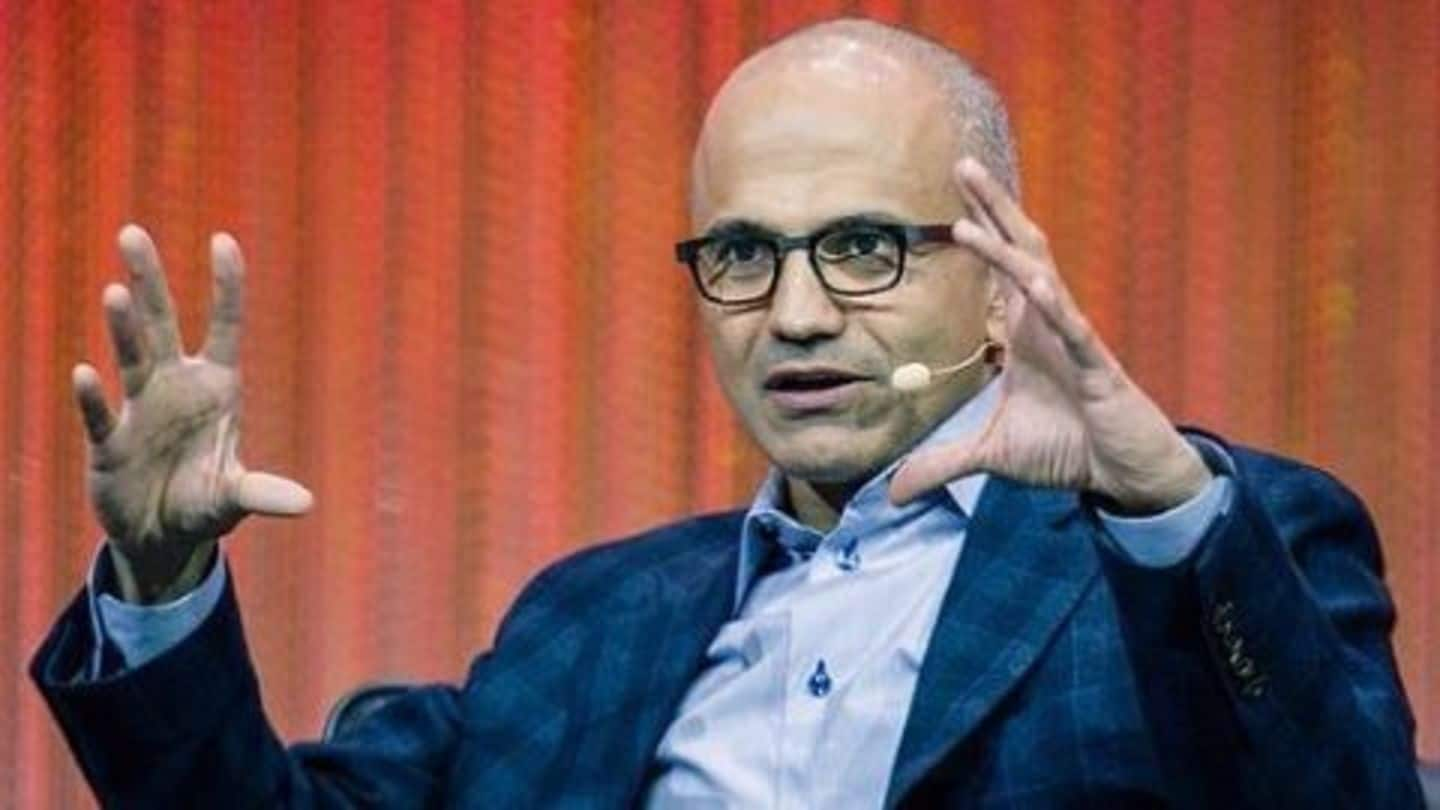 Microsoft began its annual developer conference 'Build' in San Francisco on Wednesday, bringing together software and web developers using Windows, Windows Phone, Microsoft Azure and other Microsoft technologies First held in 2011, Build serves as a successor for Microsoft's previous developer events. This year's Build is the sixth such event being held. "Build 2016" is scheduled from March 30 - April 1, 2016.
Nadella's keynote talks about helper bots
Microsoft CEO Satya Nadella who delivered the keynote address, said Microsoft was hoping to "infuse" technology with intelligence. Nadella unveiled the company's grand vision of "conversation as a platform", making bots that understand natural language as the next big way to use computers. He explained that this vision for the future of computing revolves around three principal actors: humans, digital assistants, and bots.
Understanding bots and digital assistants
As Nadella explained, bots are like apps and digital assistants are like meta apps. Digital assistants, like Microsoft's Cortana and Apple's Siri, are application programs that understand the natural language and complete electronic tasks for the end user. Bots are automated programs that can can chat to users in a humanlike way, and can act as the mediator between people, assistants, and other systems.
Apple, Amazon too dabble in the 'bot' territory
Besides Microsoft, rival digital assistants like Amazon's Alexa and Apple's Siri have been introducing the idea of chat interface. Facebook is developing its own digital assistant, M, that lives inside Messenger. Chinese messaging app WeChat created chatbots that lets you order a taxi or book cinema tickets by texting.
Microsoft announces Windows 10 updates
Building on the success of Windows 10, released last year, Microsoft showed off an update to the OS called Windows 10 Anniversary Update, which will come with 1,000 new features. It will support biometric authentication, and will even bring this feature into the browser. Windows 10 Anniversary Update goes to developers now, but general users won't get it until summer.
'Windows Ink' as part of Anniversary Update
The Windows 10 Anniversary update will feature a new "Ink Workspace" with a bunch of pen-powered apps. For example, scribble a reminder on a notepad, and Windows will recognise the place or time of writing, or, draw a line on a map and Microsoft can tell you the route.
Microsoft's voice assistant,Cortana will gain new capabilities with Windows 10 Anniversary Update. Cortana will now function across various devices and operating systems, like Android and iOS. New features include improving integration with the calendar and other apps Skype will also get Cortana support. A demo showed how automated online bots could interact with Cortana during a text conversation in Skype.
Developer edition of HoloLens ready for shipping
HoloLens is a Microsoft holographic/augmented-reality headset, announced last year. It projects an interactive hologram around the user's workspace. Microsoft announced that the developer edition was ready for shipping out. Microsoft released the app and the source code, giving developers something they can study and build from. Skype also demonstrated its HoloLens app that creates video calls with an augmented reality window.