Microsoft launches a centralized news-aggregator app, Microsoft News
Microsoft launches a centralized news-aggregator app, Microsoft News
Written by
Bhavika Bhuwalka
Jun 22, 2018, 10:40 pm
2 min read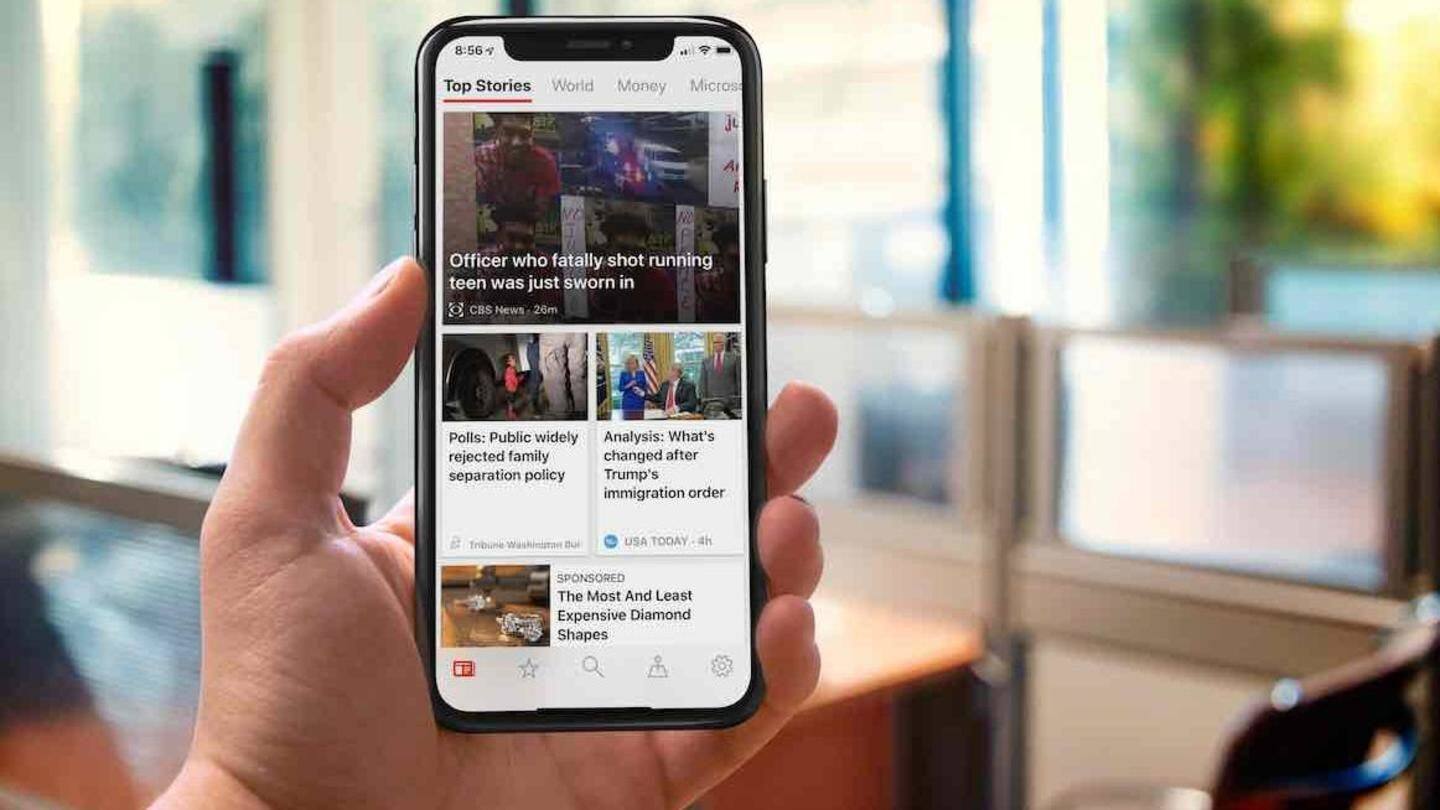 Microsoft has launched a news app for iOS and Android called Microsoft News. Designed to aggregate news, the new app will sync across all devices you are logged into and power news on Edge, Windows 10, Skype, Xbox, and Outlook. Microsoft News will directly compete with Google News and Apple News, which are both centralized, user-friendly apps that allow users to read news on-the-go.
The app has a modern, upgraded user interface
Microsoft News organizes stories into an easy-to-scroll, headline-and-image format. Clicking on a particular story will take you to the full article, but that will open in an in-app browser instead of a native browser. Users can prioritize the topics they want to read and keep track of local news, which is sorted according to your location. The app also features night mode.
During set-up, users get to select the news categories they prefer. This makes their browsing experience personalized and allows them to easily navigate through the stories they prefer reading. Apart from prioritizing news topics, users can also enable notifications for breaking headlines.
News is curated via publishing partnerships, human editors and AI
Microsoft has reportedly partnered with over 1,000 publishers and 3,000 brands to source content. The company's AI scans through over 100,000 unique stories to segregate news by topic, category, opinion, and potential popularity. Then the stories go through over 800 human editors across the world. Finally, the algorithm pairs up the curated stories with appropriate photos.
Publishers can earn via the news app
According to Microsoft, the app will also allow its over 1,000 publishing partners to earn money for their content that is put out on the platform. This will enable them to "continue to invest in high-quality, credible journalism," the company said.
Basically, Microsoft has rebranded MSN
The Microsoft News app is essentially the rebranded version of MSN News. However, MSN.com, the company's news web portal which was first launched in 1995, will remain branded as such since it has come to be synonymous with "news by Microsoft."