All you need to know about Microsoft's foldable device
All you need to know about Microsoft's foldable device
Oct 04, 2019, 01:15 am
2 min read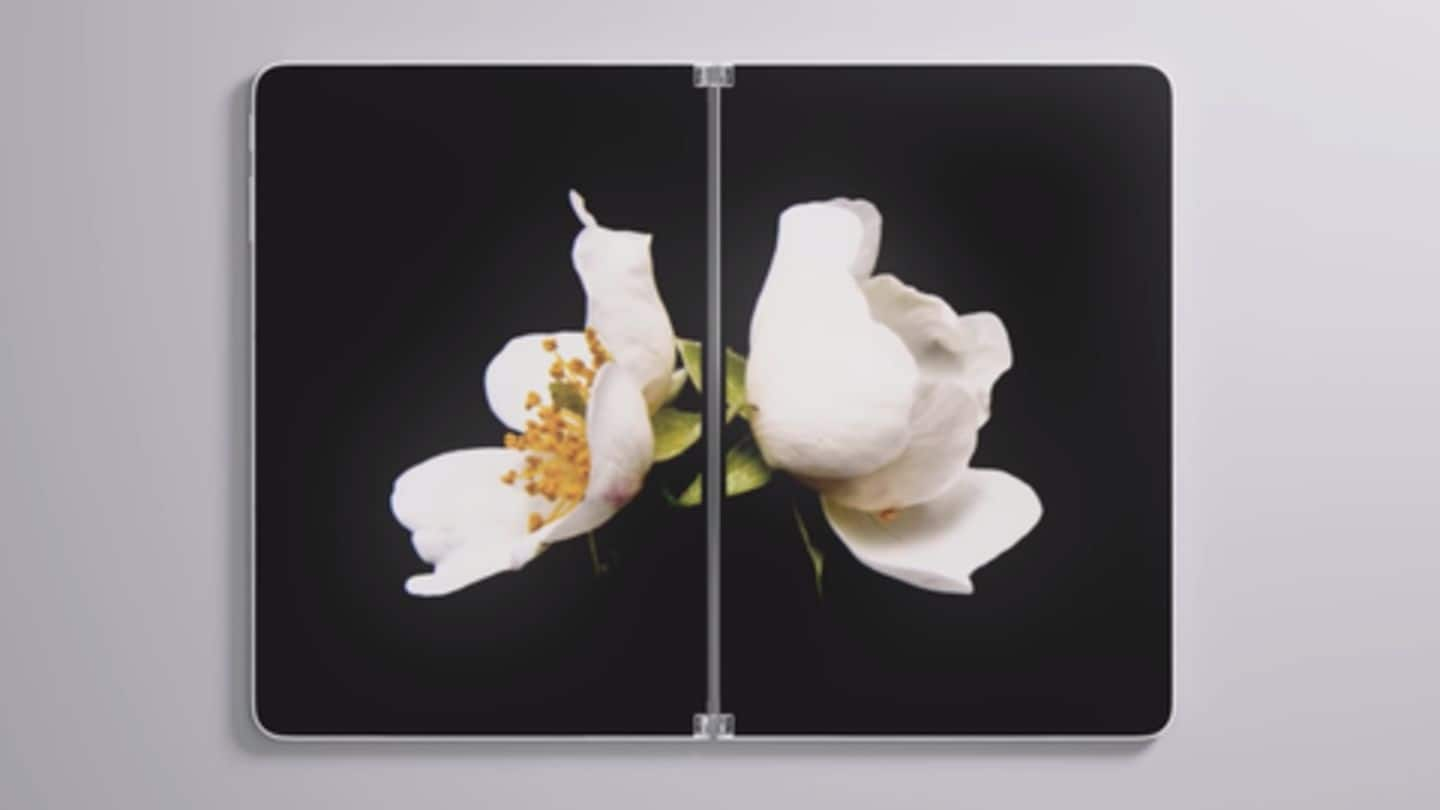 Microsoft has showcased a pre-production prototype of Surface Neo that will run on Windows 10X, the company's new version of Windows 10 designed for dual-screen and foldable devices. The Neo is a novel dual-screen device that takes the concept of a tablet-cum-laptop to a whole new level, thanks to the different ways in which it can be operated. Here's all about it.
Microsoft Surface Neo: At a glance
The Surface Neo weighs nearly 650 grams, predominately because of the metal and glass structure but offers an ultra-slim profile of just 5.6mm (that's slimmer than most smartphones). On the inside, there are two 9-inch touchscreens that are joined by a 360-degree hinge. In the expanded state, it offers a 13-inch display with support for the Surface Slim Pen and a new magnetic keyboard.
One device, many form factors
The Surface Neo, with its foldable design, promises to offer a bunch of working modes. In a semi-open form, you could use the device like a book or open it all the way to stack the screens together and use either of them as a tablet. You can also use it as a laptop with a keyboard that magnetically attaches to the display.
What will be the user interface offered by Windows 10X?
Interestingly, Windows 10X will allow you to run multiple apps at once, including traditional Win32 desktop apps. The software will understand the position of the device (tablet, reader, laptop) and based on that, it will re-position the apps for you. Additionally, Windows 10X will also support Progressive Web Apps (PWA), Universal Windows Apps (UWP), and others that could take advantage of the dual displays.
When will Surface Neo release?
Right now, the Surface Neo is far from ready. However, Microsoft is working with partner OEMs to refine the hardware as well as software. As for the release, Microsoft has stated on its YouTube product video that the Neo will launch in late 2020.