The car SpaceX sent towards Mars takes a wrong turn
The car SpaceX sent towards Mars takes a wrong turn
Written by
Bhavika Bhuwalka
Feb 09, 2018, 05:55 pm
2 min read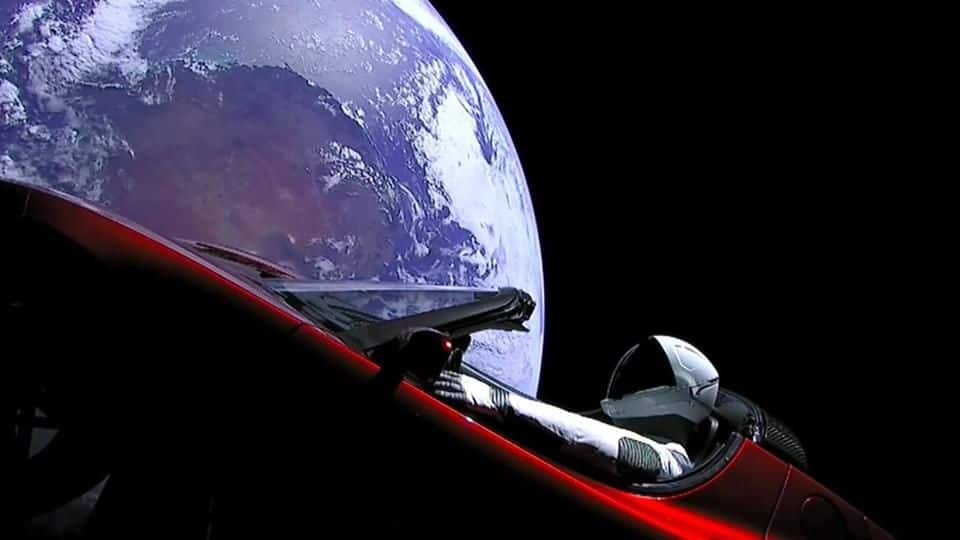 SpaceX CEO Elon Musk's personal Tesla Roadster car, which is currently floating in deep space, is heading towards an asteroid belt instead of Mars. Launched on February 5 as the payload of the world's most powerful operational rocket Falcon Heavy, the car was originally supposed to enter "a precessing Earth-Mars elliptical orbit around the sun." Here is more on it.
A powerful engine thrust put the car off course
Currently, the car is off course in heading towards the asteroid belt between Mars and Jupiter. Musk explained that the rocket took a wrong turn due to a powerful thrust of the engine. Designed to give the rocket momentum, the fuel burst actually pushed it too hard, making it change directions and sending the car further out into the solar system than originally planned.
Musk showcases the car's trajectory in space
SpaceX says the test mission can still be successful
However, keeping positive, SpaceX said, "Even if we do not complete all of the experimental milestones that are being attempted during this test, we will still be gathering critical data. Ultimately, a successful demonstration mission will be measured by the quality of information gathered."
The car can enter the orbit of dwarf planet Ceres
The car has a dummy called Starman in the driver's seat. It also has English singer David Bowie's 'Space Oddity' playing in the background and a note stating 'Don't Panic' on the dashboard, which is a reference to Douglas Adams' science fiction book 'The Hitchhiker's Guide to the Galaxy.' The car is now expected to get close to the dwarf planet Ceres.