NewsBytes Briefing: Facebook announces its Clubhouse clone, and more
NewsBytes Briefing: Facebook announces its Clubhouse clone, and more
Written by
Nachiket Mhatre
Apr 21, 2021, 12:59 am
2 min read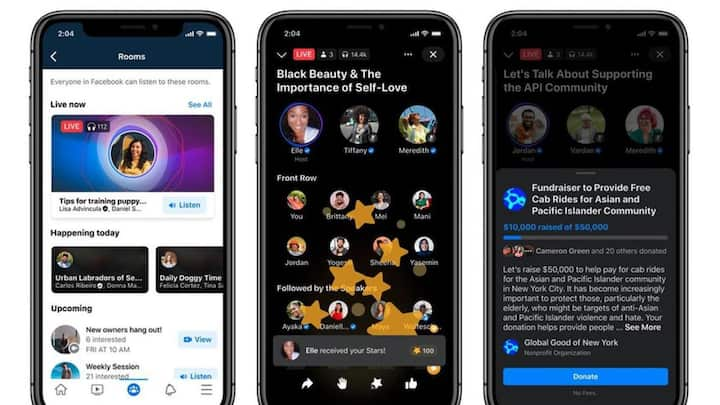 You can find everything in Silicon Valley except originality. Sure enough, Facebook joins the mad rush to clone Clubhouse. One of Facebook's facsimiles of the audio-only app is called Soundbites, which is essentially the unholy union of TikTok with Clubhouse. The other more direct clone is called Live Audio Rooms. If not the concept, can't they at least come up with a decent name?
Meanwhile, Reddit's Clubhouse clone has already gone live
Facebook may be too uninterested to come up with an interesting name, but Reddit is at least willing to put some effort in that department. Reddit has called its Clubhouse clone Reddit Talk, and that's expected to give the platform's celebrity magnet AMA (Ask Me Anything) sessions a whole new dimension. This makes us wonder why Clubhouse is reluctant to release an Android app.
NASA seemingly takes great pains to avoid Intel processors
Remember how NASA had revealed its Perseverance Rover was powered by a 23-year-old processor from an Apple iMac? Well, now we also know what's powering the Ingenuity helicopter that had piggybacked on it to Mars. The autonomous rotorcraft houses an eight-year-old Qualcomm Snapdragon 801 SoC from the Samsung Galaxy S5. Something tells us that the folks at NASA aren't fans of Intel processors.
Apple will soon reinstate Parler on App Store
Plenty of time has passed since Parler posed a credible threat to the Big Tech cabal for them to finally allow the free-speech platform to operate. Apple will soon reinstate Parler to the App Store. After losing the critical momentum that would've allowed it to displace incumbent social networks, it's now a safe bet for Big Tech to assume its façade of fair play.
Now, you can pay tech companies to bug yourself
Back in the simpler times, the feds had to put actual effort to plant bugs on you. But these days, everything from your smartphones to smart TVs have transformed into a haven for spying. That clearly isn't enough though, so Samsung has announced its SmartThings tracking app a day ahead of Apple launching its own AirTags. There's nothing remotely smart about buying these tags.