Nobel Prize in Chemistry awarded to scientists behind lithium-ion batteries
Nobel Prize in Chemistry awarded to scientists behind lithium-ion batteries
Oct 09, 2019, 05:04 pm
2 min read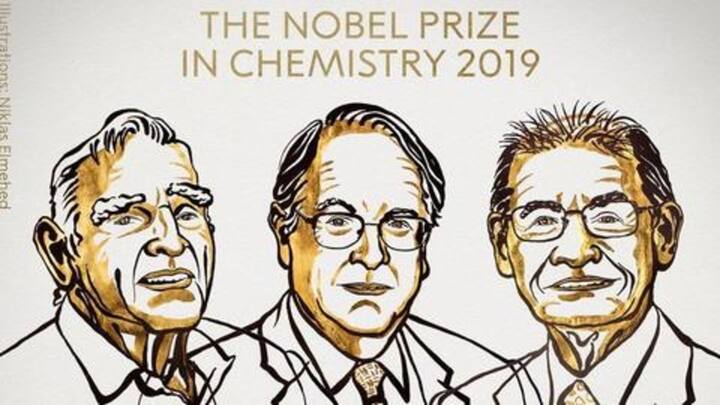 This year's Nobel Prize in Chemistry has been awarded to three scientists - John B. Goodenough, M. Stanley Whittingham, and Akira Yoshino - for developing lithium-ion batteries. They contributed independently in the development and evolution of these rechargeable, truly lightweight devices - used commonly in phones and other gadgets - and will share the nine million kronor (£738,000) prize jointly. Here's all about them.
How the laureates contributed to lithium-ion battery development
In the 1970s, Whittingham used lithium's enormous drive to release its outer electron and develop the first functional Li-ion battery. Then, Goodenough, who is now the oldest person to receive a Nobel at 97, doubled the potential of that battery while Yoshino based it wholly on lithium ions, instead of less safe pure lithium, making the battery more suitable for practical use.
They hail from American, Japanese universities
Notably, Whittingham is associated with the Binghamton University in New York while Goodenough and Yoshino hail from the University of Texas in Austin and the Meijo University in Nagoya, Japan, respectively.
Today, Li-ion batteries power modern electronics
The work done by this trio has led humanity to a light, rechargeable, and portable source of power that holds enough juice to run electronic devices and doesn't exploit fossil fuels. More importantly, Li-ion batteries power a range of modern-day devices, starting from smartphones, feature phones and laptops to pacemakers, radios and electric, self-driving cars from companies like Tesla.
Their work laid foundation of a wireless, fossil fuel-free society
"Through their work, this year's Chemistry Laureates have laid the foundation of a wireless, fossil fuel-free society," said Göran K. Hansson, the secretary-general of the Royal Swedish Academy of Sciences in Stockholm, while announcing the annual award for advances in Chemistry.
More Nobel Prizes to be announced
The announcement of Nobel Prize in Chemistry comes just a day after James Peebles, Michel Mayor, and Didier Queloz received the award for Physics. Now, two Nobels for Literature will be given away on Thursday while the Nobel Peace Prize will be announced on Friday. This year, two prizes will be awarded for Literature because last year's award was canceled.