Gboard's 'Mini' stickers lets you create emojis from selfies
Gboard's 'Mini' stickers lets you create emojis from selfies
Written by
Shiladitya Ray
Aug 28, 2018, 04:32 pm
2 min read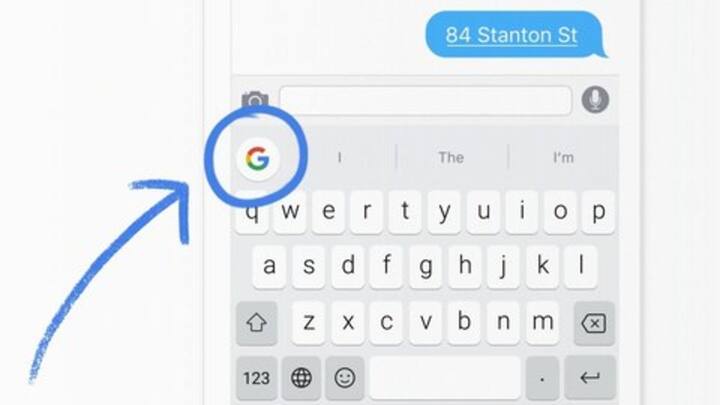 After holding trials for a few weeks, Google has finally launched its 'Mini' sticker feature for Gboard. The feature lets users create stickers from their selfies. Notably, Google had earlier launched a feature that allowed users to create custom GIFs, and the Mini sticker feature is its latest addition to the Gboard to allow wordless expression. Here are the details.
What the new mini stickers feature essentially is
"The [Mini stickers] feature uses a combination of machine learning, neural networks and artist illustrations to conjure up the best representation of you, taking into account various characteristics like your skin tone, hair color and style, eye color, face shape and facial hair," explains Engadget.
The feature resembles an earlier feature on Google Allo
A similar feature was first introduced in Google's earlier attempt in their messaging app, Allo. Like Allo's 'Selfie Stickers', these Mini stickers offer users the ability to create custom emojis based on their selfies. There are over 100 sticker styles available in either a 'Bold' or a 'Sweet' mode. Notably, with Google distributing Allo's features to its other apps, Allo's end is probably imminent.
How to access the Mini stickers feature on Gboard
To access Gboard's new feature, open Gboard, tap on the colorful 'G' and select the stickers option (the icon with a square face). Once there, you should find the Mini icon if the feature has gone live on your phone. Tap on the Mini icon, hit 'create', take a selfie, and then wait for Google's AI to work its magic.
Google has beaten Apple to launch selfie stickers first
Earlier, Apple had announced a similar feature, 'Memoji' for its upcoming iOS 12, but users might be disappointed to know that the feature will only work with the iPhone X and subsequent devices. Thus, in this space, it seems that Google has moved first, and its Mini stickers are likely to be more popular owing to them not being restricted to very expensive devices.