Pixel 4's AI-powered Recorder app now available for older Pixels
Pixel 4's AI-powered Recorder app now available for older Pixels
Dec 07, 2019, 06:42 pm
2 min read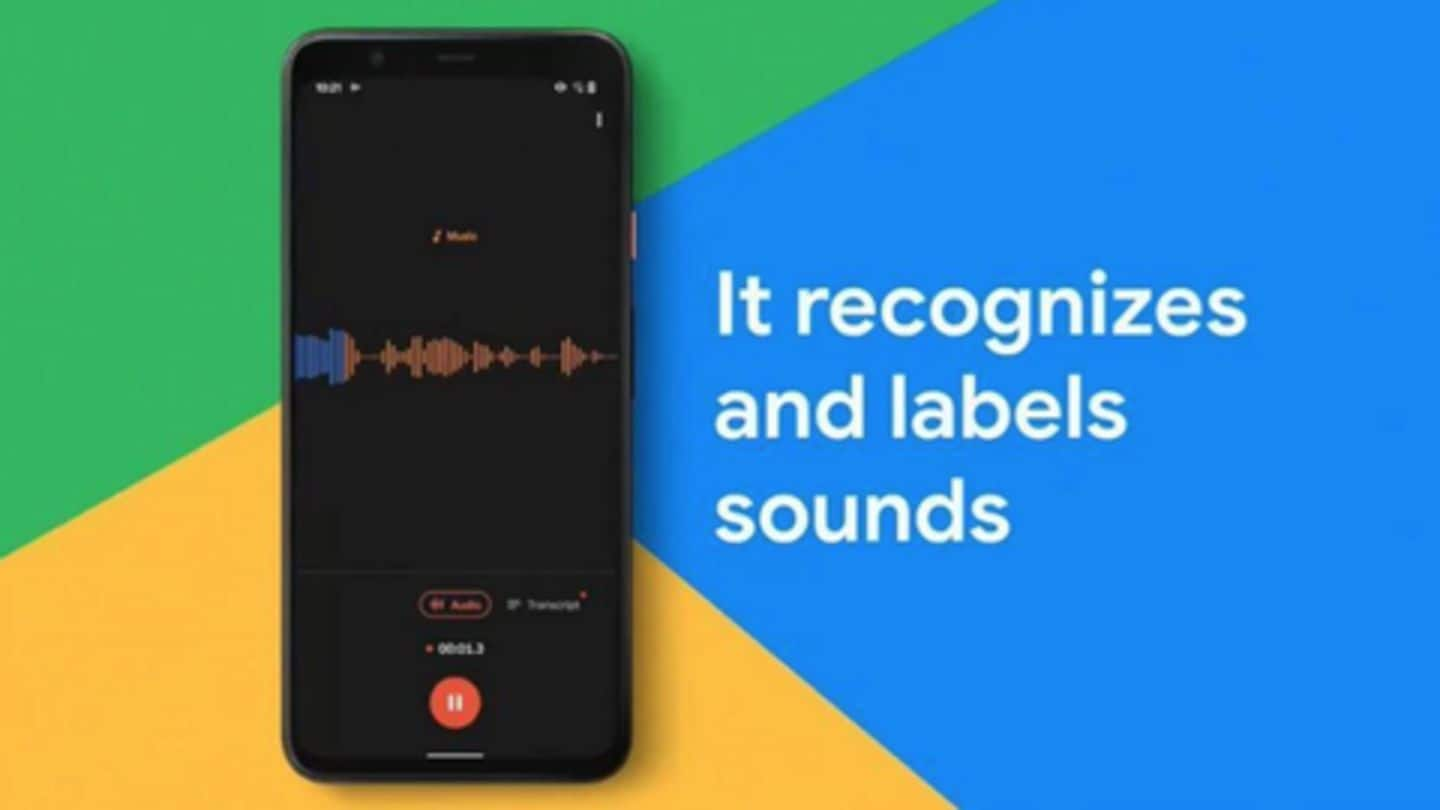 Google Pixel 4's recorder app, which can live transcribe audio recordings, is now available for some of the older Pixel handsets. The AI-powered app can be downloaded from the Play Store for the Pixel 2 series, Pixel 3 series and Pixel 3a series. However, the first-generation Pixel smartphones will miss out on this nifty feature. Here's more.
All about the Recorder app
Google's Recorder app live transcribes audio in real-time and lets you label sounds while recording. It also allows you to search for words and shows the exact time stamps so that you don't have to go through the entire audio. Notably, it works in the offline mode as well. It currently supports only English but more languages might get added in the future.
Earlier this week, Google also released Pixel 4's Live Caption feature for its flagship Pixel 3 series and the low-cost Pixel 3a handsets. As the name suggests, with Live Caption, you get a real-time transcription of what's being said in any video or audio, in any app, across the entire OS. And with transcripts, you can simply find relevant information through a basic search.
Live Caption is a potentially revolutionary feature for users with impaired hearing as it helps them engage with content that would otherwise be difficult for them to consume. Moreover, the feature works even without an internet connection and all the audio processing is done on-device. This means all the captions will remain private and will not be accessed by Google or its affiliates.
Pixel 3 and 3a phones have also received Astrophotography feature
To note, Google has also rolled out Pixel 4's Night Sight feature to Pixel 3 and 3a handsets, bringing Astrophotography prowess to older Pixel handsets. These handsets have also received 'Pixel Themes' as well as the December security update.