What makes Pixel 4 perfect for night sky photography
What makes Pixel 4 perfect for night sky photography
Written by
Shubham Sharma
Nov 29, 2019, 11:46 am
2 min read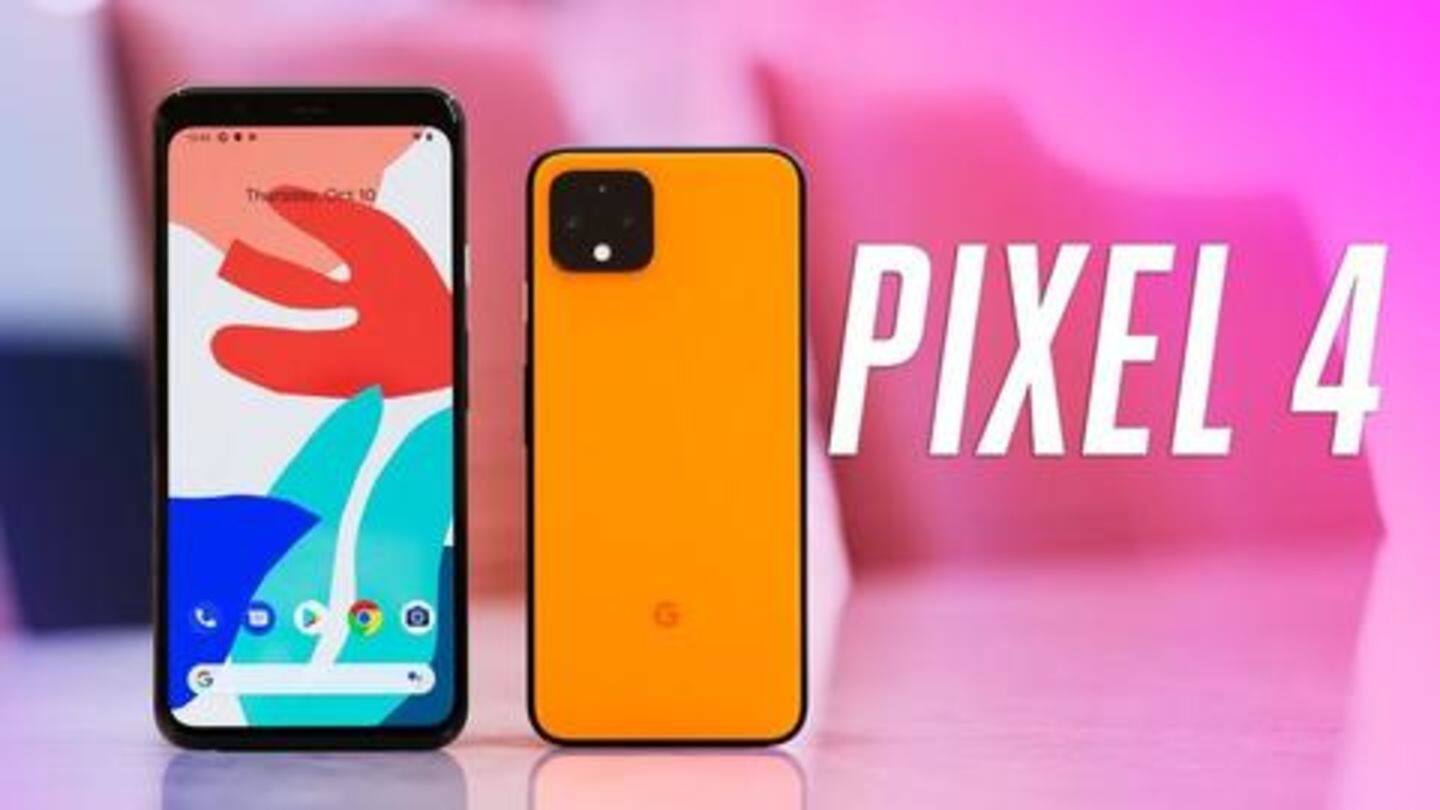 With the launch of Pixel 3, Google showed the world that software processing and AI can produce some of the finest low light shots. Now, with its successor, the Pixel 4, the internet giant used those same tools for an even bigger task - night sky photography or astrophotography. And, like the last time, it is excelling at it. Here's how.
Smart work to make Pixel 4 suitable for night-sky photography
If you want perfect night sky shots, it is important to take long exposure images, which sharply capture stationary elements. Most phones miss out on this capability, but with Pixel 4, Google has increased the standard 1 minute maximum exposure time to 4 minutes. The device then splits it into 15 exposures, each being 16-second-long, to capture stars as clear/perceivable points of light.
Pixel 4 even tackles problems from long exposure shots
Long exposure shots capture the stars clearly but they also include defective "hot" pixels, which aren't visible in a regular shot. They appear as tiny dots and can easily ruin the resulting image. However, that doesn't happen on Pixel 4 because the device, after taking a long exposure shot, looks for bright outlying pixels and replaces their "value with the average of their neighbors."
See real-time results while taking long-exposure shots
When capturing the night sky and taking long exposure shots, Pixel 4 shows how the image is composed in real-time. So, you can see each of the 15 16-second-long exposures as they are taken with complete details.
Plus, some AI magic is also used
When multiple long-exposure shots are taken, some part of the night sky can appear brighter than others. However, Pixel 4's sky detection AI tackles this problem by looking at the bright part and dimming it a bit for a more natural look. Notably, it can even perform sky-specific noise reduction and increase contrast to make features like clouds or Milky Way more prominent.
Astrophotography quirks backed powerful camera hardware
The superb astrophotography features of the Pixel 4 duo are backed by incredible camera hardware. Both phones pack a dual-lens rear camera with a 12.2MP (f/1.7) main sensor and a 16MP (f/2.4) telephoto lens. On the front, the handsets come with a single 8MP selfie snapper. Plus, you also get HDR+, learning-based white balancing, and a wider-range portrait mode.