OnePlus reveals name and logo of its upcoming smart TV
OnePlus reveals name and logo of its upcoming smart TV
Aug 14, 2019, 02:25 pm
2 min read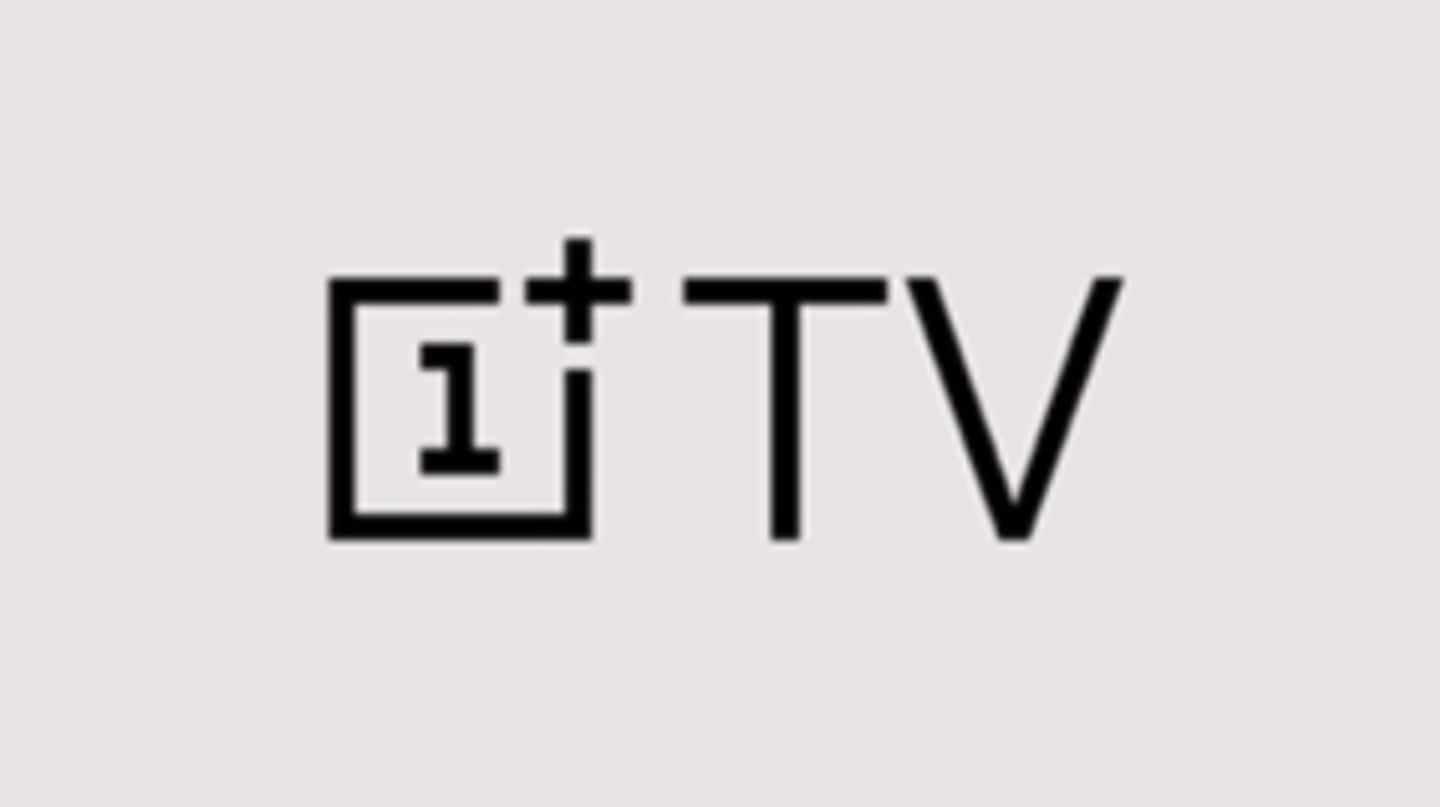 In a blog post, OnePlus has announced the name and logo of its upcoming TV that is expected to launch on September 26. The company said that its first-ever smart TV will be called "OnePlus TV" and that it'll represent the "Never Settle" spirit and "burdenless" design philosophy of OnePlus. Here's more about OnePlus TV.
The company has also revealed the logo for OnePlus TV
For the logo design, OnePlus has used its native company logo, which is numeric one with the "+" sign, alongside the word "TV". The company said that the logo design is inspired by classic geometric progression and that they've used the same thickness for both logo and the letters to ensure aesthetics of "symmetry" and "unity".
OnePlus TV to be offered in at least four sizes
According to reports, the upcoming OnePlus TV will be offered in at least four sizes: 43-inch, 55-inch, 65-inch, and 75-inch. The TV will offer Bluetooth 5.0 connectivity and is expected to run on a modified version of Android TV to offer a unique experience. Notably, the TV's remote controller will also offer Bluetooth support considering it was certified by Bluetooth SIG last month.
What else do we know about OnePlus's smart TV series?
As of now, we don't have any concrete details/specifications about the upcoming OnePlus TV. However, given Lau has confirmed that it would be "a premium and flagship" TV series, we can expect features such as 4K resolution, HDR10+ support, and high-resolution audio. Some of the TV models (presumably, the more premium ones) may even come with OLED displays, according to tipster Ishan Agarwal.
OnePlus TVs will focus on connected living
Earlier, Lau has said that the OnePlus TV "won't be something that's perfect and absolutely complete and revolutionary from the start" but with regular updates, it will become smarter and connected over the next five years. Hence, at this stage, we expect the OnePlus TV to stream media, wireless sync with smartphones and have some sort of integration with IoT devices.
OnePlus TV will launch by the end of September
Citing sources familiar with OnePlus's launch plans, MySmartPrice has claimed that OnePlus TV will launch in the last week of September 2019, anywhere "between the 25th and the 30th of the month." Lastly, the TV would initially arrive in India, China, and the US.