OPPO reinvents the notch for its F9 Pro, F9 smartphones
OPPO reinvents the notch for its F9 Pro, F9 smartphones
Aug 09, 2018, 02:30 pm
2 min read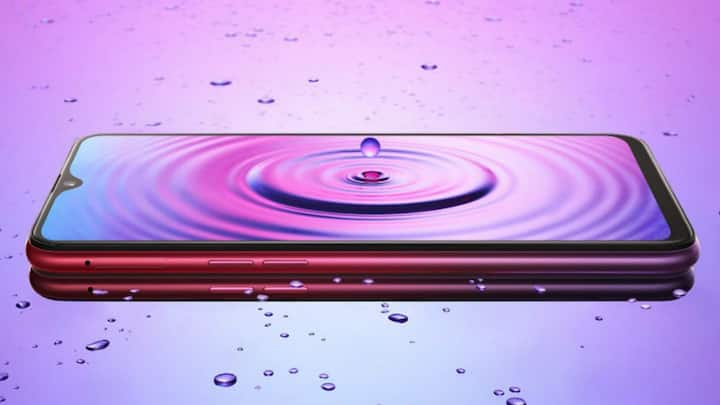 While the Essential Phone, back in March 2017, may have introduced us to the concept of a notch, the iPhone X popularized it as a mainstay. And OPPO, which recently wowed us with its all-screen motorized marvel Find X, is now reinventing the notch for its upcoming smartphones, the OPPO F9 and OPPO F9 Pro. But can OPPO really reinvent the notch?
First things first, what's a notch?
Simply said, a notch is a cut-out in the display. And really, it is a compromise rather than a design marvel. In a bid to achieve more screen area, OEMs like Essential, adopted a notch to place the front camera. Later, Apple with the iPhone X, widened it to hold a bunch of gadgetry and the front camera. And that is the trend today.
How is OPPO reinventing the notch?
According to the official teasers, OPPO is opting for a 'waterdrop' shape to replace the wider cut-out seen on modern day smartphones. And to achieve this first-of-a-kind notch, OPPO has placed the earpiece on the top edge and reduced the 'conventional' notch to hold the front camera and ambient light sensor in the 'waterdrop' cut out. But will this become a trend? It's unlikely.
Why the 'waterdrop' notch may not be a watershed moment?
With its new notch, OPPO has achieved slightly more screen area. But the best way it can leverage this increased space is perhaps by offering more notifications (which remains to be seen). Further, phones with such smaller notches can't even house a dedicated face unlock setup (like Face ID) or pack front-facing stereo speakers (as seen on Pixel phones or even iPhone X).
Meanwhile, here's a look at the F9 and F9 Pro
According to official teasers and leaks, the phones will sport a dual-rear camera setup and a 25MP selfie camera. Moreover, the F9 and F9 Pro will come with in-house VOOC fast charging technology. Further, the phones are expected to be powered by a MediaTek Helio P60 processor which was seen on the OPPO F7.