A pen, capable of identifying cancer in seconds!
A pen, capable of identifying cancer in seconds!
Written by
Anish Chakraborty
Sep 08, 2017, 09:23 pm
2 min read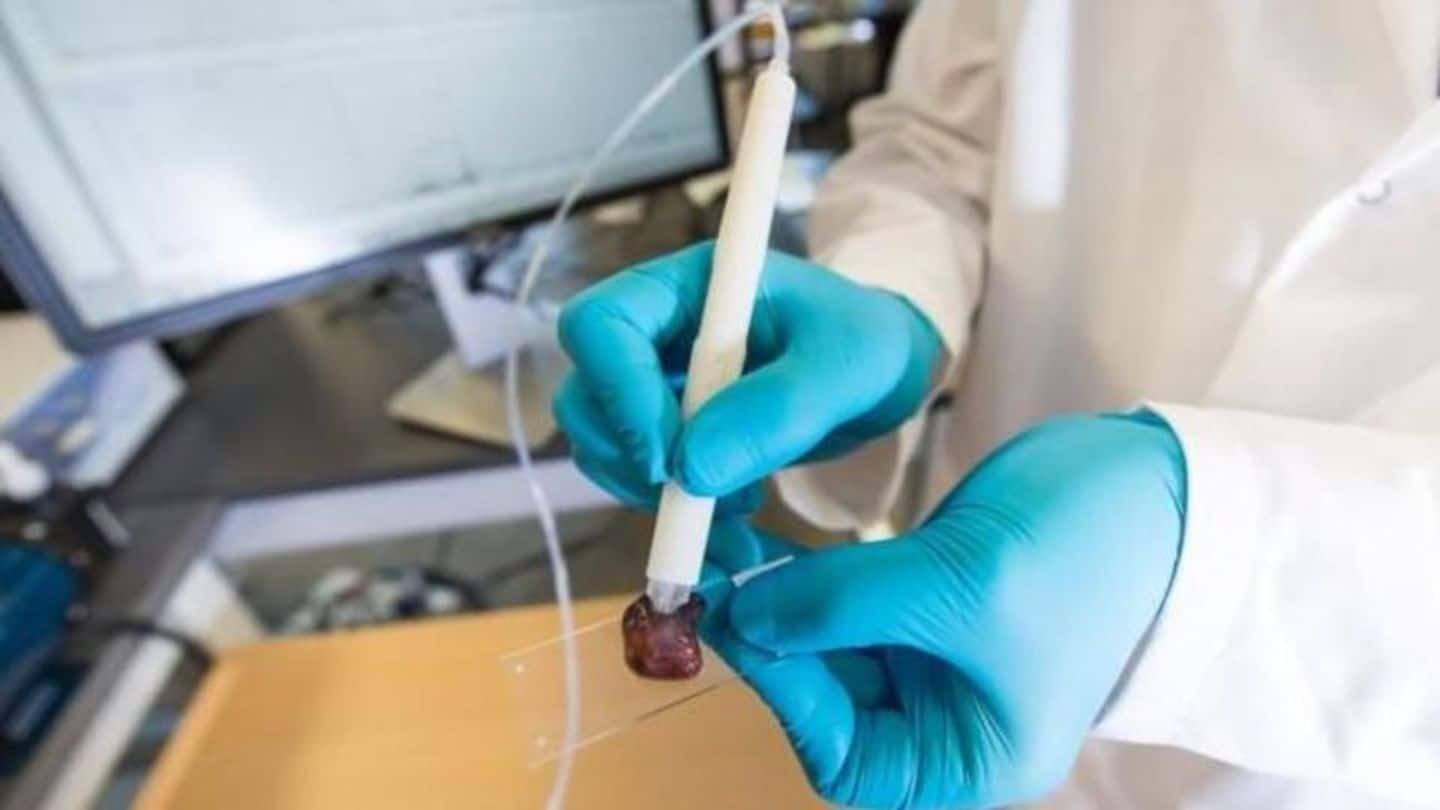 The battle against cancer will now be aided by a pen. So, you can be sure that it's not an ordinary pen we are talking about. University of Texas scientists said, the MasSpec Pen, developed by them, is capable of identifying cancerous tissue in 10 seconds. If true, this will make the surgical process of removing a tumor more accurate and quicker. Here's more.
Cancer cells have a unique metabolism. The exceptional rate of growth and spread of a cancer cell makes its internal chemistry radically different from that of a healthy tissue. The MasSpec Pen makes use of this to identify their presence so that, they can be surgically removed with more precision than before. Tests published in Science Translational Medicine shows it has 96% accuracy rate.
The pen, when placed on a suspected cell, releases a tiny droplet of water and then sucks it back in. This droplet now contains the chemicals of the cells it came in contact with. The pen is then plugged into a mass spectrometer, which produces a medical fingerprint that shows if it was a healthy tissue or a cancerous cell.
Detecting where cancer cells end and healthy tissue begins is a tough task. For some tumors, the divide is pretty evident. However, in some cases, it becomes extremely challenging for the surgeons to identify. This device should be able to help out in those tight spots and make sure that none of the cancerous cells are left behind post-surgery.
The MasSpec Pen currently analyzes a patch of tissue 1.5mm (0.06in) across, but soon there will be a refined variant available, which will be capable of analyzing a finer patch of tissue, just 0.6mm across. This technology has been applied to 253 samples during the study and researchers intend to keep on testing it in order to refine it further before the operation trials.
The pen is cheap. However, what balloons up the cost is the mass spectrometer, which is also bulky. Assistant professor of chemistry at the University of Texas, Livia Eberlin informed BBC that this problem is being tackled. "We're visioning a mass spectrometer that's a little smaller, cheaper and tailored for this application that can be wheeled in and out of rooms," she informed.