Realme Buds Air v/s Apple AirPods: Which one is better?
Realme Buds Air v/s Apple AirPods: Which one is better?
Dec 18, 2019, 08:45 pm
3 min read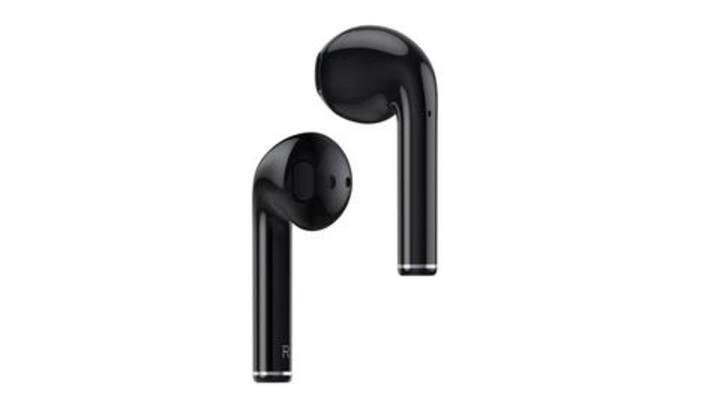 OPPO's spin-off Realme has launched its first-ever truly-wireless earbuds, foraying into the fast-growing market of audio wearables. Dubbed as Realme Buds Air, the earphones not only look like Apple AirPods but also offer similar features including wear detection, high-quality audio, and wireless charging support. However, with an unbelievably competitive price tag, the AirPods's doppelgänger looks to blow its premium inspiration out of the water.
Realme Buds Air v/s Apple AirPods: Design and wearability
The Realme Buds Air features the same in-ear design that we first saw on the Apple Earbuds and then later on the AirPods. In terms of dimensions, the Realme earbuds is marginally bigger at 51.3mm in comparison to AirPods's 40.5mm height. Similarly, the Realme Buds Air is slightly heavier at 4.2 grams (AirPods weigh at 4 grams). Winner: You be the judge.
Realme Buds Air v/s Apple AirPods: Connectivity
Thanks to Bluetooth 5.0 support, both AirPods and Buds Air are compatible with iOS and Android. With the W1 chip and a host of sensors, the AirPods gets automatically switched on and connects to your Apple device when taken out of the box. Similarly, Realme's earbuds comes with R1 chip and Google Fast Pair Technology for a seamless pairing experience. Winner: It's a tie.
Realme Buds Air v/s Apple AirPods: Features
Both the AirPods and Realme Buds Air use built-in optical sensors to offer wear detection for automatic play/pause. The integrated touch controls on these earbuds allow you to control music and manage calls. However, the AirPods has voice-enabled Siri access while the Realme wearable has dedicated touch control for summoning the Google Assistant. Winner: Apple AirPods.
What about battery performance?
The Apple AirPods supports wireless charging (case also sold separately) as well as wired charging. On a single charge, it offers upto 5-hours of listening time and the carry-cum-charging case holds more than 24-hours of listening time. In comparison, the Realme Buds Air supports Qi-based wireless charging, 10W Type-C charging, and offers upto 17-hours of playback time (3-hours on a single charge). Winner: AirPods.
The Apple AirPods with charging case costs Rs. 14,900 while the one with wireless charging case is priced at Rs. 18,900. In comparison, the Realme Buds Air is priced at Rs. 3,999 (including the wireless charging case).
Apple's AirPods is great for its truly-wireless form-factor, superfast connectivity, good audio quality, great battery life, and a touch of style statement. However, the steep pricing has been a concern for many, if not all. And now, with Realme Buds Air offering all the features that made AirPods the perfect earbuds, you can go wireless without emptying your wallets. Winner: Realme Buds Air.