Samsung Galaxy Buds+: Nothing new for the eyes
Samsung Galaxy Buds+: Nothing new for the eyes
Jan 22, 2020, 07:58 pm
2 min read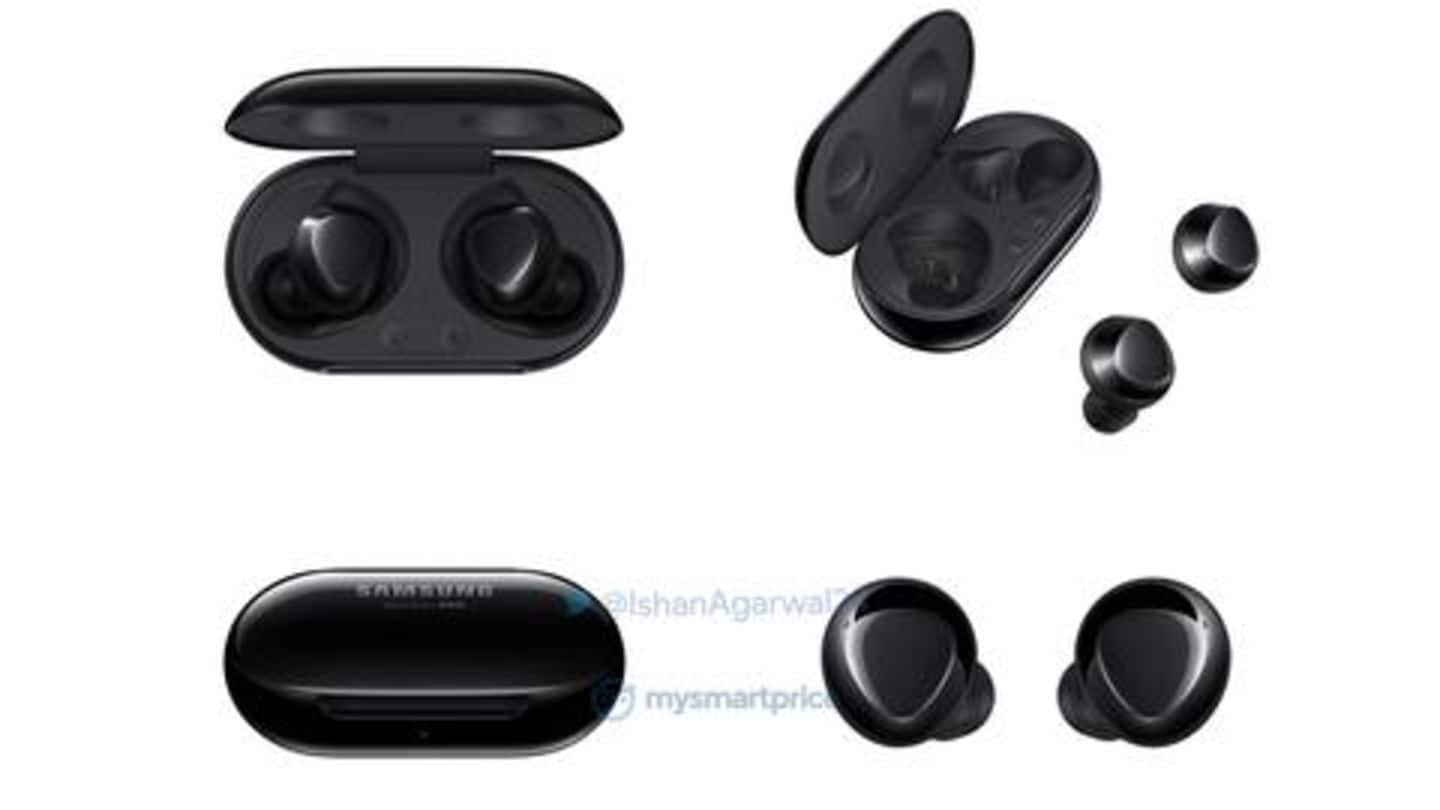 Alongside the Galaxy S20 series, Samsung is expected to launch the next iteration of its Galaxy Buds wireless earphones. The upcoming variant, likely to be called the Galaxy Buds+ (or Galaxy Buds 2), has surfaced in high-quality renders, courtesy tipster Ishan Agarwal. The leaked images gave us a glimpse at the Buds+, revealing the same old Galaxy Buds-like design and all the color variants.
The Buds+ looks exactly the same as its predecessor
If you were expecting Samsung to offer a new design for its wireless earphones, you will be disappointed. According to the renders, the Buds+ and the included charging-cum-carry case are seemingly indistinguishable from the previous-generation Galaxy Buds. Hence, expect the Buds+ to offer the same in-ear fit along with swappable silicon ear tips and wing tips as well as the familiar touchpad controls.
Galaxy Buds+ to come in three colors
Meanwhile, the upcoming Galaxy Buds+ will be offered in three colors: Black, Light Blue or Sky Blue, and White. To recall, the original Galaxy Buds were launched in Black, White, Silver, and Yellow colors.
Samsung's new earbuds will not offer active noise cancellation
Further, according to reports, the Galaxy Buds+ will not offer active noise cancellation, a feature that has been liked on the new Apple AirPods Pro. However, as an upgraded variant, it is expected to offer improved audio playback, faster pairing, better call quality and longer battery life. The Buds+ should also support wireless charging, automatic play/pause, and offer support for Google Assistant and Bixby.
And, the upcoming Galaxy Buds+ will be costlier
According to tipster Ishan Agarwal, the upcoming Galaxy Buds+ could be 50% more expensive than the existing Galaxy Buds (depending on the region). Hence, in India, the new variant would be launched at around Rs. 15,000, considering the regular Galaxy Buds cost Rs. 9,990.