Samsung's foldable phone is coming on February 20
Samsung's foldable phone is coming on February 20
Written by
Shubham Sharma
Jan 15, 2019, 05:30 pm
2 min read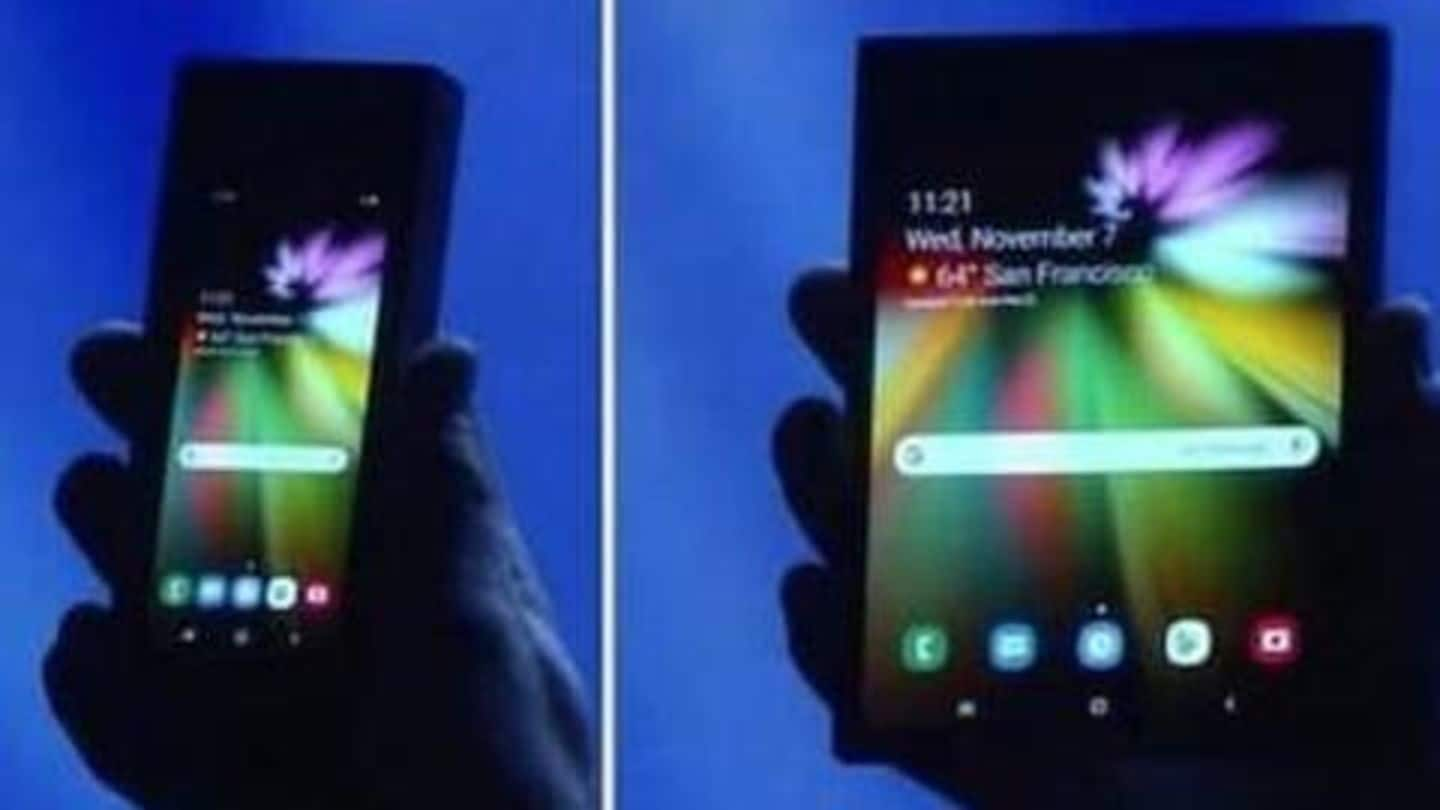 We all know that Samsung plans to launch a dual-display foldable phone. The device was partially showcased a few months ago, but since then, the South Korean giant has not tipped much about its big full reveal. But now, all of that changes as the company has dropped a major hint suggesting the actual launch date of its foldable 'Galaxy F' smartphone. Here's more.
The foldable phone would be launched in 'Unpacked' event
Just a few days back, Samsung started sending out invites for its February 20 'Unpacked' event in San Francisco. The company is expected to unveil an upgraded Galaxy S10 lineup there, celebrating 10 years of its S-series phones. But, along with S10, we may also see the revolutionary foldable phone taking up the stage, Samsung has hinted in a cryptic-not-so-cryptic way.
Hint: Samsung's mysterious billboards in Paris
Samsung has hinted foldable phone's launch by putting up a couple of Korean-language billboards at Paris's famous Place de la Concorde. The message on the banners is unreadable (unless you know Korean), but the company has issued a press release offering the translation. Interestingly, the first banner reads, "The future unfolds", while the second says "February 20".
This falls in line with previous rumors
This message, which marks the first official word on foldable phone's release, also falls in line with previous rumors. After a report from the Wall Street Journal, it has been widely speculated that Samsung will indeed showcase Galaxy F during the Unpacked event. There's not much known about the phone, except it will sport a 7.3-inch main internal display and a 4.6-inch external screen.
What we expect to see on Galaxy F
It is expected that Galaxy F will come with a triple camera setup, Qualcomm Snapdragon 855 or Exynos 9810 chipset, 8GB RAM, 128GB storage and 6,000mAh battery. The phone will probably run Google's foldable phone optimized version of Android.