SpaceX will launch its 'space taxi' next year: Details here
SpaceX will launch its 'space taxi' next year: Details here
Written by
Shubham Sharma
Mar 07, 2020, 12:40 am
3 min read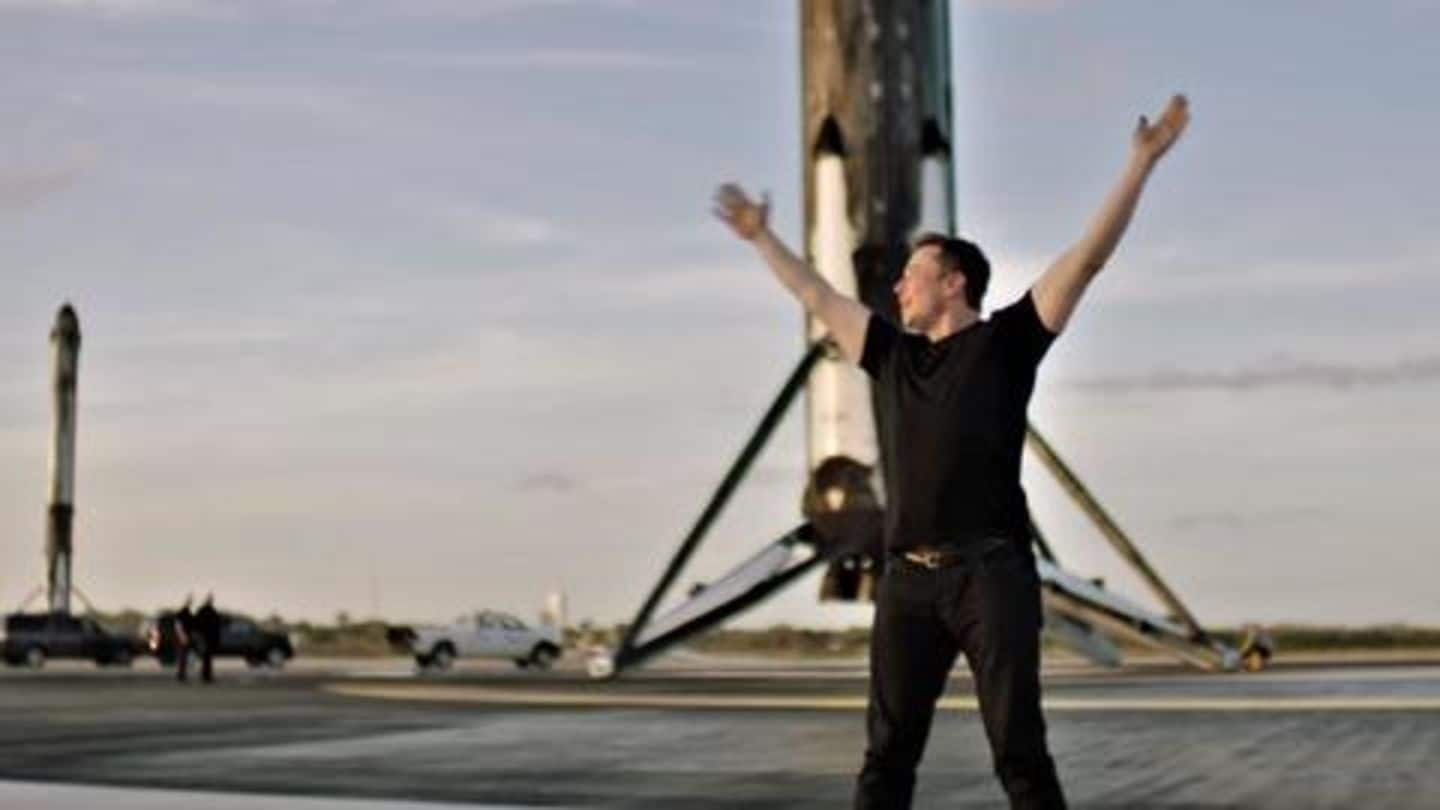 Last year, American space agency NASA confirmed the plan to open the International Space Station (ISS) for commercial activities like tourism. Now, Elon Musk-owned SpaceX has announced a plan to cash on this opportunity, saying that the company will launch a 'space taxi' service and send three private tourists to the orbiting lab sometime next year. Here's all about it.
Deal to send three paying tourists to space station
To launch the taxi service, SpaceX has signed a deal with Axiom Space, a Houston-based space start-up. As part of this, the companies will work together and send a crew of three paying citizens to the lab circling Earth at an altitude of about 400km. SpaceX will arrange the launch vehicle and spacecraft while Axiom will manage the logistics side of the trip.
The space trip, according to SpaceX, will last for about 10 days, of which 2 would be used for taking the crew to the space station and back, while 8 for staying there. SpaceX is reportedly charging $55 million for tickets, with one seat already being booked, while the cost of boarding is said to be around $35,000 (Rs. 25 lakh) per night.
Crew Dragon and Falcon 9 to be used for flight
If all goes according to the plan and the leftover seats are booked, SpaceX will ferry all three tourists to the space station by the end of 2021. The company will conduct the mission using its Falcon 9 rocket and Crew Dragon capsule, the human-rated spacecraft it has developed to take NASA astronauts to the ISS and back regularly.
More space station tourists will follow after that
Once this private space trip is conducted, SpaceX and Axiom will look forward to launching more paying tourists to the station. "This history-making flight will represent a watershed moment in the march toward universal and routine access to space," Axiom CEO Michael Suffredini said while noting that "this will be just the first of many missions to ISS to be completely crewed."
SpaceX has also got more space trips lined up
Beyond this, SpaceX is also working with space tourism company Space Adventures to send four private tourists in orbit in late 2021 or 2022 and has also announced a plan to send a Japanese billionaire on a Moon trip. The company is challenged by Richard Branson's Virgin Galactic and Jeff Bezos's Blue Origin, which are also developing vehicles to make space tourism a thing.