Now, there are eyeglasses to track your blood sugar
Now, there are eyeglasses to track your blood sugar
Written by
Shubham Sharma
Dec 02, 2019, 02:49 pm
3 min read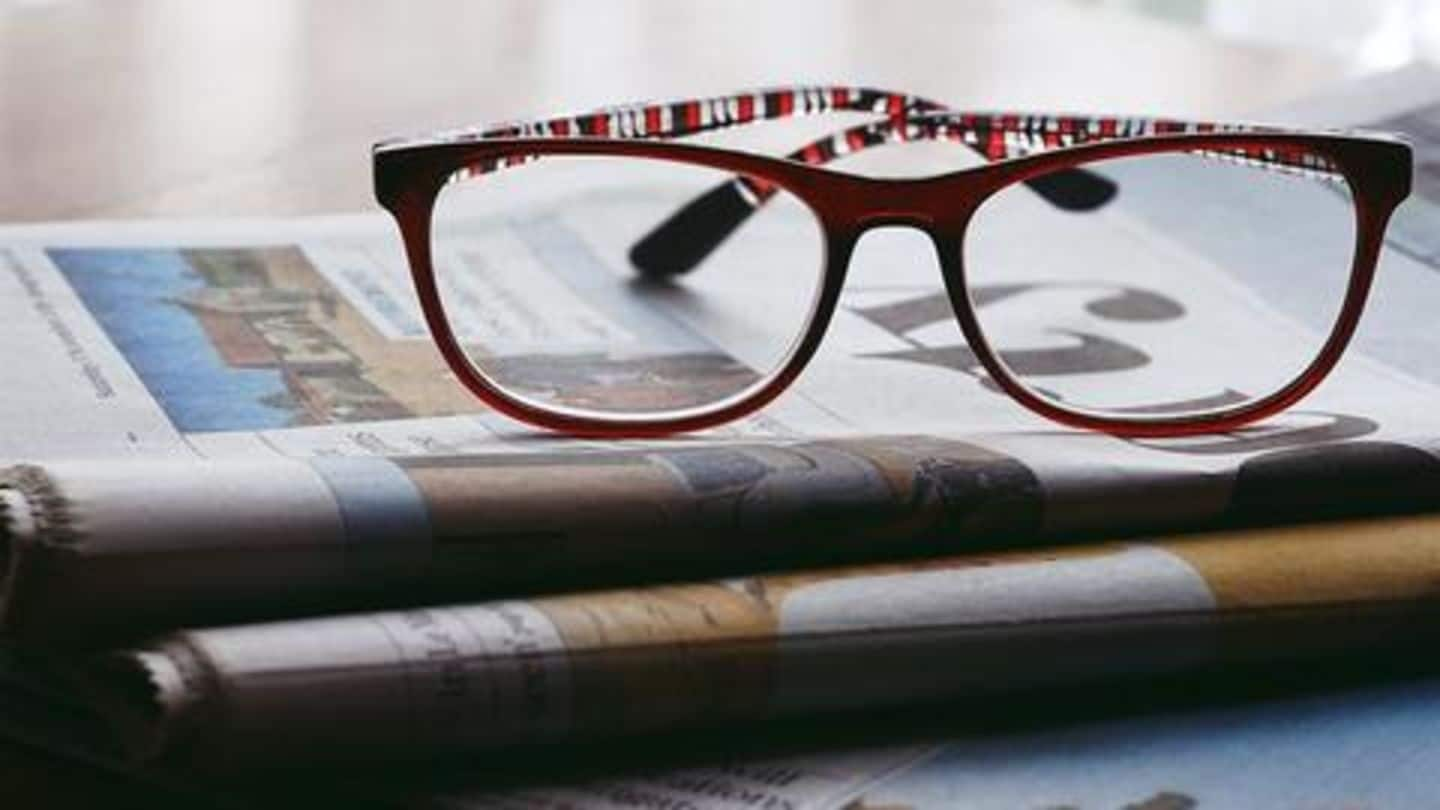 As many as 380 million people around the world suffer from the condition of diabetes. The disease occurs when blood sugar level increases beyond a certain threshold but can also be kept in check, by regular monitoring/medication. Now, to help with this monitoring part, researchers have developed a pair of eyeglasses that can track blood sugar levels. Here's how it works.
Currently, blood pricks are needed for monitoring
If there is a diabetic person at your home or you are one yourself, you would know that the current system of monitoring blood sugar revolves around using a glucometer. It measures the amount of glucose present in the blood, which is extracted with a finger prick made using a handheld device. The method is reliable, but can lead to pain and sometimes infection.
Eyeglasses to measure blood sugar from tears
To tackle this problem, a team of researchers, hailing from Brazil and the US, has developed a pair of biosensor-equipped eyeglasses. The device works in the same way, but instead of using your blood to detect glucose levels, it uses tears. Now, this essentially means, no more finger pricking or risking an infection for keeping diabetes in check.
To develop the biosensor, the researchers used immobilized glucose oxidase, an enzyme that detects glucose in body fluids, on an electrode coupled to a circuit with a constant flow of electrons. They placed the device on the nosepad of the glasses, where it comes into contact with tears, alters the flow of electrons, and produces a signal indicating the concentration of blood sugar.
It can also detect vitamin, alcohol levels
The signal produced by the biosensor first goes to a processing device installed on the arm/handle of the glasses and then transmitted to a computer. Plus, the device can also be configured to detect vitamin, alcohol levels. According to researchers, "The concentrations of various metabolites in tears reflect concurrent blood levels, making them an attractive medium for non-invasive monitoring of physiological parameters."
No word on when it would hit the markets
These biosensor-based eyeglasses can revolutionize the whole scene of blood sugar tracking and aid hundreds of millions of people worldwide. However, as of now, the team is just working on the device and there is no word on when or if it will actually hit the market. To recall, studies indicate the number of diabetic people could rise up to 580 million by 2035.