#SmartphoneEssentials2018: Things you should look for in your next smartphone
#SmartphoneEssentials2018: Things you should look for in your next smartphone
Written by
Ramya Patelkhana
Feb 23, 2018, 12:06 am
3 min read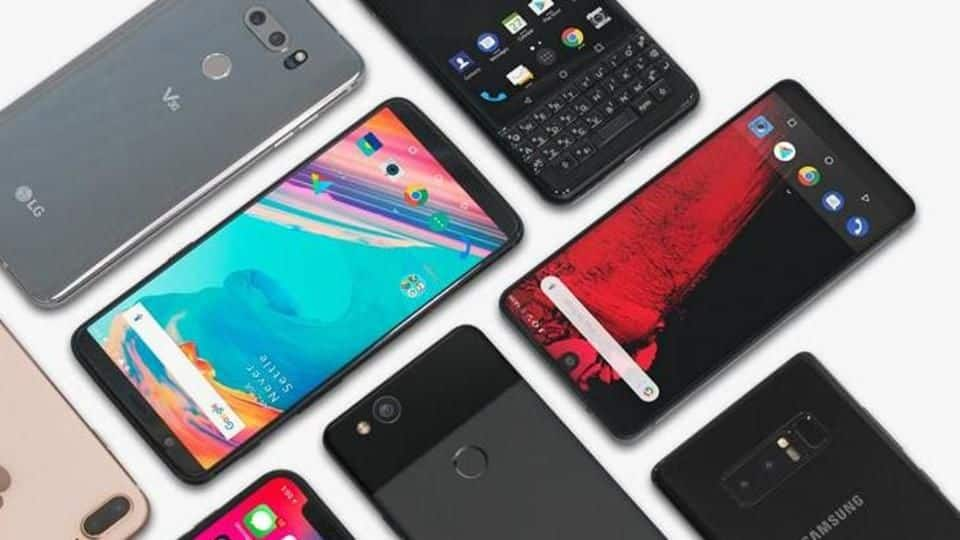 The smartphone technology is evolving so fast that what was futuristic a few months ago is common today. Android smartphone makers, especially, are competing to bring new technologies. There are so many options today that sometimes it's confusing. However, there are some new standards for smartphones in 2018 - some specs/features that are essential to look for in your next handset. Here's more.
Bezel-less, 18:9 aspect ratio, Full-HD displays
The "18:9 aspect ratio" is something that's seen on all premium smartphones launched since 2017. It's the ratio of the screen's two sides (length, width) to each other. The display of a smartphone adds to its looks. Bigger, full-vision displays with a bezel-less design are a prominent feature these days. Coming to the quality, having a Full-HD (1920 x 1080 resolution) screen is essential.
Should be backed by a 3,000mAh battery
Smartphones these days come with such advanced technologies and features that having a good battery backup is necessary. Also, the higher-end, faster processors consume the battery power pretty quickly. Handsets need to be backed by bigger batteries so that users can enjoy all of its features. Having a minimum of 3,000mAh capacity will make a smartphone battery last all day with basic usage.
What about the ideal RAM and storage?
The capacity of a device's RAM determines its memory capacity and its ability to multitask and load applications fast. As mobile apps are becoming heavier these days, smartphones need at least 4GB of RAM to process commands quickly and launch and run multiple apps simultaneously. Also, having a minimum of 64GB onboard storage is necessary as users need to have enough free storage space.
Phones running Android Nougat with confirmed Oreo update
Google introduced Android 8 Oreo, the successor to Android Nougat, last year. It brings several new features like enhanced security settings, picture-in-picture mode, color icons, pinned shortcuts/widgets, etc. Having a device running the latest OS is ideal. However, Oreo still has only 1.1% adoption rate while Nougat is the most-used version. So, the smartphone should at least have Nougat with a confirmed Oreo update.
Device should have at least four processor cores
There are a lot of smartphone processors available - dual-core, quad-core, and even octa-core; but what do they really mean? The number of processor cores in the CPU determines the device's capability to work fast and fluidly, helping it to multitask effectively. There are smartphones with octa-core (eight cores) processors, too, but at least a quad-core (four cores) processor is necessary these days.
Dual primary camera has become common now
Just like how bezel-less displays, bigger batteries, and higher RAM are a basic standard for Android phones these days, a dual rear camera has become a prominent feature for smartphones. While a powerful single sensor is enough, having an additional camera helps in taking great pictures. Huawei is reportedly making the world's first triple-camera smartphone. Phones with dual selfie cameras are also available now.
Having a 4G smartphone is absolutely necessary
Having a phone that supports 4G VoLTE connectivity has become an "absolute necessity" these days. Getting a handset that doesn't support 4G while the Indian telcos are fighting to offer the high-quality network is not at all desirable. Also, 4G smartphones have become inexpensive now; there are many for under Rs. 5,000 available today. Feature phones like the JioPhone also support 4G bandwidth.