Now, cops can use this device to catch stoned drivers
Now, cops can use this device to catch stoned drivers
Written by
Shubham Sharma
Aug 16, 2019, 12:20 am
2 min read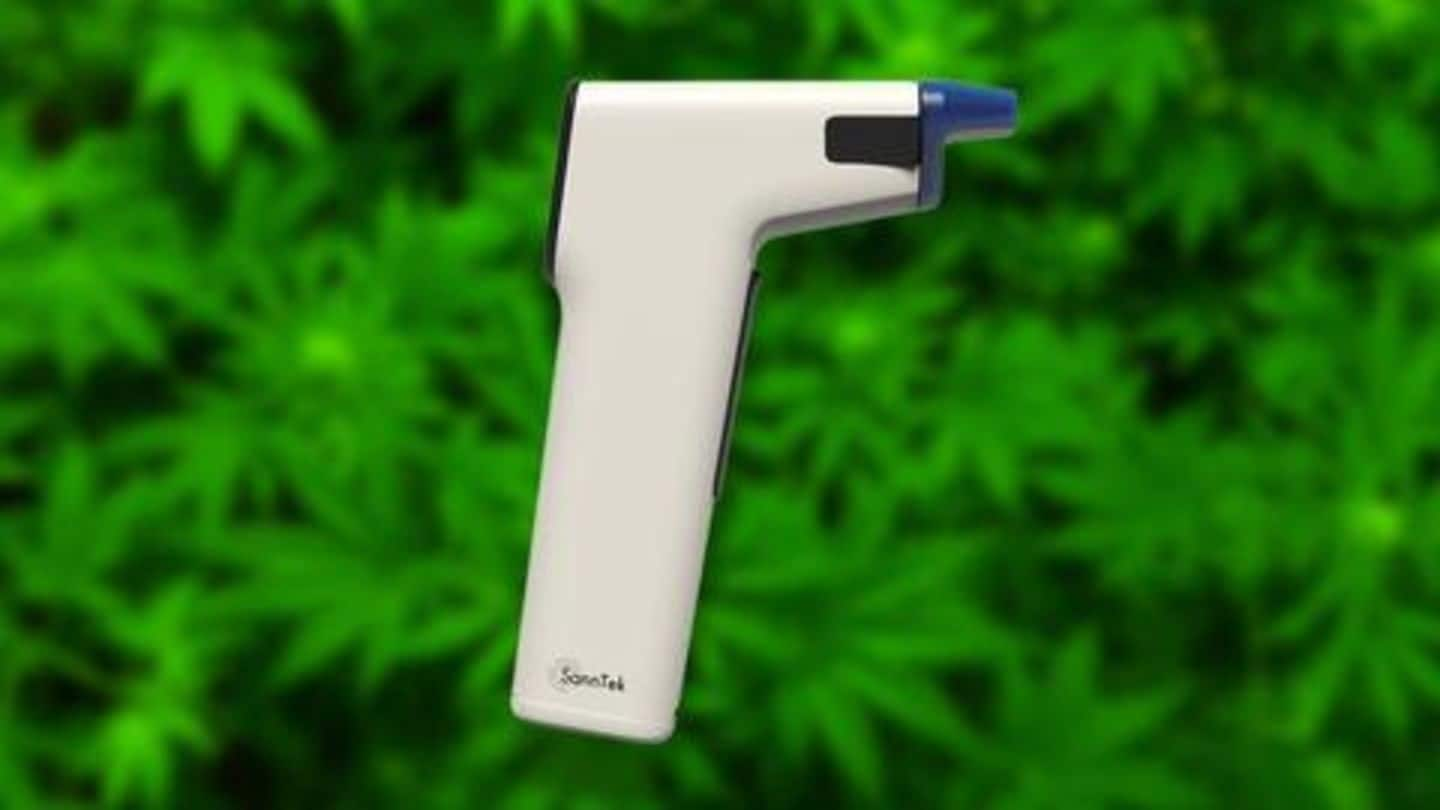 In a bid to boost on-road safety around the world, a Canadian start-up has developed a device that can detect people driving under the influence of weed. The tech works just like the breathalyzers cops use to catch drunk drivers and could first be used by the cops in the US, TechCrunch reported. Here's all you need to know about it.
There's no way to detect marijuana influence
Modern-day breathalyzers use the breath sample of person to estimate how much alcohol is present in their blood. The tech proves handy in preventing alcohol-related accidents, but the thing is, a large number of people also drive under the influence of marijuana, which decreases psycho-motor skills - responsiveness, control, speed - and cannot be detected via machines.
Mostly cops use sobriety tests to confirm suspicions
Owing to the lack of a reliable evidence-based technique to check signs of weed consumption, cops often rely on roadside sobriety tests to confirm if a person is stoned. However, these tests are subjective and can go wrong at times due to judgment errors.
This is where SannTek's device comes in
Now, to tackle this issue, SannTek Labs from Canada has developed its own marijuana-detecting machine. The device, dubbed SannTek315, works just like a breathalyzer but analyzes breath molecules to estimate how much weed a person may have smoked in the last 3-4 hours. On the basis of its findings, cops can easily determine if a person is stoned or not.
Device looks for Delta-9-tetrahydrocannabinol molecule
"We are specifically detecting Delta-9 THC, which is the predominant psychoactive component of cannabis," SannTek CEO Noah Debrincat told TechCrunch, later adding, "We know that if people are driving with high concentrations of that in their system, their psycho-motor skills are seriously decreased."
And, it would cost less than $1,000
The marijuana breathalyzer from SannTek would cost less than $1,000 to police, but as of now, it is not available in the market. The company has secured funding as one of Y Combinator's Summer 2019 start-ups and is in talks with the National Highway Traffic Safety Administration for necessary approvals. Once that happens, the device would be available for sale to American cops.