ThoughtSpot gets $60 million more for its AI technology
ThoughtSpot gets $60 million more for its AI technology
Written by
Anish Chakraborty
Aug 19, 2017, 06:50 am
2 min read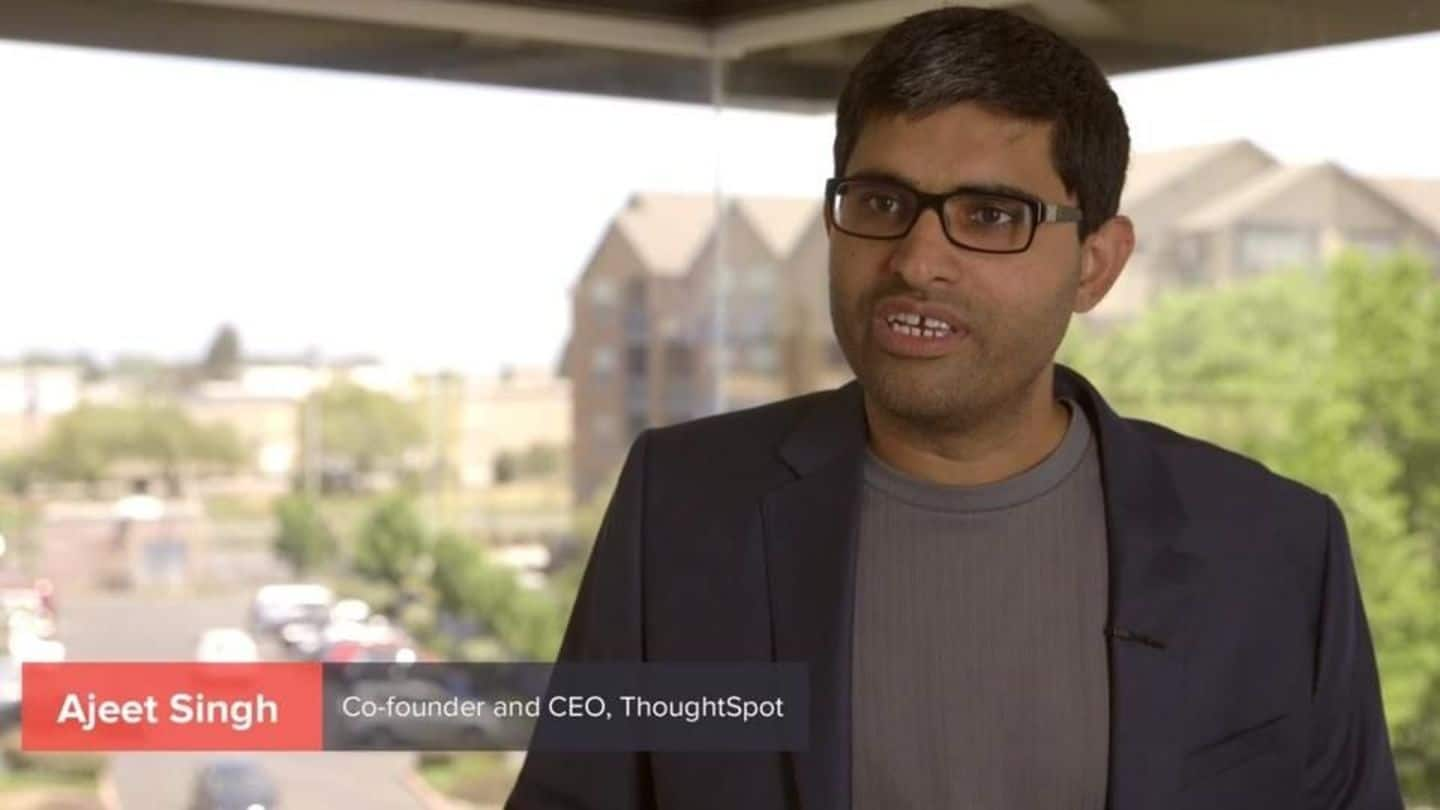 Silicon Valley based ThoughtSpot said that it has received another $60 million investment, as an extension of the previous $60 million financing round, led by venture capital firm Lightspeed Venture Partners, making it a $120 million funding round at its end. This will be used to develop its new AI engine, which is capable of saving 40,000 man hours of work, says the firm.
ThoughtSpot creates data analytics software for businesses. When the user types in a question into its Google-like search tool, the software churns out charts, graphs, and maps, providing the required data, such as sales numbers and customer demographics. Incidentally, this funding for the firm comes at the same time when its new artificial intelligence offing is making its debut.
The new SpotIQ AI technology makes the computer run queries out of its own accord while trying to guess the user's need, based on his/her profile and certain search terms. Dozens of analyzed data sets get produced by its search within seconds. ThoughtSpot's CEO, Ajeet Singh said that this technology gives businesses answers to the questions that they don't know how to ask.
Saving a lot of man hours
Singh said, making use of this software is like having a thousand analysts at your disposal, only it's much faster and more efficient. According to Singh, SpotIQ would save a business about 40,000 man hours of work. Currently, the firm's clientele includes retailers, such as Bath & Beyond, and financial companies, such as Capital One.