Sending money through UPI IDs becomes easier on WhatsApp Pay
Sending money through UPI IDs becomes easier on WhatsApp Pay
Mar 14, 2018, 10:15 am
2 min read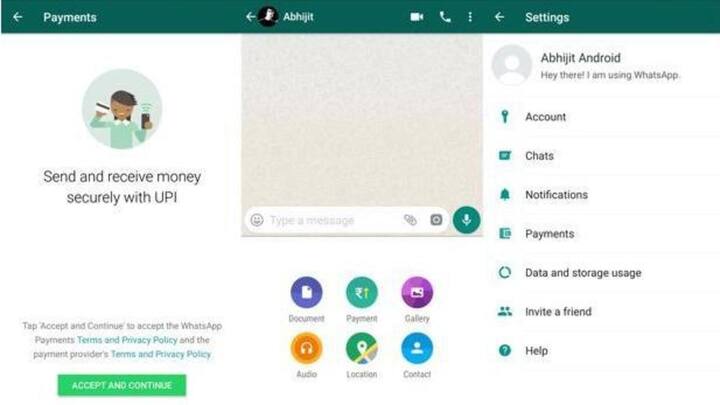 WhatsApp's recently beta-launched UPI-based digital payments feature WhatsApp Pay allows users to send and receive money through the chat app. The platform has updated to make its 'Send to UPI ID' option more visible so that users can directly transact with unique UPI IDs without going into specific conversation threads. This comes after WhatsApp Pay was accused of hiding UPI's interoperability characteristics by competition.
The feature was first noticed by a Twitter user
Here is how you can access the new feature
Go to WhatsApp > Settings > Payments > Send Payment > Send to UPI ID. This is placed on top of the contacts list, so you can either choose a contact to send money to, or directly enter the unique UPI ID of the recipient.
Earlier, users would have to first enter the conversation thread of the recipient and send payment using the 'Attach' or 'Plus option' inside. Further, only if the recipient did not have a valid WhatsApp Pay account, would the sender be given the option to send money directly to a UPI ID, which is anyway linked to personal bank accounts.
The digital payment platform has also added a Notify feature
WhatsApp Pay has also incorporated a Notify feature that alerts users without a WhatsApp Pay account if someone tries to send them money through the platform. If they do choose to create a WhatsApp Pay account post that, the sender also receives a notification of a successful transaction. Both the features are currently available on v2.18.31 on iOS and on v2.18.75 on Android.