Elon Musk's SpaceX to send marijuana and coffee into space
Elon Musk's SpaceX to send marijuana and coffee into space
Written by
Shubham Sharma
Dec 16, 2019, 02:55 pm
2 min read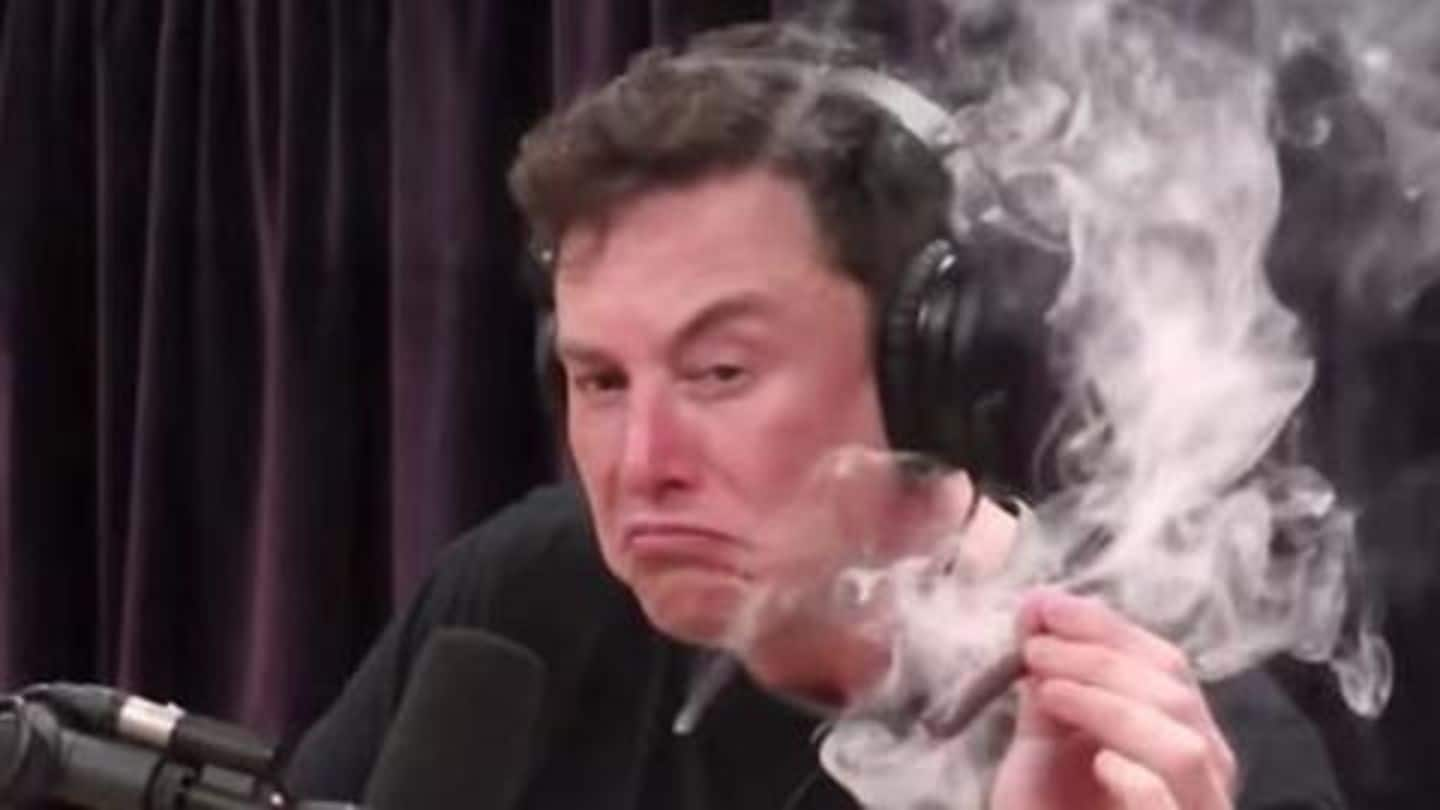 Just recently, SpaceX employed its Dragon spacecraft and completed a cargo resupply mission to the International Space Station. It delivered plenty of stuff to the orbiting lab, starting from routine supplies to genetically engineered mice. However, if the latest reports are anything to go by, the next such mission by the Elon Musk-owned company will carry an even more unusual shipment - cannabis.
Astronauts to get high? No!
While the idea of sending cannabis to space station sounds bizarre, it is worth noting that this is not the psychoactive drug that could get the astronauts high. In fact, it is actually hemp, a strain of Cannabis plant species that is grown specifically to be used as food, as a building material, or as a biofuel and has minimal psychoactive effects.
So, why send this plant to space?
The cannabis plants are being sent to the station as part of an experiment being conducted by Front Range Biosciences, an agricultural technology company. The firm has been working on the breeding and production of new varieties of hemp and coffee and is now planning to try the same in space to see how the plants behave and change in microgravity, Digital Trends reported.
This could eventually help astronaut's long-term survival in space
Plants are known to react strangely in unique low gravity environments - a puzzle that Front Range Biosciences hopes to solve with its experiments. Eventually, their work could result in coffee and other foods being grown in harsh environments on climate change-marred Earth and in space, which might help astronauts survive deep-space missions without having to carry loads of canned food products.
What Front Range Biosciences's co-founder said about these experiments
"There is science to support the theory that plants in space experience mutations," Dr. Jonathan Vaught, Co-Founder of Front Range Biosciences, said. "This is an opportunity to see whether those mutations hold up once brought back to earth and if there are new commercial applications."
SpaceX to launch the plants in March 2020
That said, SpaceX will send the cannabis plants to ISS as part of its CRS-20 mission scheduled for March 2020. It will keep up to 480 plant cell cultures in a temperature-stable special incubator throughout the flight to the orbiting lab. After that, the astronauts will store the cells in microgravity environments for 30 days and see how their DNA has been altered.