Xiaomi Mi Max 2: Read this review before you buy!
Xiaomi Mi Max 2: Read this review before you buy!
Sep 02, 2017, 05:12 pm
3 min read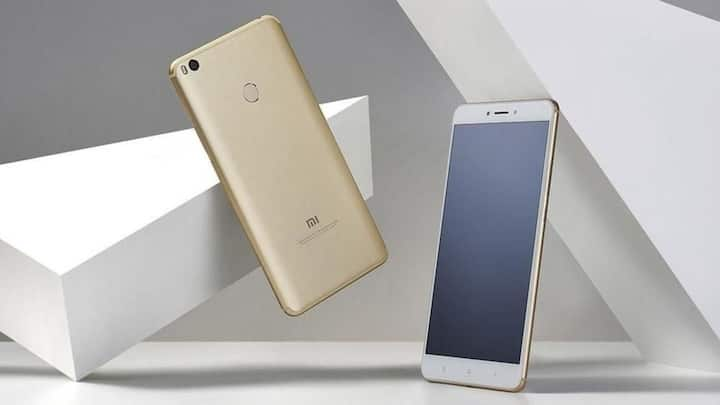 Last May, Xiaomi introduced the Mi Max, a phone with a difference; unlike most others, it came with a massive 6.44-inch display. It wasn't the first to do so: Lenovo's 6.98-inch Phab was already out, but Xiaomi managed to sell over three million units of its device. With the upcoming Mi Max 2, will the magic be repeated? Let's find out.
An all-metal body with the rounding treatment
The design is fresh: unlike the Mi Max, the edges now have the rounding treatment, and unlike it, the all-metal body doesn't have plastic bits at the top and bottom edge and is heavier. On the rear is a fingerprint scanner, a 12 MP camera and a dual LED flash unit. On the front is a 5MP camera and an ambient light sensor.
There are a few drawbacks though
One drawback of the metal body is that it's extremely slippery, observed Firstpost. However, this can be easily corrected: just slip on a cover. You might find it difficult to fit it in the pocket though. Also, it would be heavy for one-handed use.
Less powerful than the Mi Max, but more efficient
Not much has changed in terms of features. The device comes with a Qualcomm Snapdragon 625 SoC (14 nm process) compared to its predecessor's more powerful Snapdragon 652 (28 nm process), but is more efficient. Along with 4GB RAM/64GB storage, Mi Max 2 offers expandable memory upto 256GB. With a hybrid SIM slot, you can get either an extra SIM card or a memory card.
The 6.44-inch screen is by far the highlight
The device, powered by a 5,300mAh battery, has a 12MP rear camera plus a 5MP front-facing camera. There's a speaker at the base and one on the earpiece, producing a "dual-stereo" effect. But the highlight is the scratch-and-smudge-resistant 6.44-inch Full HD display. However, there's reflection at times and viewing angles aren't great. Xiaomi could have allowed users to add more app icons in rows.
The Mi Max 2 has some interesting functionalities
The Mi Max 2 runs on Android Nougat 7.1.1 with the MIUI 8.5 skin atop it. An interesting feature is Dual Apps, which lets you run two instances of the same app simultaneously. The handy Quick Ball button lets you launch up to five quick functions or apps. The Reading mode cuts down blue light, but the split-screen functionality has to be installed separately.
So is it value for money or not?
To conclude, this device is for those looking for a big display and powerful battery. One advantage is that it doesn't heat up easily, so it's good for playing games or videography. The camera could have been better. Oppo F3 Plus is a better option in this front. At Rs. 16,999, there's little competition. Slightly more could get you Lenovo's Phab 2 Pro.