Xiaomi to launch Mi Water Purifier in India on September-17
Xiaomi to launch Mi Water Purifier in India on September-17
Sep 12, 2019, 08:11 pm
2 min read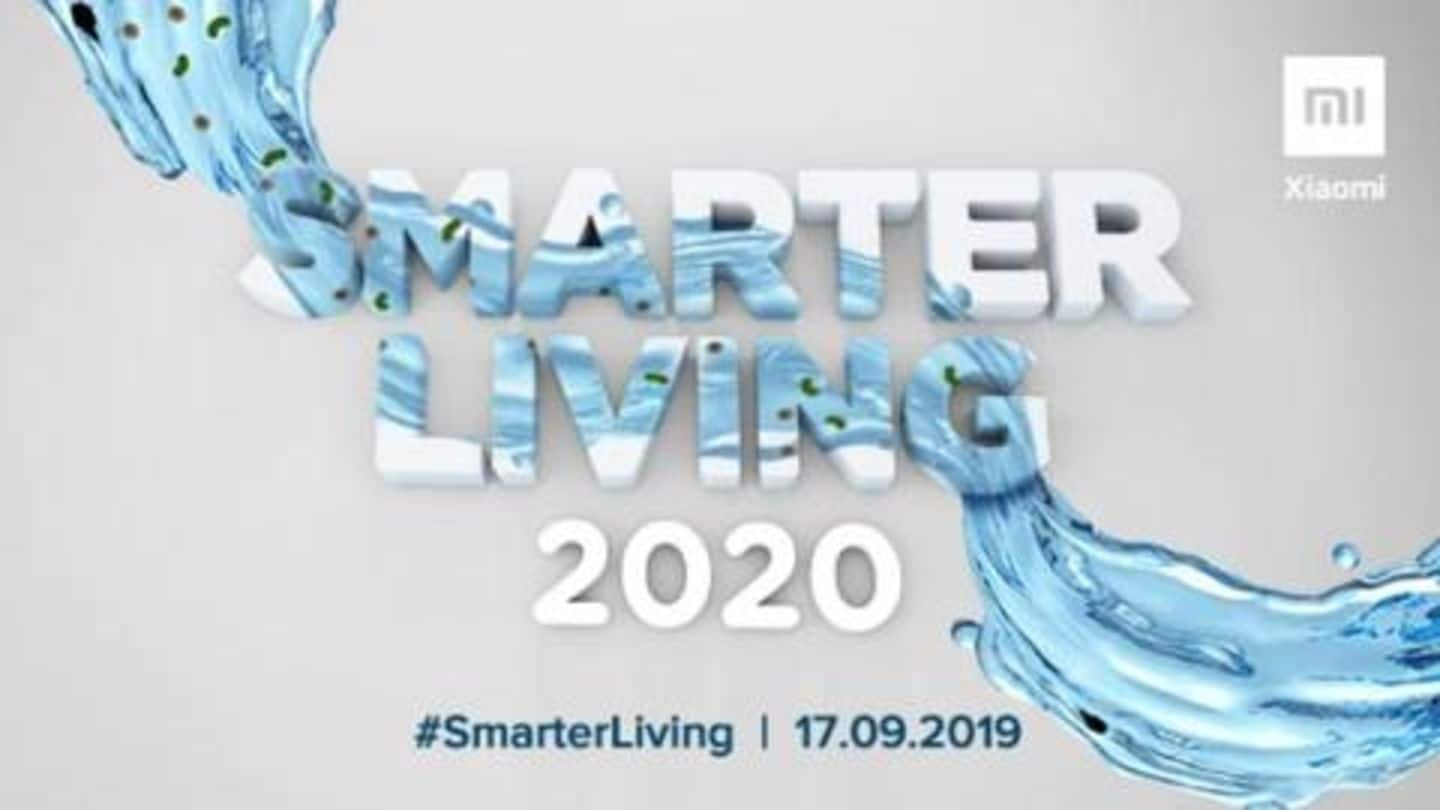 Revered as a smartphone maker, Xiaomi is gradually building itself as a true lifestyle company in India. From TVs to phones, shoes, and pollution masks, the tech giant sells everything. And now, the company is set to expand its product mix with new "smarter living" products including a water purifier, according to an official teaser. Here's all about it.
The teaser reads, "Mi fans, with the #MiWaterTDSTester, we brought you a device that could check the hardness of water. But how can we make sure that you drink healthy and safe water all the time? #SmarterLiving 2020 has a pure surprise for you! Can you guess what we're on about?" The text clearly suggests that Xiaomi is launching a water purifier in India.
Xiaomi might bring Mi Water Purifier to India?
Xiaomi already sells Mi Water Purifier in China, its home market. Hence, it is possible that the company may introduce the same model in India. However, a tweaked model for the Indian customers may also be on the cards. We also expect Xiaomi to offer it at an aggressive price, given the company will face competition from established names live Livpure, Kent, and Aquaguard.
Meanwhile, here's everything we know about Mi Water Purifier
The Mi Water Purifier uses a 4-step purification process including a PP cotton filter, activated carbon pre-filter, RO filter, and an activated carbon filter to provide clean water. The device can also connect to a smartphone app (via Wi-Fi) to help you monitor water quality.
Xiaomi will also launch a new TV and wearable
Xiaomi will launch the upcoming water purifier at its Smarter Living 2020 event on September 17. However, the water purifier is not the only product that the company plans to launch. It is also teasing the launch of a new TV and Mi Smart Band 4. While previous reports suggested the arrival of Redmi TV 70, recent teasers hint at a 65-inch Mi TV.