#MeetTheMedalists: All you need to know about Rahi Sarnobat
#MeetTheMedalists: All you need to know about Rahi Sarnobat
Aug 22, 2018, 06:00 pm
2 min read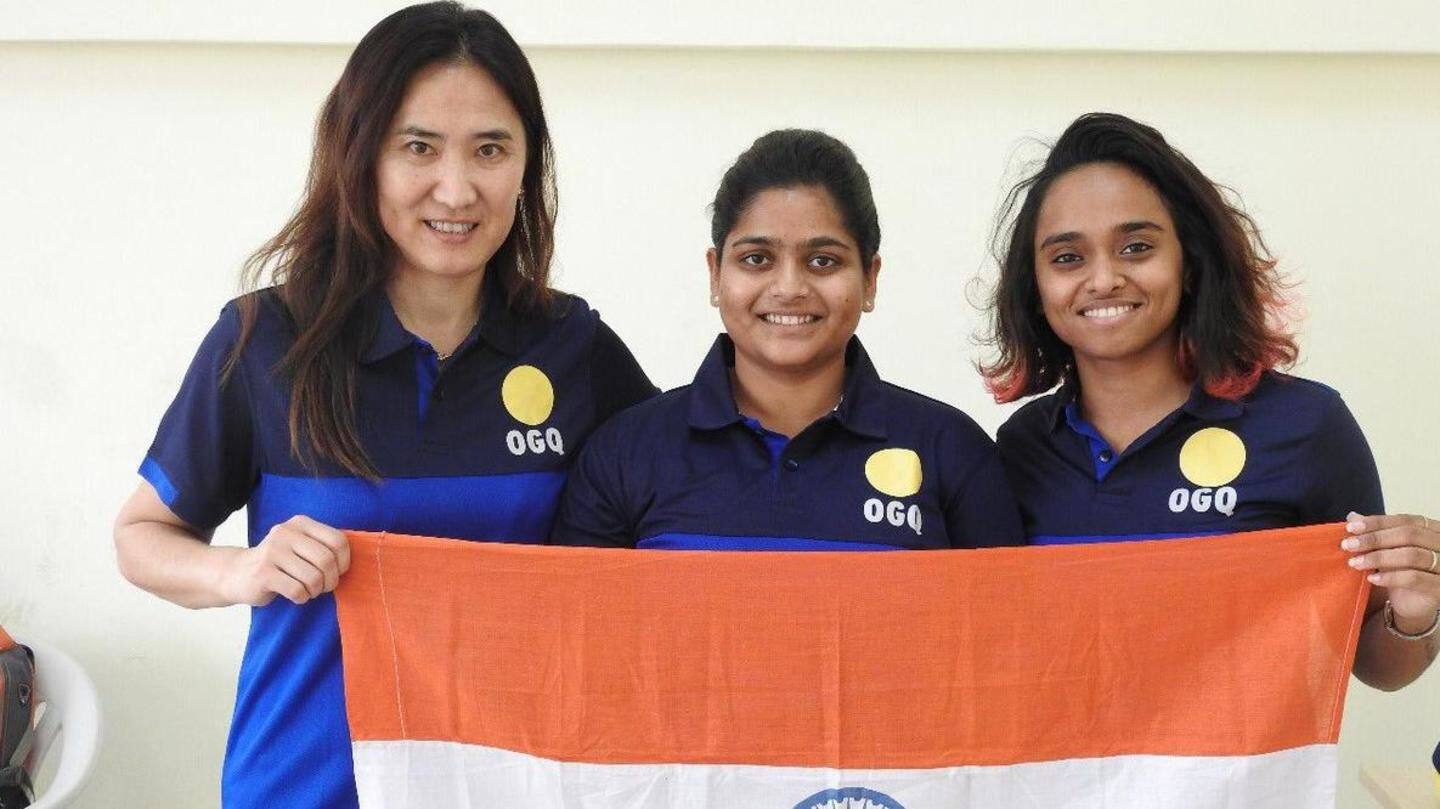 India's 27-year-old women's shooter Rahi Sarnobat clinched the gold medal in 25m air pistol event at the Asian Games 2018, being held in Indonesia. Rahi created a new record as she became the first Indian woman to clinch an individual gold medal in shooting at the Asian Games. Here we look at Rahi's achievements and her profile.
Sarnobat overcomes Yangpaiboon's challenge to rise tall
Sarnobat finished with a score of 34 in the final which saw her force a tie with Thailand's Naphaswan Yangpaiboon. Naphaswan had to settle for a silver medal post a shoot-off. South Korea's Kim Minjung clinched the bronze medal with a total score of 29. This is Sarnobat's best win and the biggest medal of her career.
Rahi gives India their second gold medal in shooting
This was India's second gold medal in shooting this year at the Asian Games. Sachin Chaudhary had earlier won the gold in 10m Air Pistol event. Meanwhile, medal favorite Manu Bhaker finished a disappointing 6th after scoring 16 in the 25m pistol event.
Sarnobat hails from Kolhapur, Maharashtra. She shot a Games record of 34 here in Indonesia. In qualifying, she had 580 points. During the 2012 Olympics, Sarnobat had become the first Indian woman to compete in the 25m pistol event. She had finished 19th in London that year. She had won a bronze medal in the 25m pistol team event in 2014 Asian Games.
Sarnobat's host of medals
Sarnobat won the gold medal at the ISSF World Cup in 2013. She also triumphed after winning the 25m pistol pairs gold medal in 2010 Commonwealth Games. At the 2010 CWG, Sarnobat won her second medal when she bagged a silver in the 25m pistol event. She won 25m pistol gold medal and 25m pistol team bronze medal at the 2014 CWG.