5 instances when WWE wrestlers fought behind the scenes
5 instances when WWE wrestlers fought behind the scenes
Sep 17, 2018, 01:55 pm
3 min read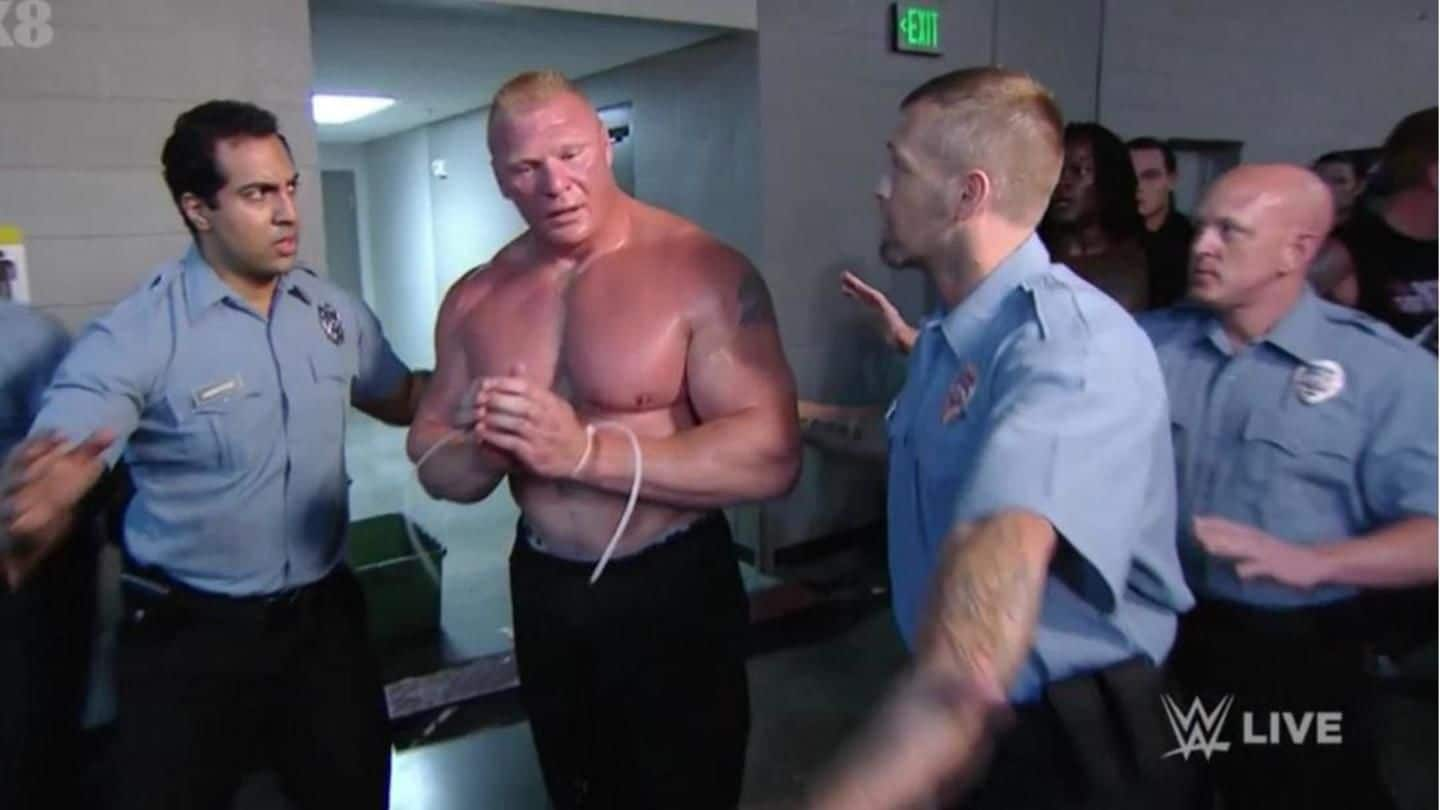 WWE is a scripted affair and the fights we see in the ring are well-rehearsed and their outcomes pre-decided. However, wrestlers are high-functioning people and always on the road. Sometimes, tempers flare up inside the dressing rooms and they get involved in debacles. These quarrels have also resulted in real-life backstage brawls. Here are five such instances.
Chris Jericho and Bill Goldberg had a score to settle
Chris Jericho and Bill Goldberg were wrestling for World Championship Wrestling before it was bought by WWE. Jericho joined WWE in 1999, and when Goldberg came in, he declared that Jericho cannot perform and won't make much money for the company. This angered Jericho and the two got involved in a fight backstage, with reports suggesting that Jericho was instigated by someone else.
HBK's remark regarding Bret Hart did not go down well
Shawn Michaels and Bret Hart have a long history. It is mostly bitter and their real-life and story-line WWE rivalry has become notorious over the years. Once Michaels commented that Hart was enjoying 'Sunny days', referring to the fact that Hart was involved in an extra-marital relationship with WWE star Sunny. This angered Hart and the two came to blows in the locker-room.
The most shocking locker-room fight had the saddest end
Bruiser Brody was a supremely talented wrestler who had a glorious career ahead of him. But a backstage fight resulted in the worst way possible after he was stabbed by Jose Gonzalez while taking a shower. Gonzales later claimed that he was acting in self-defense and was acquitted. This remains one of the darkest backstage stories of wrestling history.
The day when Booker T taught Batista a lesson
Batista turned out to be a main-event wrestler soon after he joined WWE, and this, according to reports, went to his head. Backstage, he was conducting himself arrogantly, claiming that he was superior to everyone. This did not go down well with Booker-T and he decided to teach 'The Animal' a lesson. Booker, reportedly, fought with Batista that day.
Angle and Lesnar got into a real wrestling encounter
When Brock Lesnar came into the WWE, his talent was immediately recognized and it was a given that he would go on to achieve great heights with the company. Once, Angle and Lesnar got involved in a legitimate wrestling match backstage to decide who was the toughest, as Lesnar was about to take the spot himself. Angle, reportedly, won the bout.