#HBKreturns: 5 greatest rivalries of Shawn Michaels
#HBKreturns: 5 greatest rivalries of Shawn Michaels
Oct 10, 2018, 02:29 pm
3 min read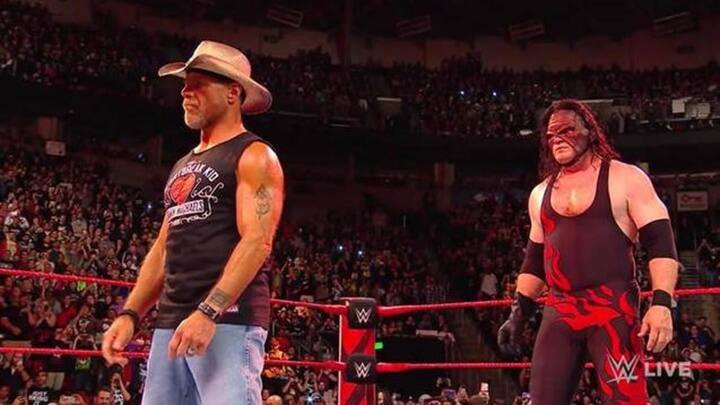 He is the 'Showstopper', the 'Icon', 'The Main Event'. He is the 'Heartbreak Kid', Shawn Michaels. After being attacked by The Undertaker and Kane at Super Showdown, Shawn Michaels came on Raw and promised that Degeneration-X would return to in-ring action to face The Brothers of Destruction at WWE Crown Jewel. Upon the GOAT's return, here is a look at his greatest rivalries.
Marty Jannetty: From friends to foes
Michaels and Marty were tag team partners for six years before Michaels turned on him and kicked him during an interview. This sparked off an intense feud where the two participated in some stunning matches, and Marty was as good as Michaels inside the ring then, later losing himself to addiction. The matches and the history between the two make this rivalry epic.
Chris Jericho: When a veteran and a newcomer clash
Chris Jericho has the same attributes as Shawn Michaels- both are athletic, technically profound, and not wrestlers with huge sizes. When the two clashed, it was a battle between someone who idolized the other during childhood, but now believes he has surpassed his hero. This rivalry saw intense Iron Man and Last Man Standing matches between the two legends.
Triple H: Real-life friends can work together well
Shawn Michaels and Triple H skyrocketed the rating charts for WWE when they began Degeneration-X. Before they could do much more, a 1997 injury saw Michaels being out of action till he returned to action in 2002. Then the two began their main-event rivalry which included some epic matches like the first Elimination Chamber match, and the Three Stages of Hell Street Fight.
The Undertaker: When the legends collide
Shawn Michaels and The Undertaker have probably been the best performers WWE has ever seen. They met in the first Hell in a Cell match in 1997, which Michaels won. He again defeated Taker in a casket match. But the two met a decade later in two consecutive WrestleMania matches which are considered the best wrestling matches of all time.
Bret Hart: Real-life and onstage feud, the best ever rivalry
Shawn Michaels and Bret Hart's rivalry is the greatest feud in professional wrestling and thus is bound to take up the number one spot in this list. They had personal problems as well, and Michaels won his first ever WWE Championship defeating Hart at WrestleMania. Then the Montreal Screwjob happened where Michaels played a part, ending the rivalry in the most bitter way possible.