Novak Djokovic hires stats specialist to reclaim former glory
Novak Djokovic hires stats specialist to reclaim former glory
Dec 15, 2017, 08:56 pm
3 min read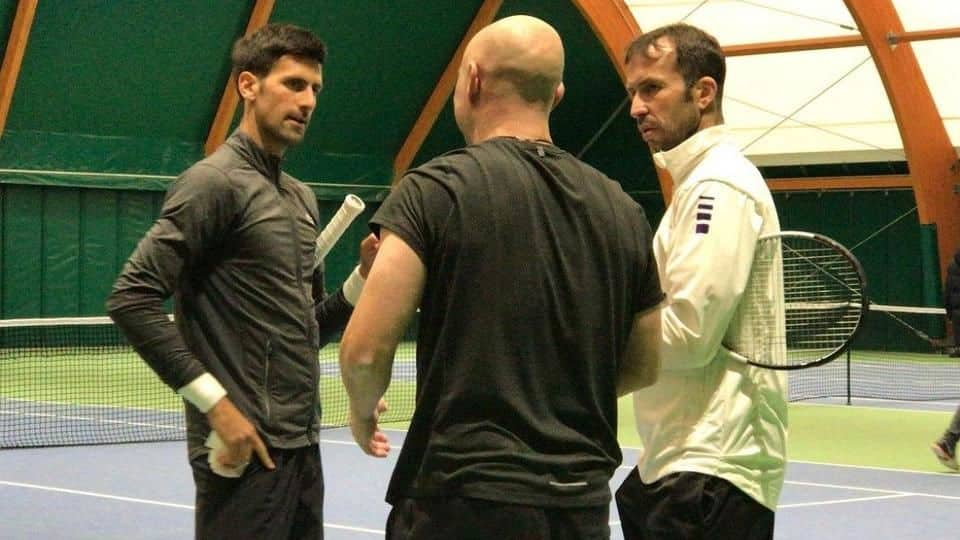 Former world No.1 Novak Djokovic has a new addition to his already illustrious coaching team, Craig O'Shannessy, a stats specialist whose forte is strategic analysis. With Craig's 'Moneyball-style' analysis, Djokovic will look to take on the in-form players like Federer and Nadal who stand in the Serb's way to reclaim the top spot. This is how the new hire could help Novak.
The abrupt loss of form and injuries post-2016 French Open
Novak Djokovic saw a sudden dip in form, since his last Gram Slam victory at the 2016 French Open. Post Roland-Garros in 2016, he went through a third-round Wimbledon loss, first-round exit in Rio Olympics, US Open final loss, and the ATP World Tour Finals defeat. While bad form continued in 2017, prolonged elbow injury forced him to go on hiatus mid-2017.
Djokovic is a 12-time Grand Slam winner: 6 Australian Open, 1 French Open, 3 Wimbledon, and 2 US Open titles. He has the fourth most major titles to his name after Roger Federer (19), Rafael Nadal (16), and Pete Sampras (14), in the Open Era.
Craig's value addition to Novak's team
Craig O'Shannessy previously collaborated with 2017 US Open runner-up Kevin Anderson and famously helped Dustin Brown in upsetting Nadal in the second round of 2015 Wimbledon. He studies various aspects of players like, "Are they (players) gravitating to the best strategy for their game style, build and size? Are they maximising the best strategy against each opponents?"
Djokovic's high-profile team
Djokovic after parting with former coaching team which included the likes of Boris Becker, and Marian Vajda, has brought on Andre Agassi as super coach who will work with him for major tournaments, and recently retired Czech player Radek Stepanek as his head coach.
Craig on Federer and Nadal
Craig who worked on the ATP tour for 20 years believes that Novak can stop the domination of Rafa and Roger. He said "Everyone has got their favourite patterns...Roger is one of the best servers but there are other elements. He still has got to return...still going to miss first serves...Similarly Rafa has got parts of the courts where he's not nearly as comfortable."
Watch out for the renewed Nole!
With a great coaching team on his side which is further augmented by the statistical approach, Novak Djokovic could prove to be as sharp and dangerous on court as ever. No other venue could have been more apt for him to announce Novak's return than his favorite Australian Open where he will target his 7th Melbourne Park title in Jan 2018.