Ranking the best US Open finals to date
Ranking the best US Open finals to date
Sep 07, 2019, 05:26 pm
3 min read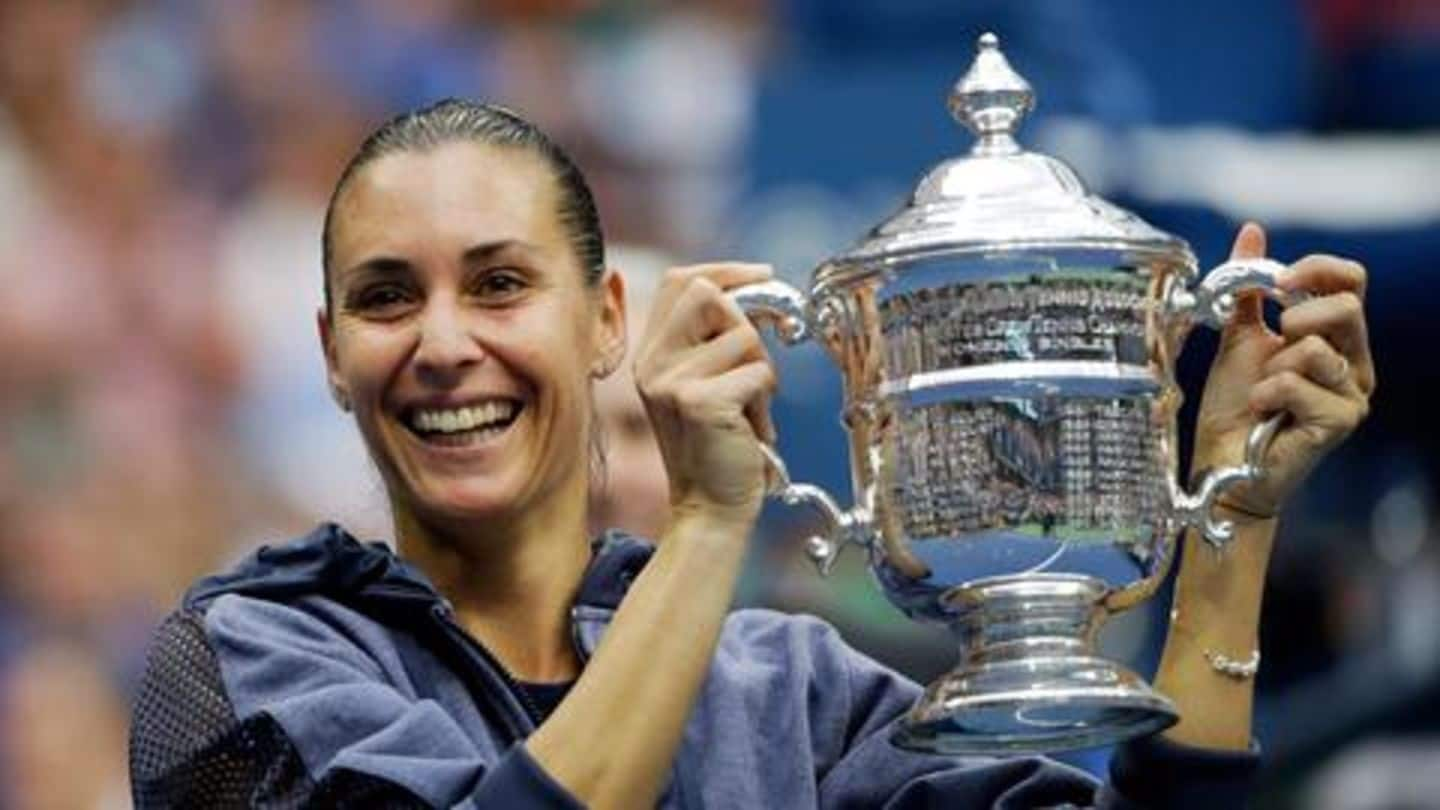 The US Open is one of the oldest and most popular Grand Slams in tennis history. The tournament has seen a number of legendary players being crowned champions. Meanwhile, it has also crowned a number of surprising players as champions. As the tournament prepares to host its 139th finals, we take a look at the best finals in its history to date.
Murray vs Djokovic (2012)
Andy Murray topples Novak Djokovic to win maiden Slam
Andy Murray was playing his fifth Grand Slam final, while he was up against former champion Novak Djokovic. A five-setter clash in 2012 had it all, the longest rally for 55 shots, to the joint longest final in the history of the tournament. Murray showed immense stamina to outplay Djokovic to win his maiden Slam, as he won 7-6 (12-10), 7-5, 2-6, 3-6, 6-2.
Serena vs Azarenka (2012)
Serena Williams stuns Victoria Azarenka
2012 also saw the women tearing it apart, as local favorite Serena Williams was up against Victoria Azarenka. Following an intense opening two sets, 6-2 (Serena) and 2-6 (Azarenka), the latter was up 5-3 in the decider. Nonetheless, Serena was back into the game at the nick of time, as she won four consecutive games to win her first US Open in 13 years.
Steffi Graf keeps her calm against Monica Seles
The women's final in 1995 saw two legends Steffi Graf and Monica Seles battling it out in an intense clash. While Steffi won the opening set 7-6 (8-6) in a hard-fought encounter, she succumbed to a shocking 0-6 loss in the second set. Nonetheless, Graf, known for her sublime composure, maintained it, as she bounced back in style to win the final set 6-3.
Martina Navratilova had a huge edge over Chris Evert prior to 1984 final, as she had beaten her on 12 consecutive occasions. However, she suffered a shock as Evert claimed the opening set 6-4. Nonetheless, Navratilova found her way back to avoid two break points and win the second set 6-4, as she kept her calm to win the decider 6-4 as well.
John McEnroe tames Bjorn Borg to have Wimbledon revenge
Undoubtedly, the greatest final of all time has to be in 1980, where John McEnroe was eyeing his Wimbledon revenge against Bjorn Borg at the US Open. While he calmly won the opening two sets 7-6, 6-1, Borg struck back in the next two, as the former trailed 6-7, 5-7. Nonetheless, McEnroe maintained his calm to win the final set 6-4.