Fernando Alonso hints at F1 exit
Fernando Alonso hints at F1 exit
May 12, 2018, 10:57 am
2 min read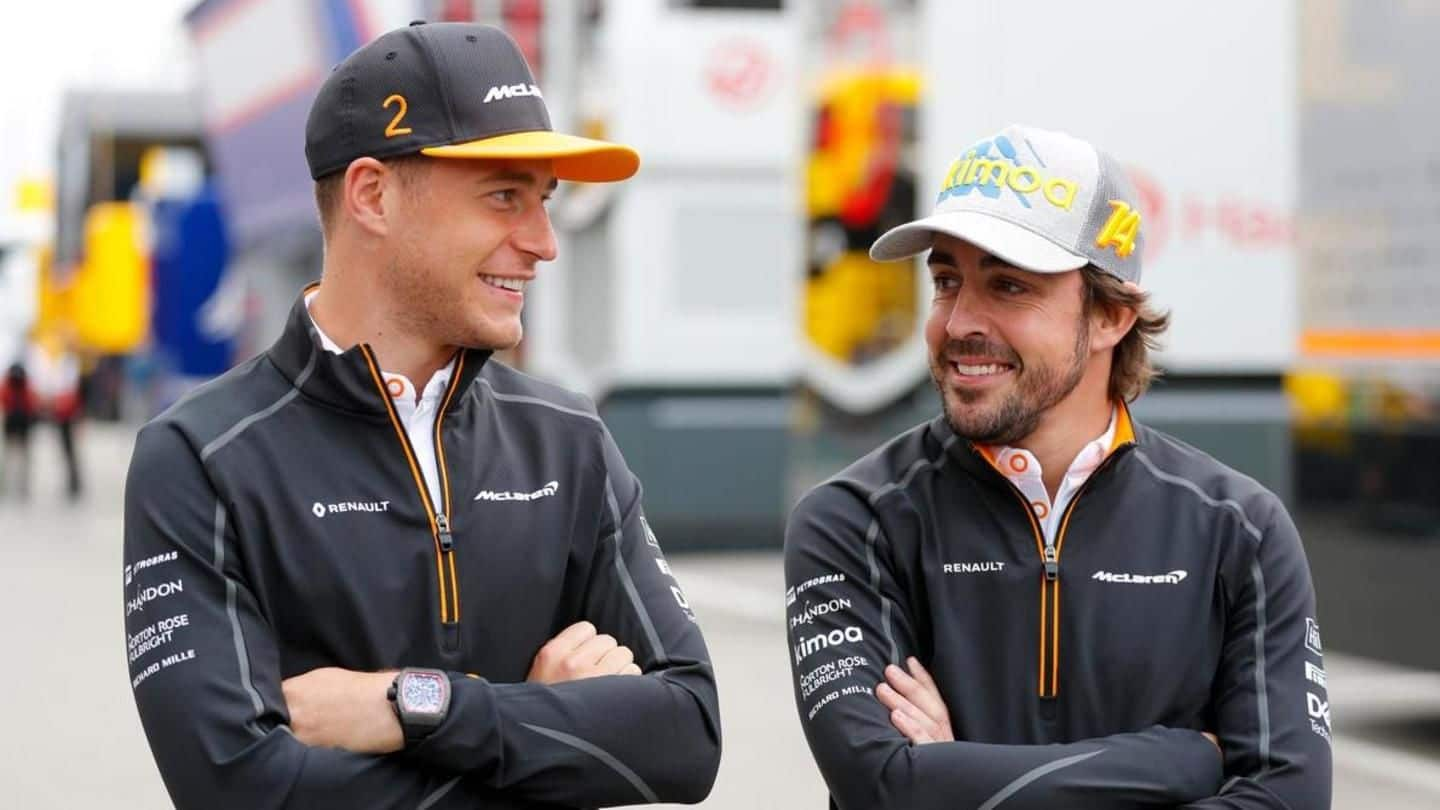 Two-time champion Fernando Alonso has hinted that he may quit Formula One at the end of the season. The statement comes ahead of the Spanish Grand Prix, which is scheduled to take place this weekend. Not seeing his Formula One career moving in the right direction, the former Ferrari driver could make a decision soon. Here we look at the Spaniard's profile.
Alonso: A champion on the circuit
The veteran Spanish driver has always been a powerhouse on the race circuit. Alonso has 97 podium finishes which highlight the dominance he has enjoyed in F1. The two-time world champion with Renault, Alonso has bagged 31 races as the winner. He has collected a total points of 1877. He has raced for the likes of Renault, Mercedes, Ferrari and McLaren.
Days with Renault made him a star
Alonso spent four seasons with Renault and that were his best days as a driver. 2005 and 2006 saw him reach his prime as he bagged successive World Championship titles. He ended Michael Schumacher's 5-year dominance. In both 2005 and 2006, he sealed the title in the Brazilian GP. He became the youngest double champion in the history of Formula One.
2007 to 2009 Alonso disappeared
In these three years, a move to McLaren did not turn out well and then a subsequent return to Renault was a disastrous one. Alonso fell back in the standings to a lowly ninth in 2009 with Renault.
At Ferrari he lost out to world champion Vettel
He moved to Ferrari in 2010 and won five races that year and announced a new rivalry with Red Bull's Sebastian Vettel. He finished second that season, four points behind Vettel. Sebastian's dominance in those years saw him pip Alonso thrice in five years. In 2014, he finished a disappointing sixth and he left the car to join McLaren-Honda.
The finish with McLaren didn't go as panned
In the last four years, he has had a torrid time. He hasn't managed to get a podium finish since 2015. McLaren parted ways with Honda after last season due to continuous engine problems. This term he has earned top 10 finishes in every race.