AFC Asian Cup 2019: India crash out; Constantine resigns
AFC Asian Cup 2019: India crash out; Constantine resigns
Jan 15, 2019, 12:11 pm
2 min read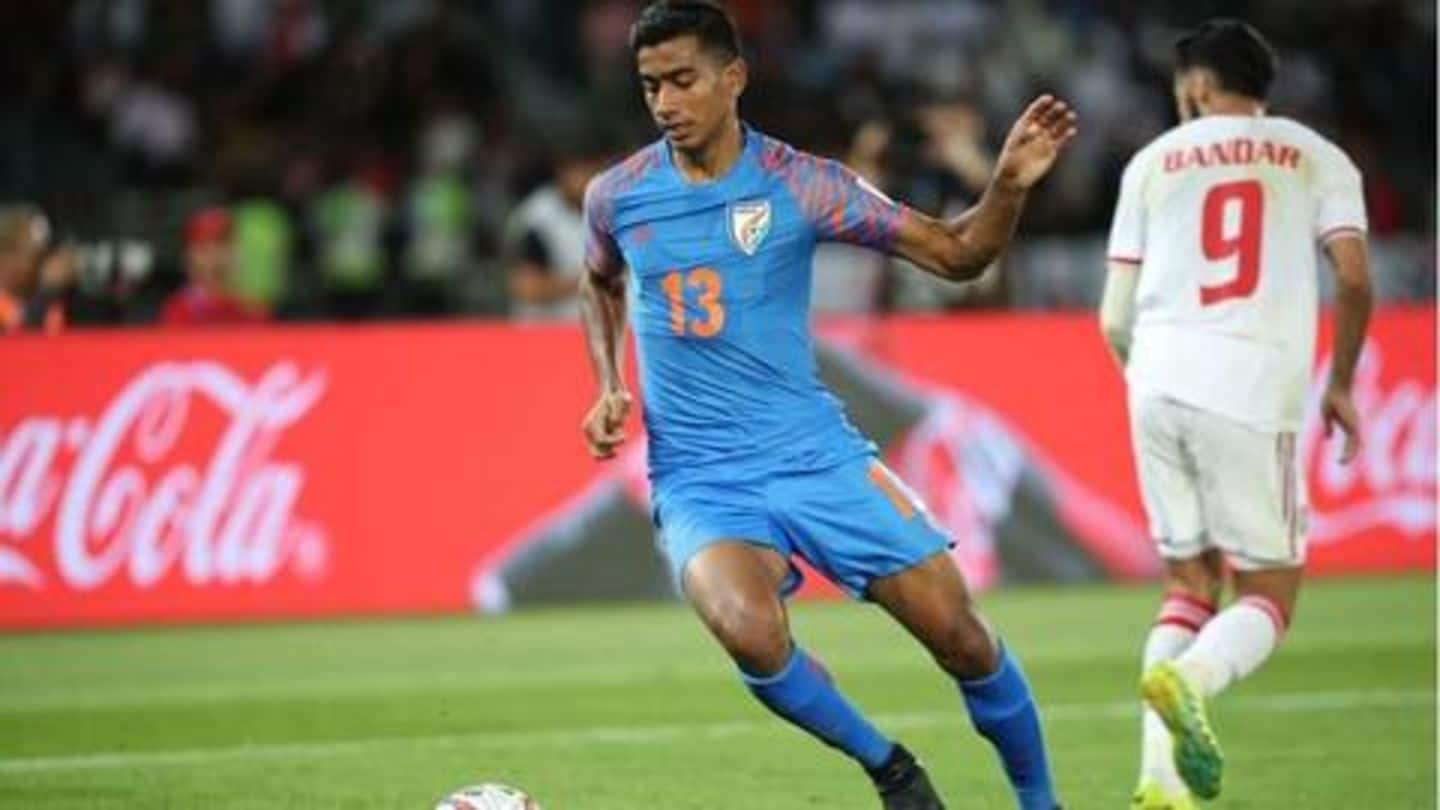 After starting their AFC Asian Cup 2019 campaign in spectacular fashion, India have strayed from the path of success and their loss at the hands of Bahrain has seen them ousted from the tournament. Though the Blue Tigers managed to hold their opponents at bay for long, one defensive error resulted in their demise. Here's our detailed match report.
India succumbed under Bahrain's attack; Halder's error became their undoing
India, in general, were trying to soak up Bahrain's pressure during the game instead of attacking and looking for chances to score. This proved to be India's bane, as, if you continue to defend and not attack, one slight error can see you trailing. Bahrain even hit the crossbar once, before Pronay Halder's defensive error resulted in a stoppage time penalty. The Bahrainis scored.
Bahrain managed to dominate the game throughout
Bahrain were clearly the superior side and started the match on the front foot. It was only near the half-hour mark that India managed to put up their most convincing attack. India squandered most of their scoring opportunities, and this poor form tormented them throughout the match. Bahrain's plan, it can be presumed, was to tire India and then looking for goal-scoring chances.
Why playing on the counter was not the right approach
India shouldn't have played on the counter against Bahrain, as the Bahrainis were a physically superior force to Stephen Constantine's men. This strategy did not work against UAE as well because of the same reason. It can be possible that India presumed UAE would manage to beat Thailand, and thus were mostly looking for a draw - a strategy which ultimately helped Bahrain qualify.
How India should look at this defeat and progress
While India had a clear chance of qualifying, this defeat should certainly be taken as a lesson to learn and build on. The lapses which India faced while playing against top Asian sides should be carefully analyzed and corrected in future tactics and team selection. What India should now try is to maintain consistency and manage to qualify in every Asian Cup henceforth.
Coach Stephen Constantine resigned shortly after the match
However, India's woes will be compounded by the fact that coach Stephen Constantine announced his resignation about an hour after India's loss and consequent exit from the tournament. It remains to be seen who is appointed as a replacement.