Happy birthday Zlatan: Here's a look at his incredible journey
Happy birthday Zlatan: Here's a look at his incredible journey
Oct 03, 2018, 05:17 pm
2 min read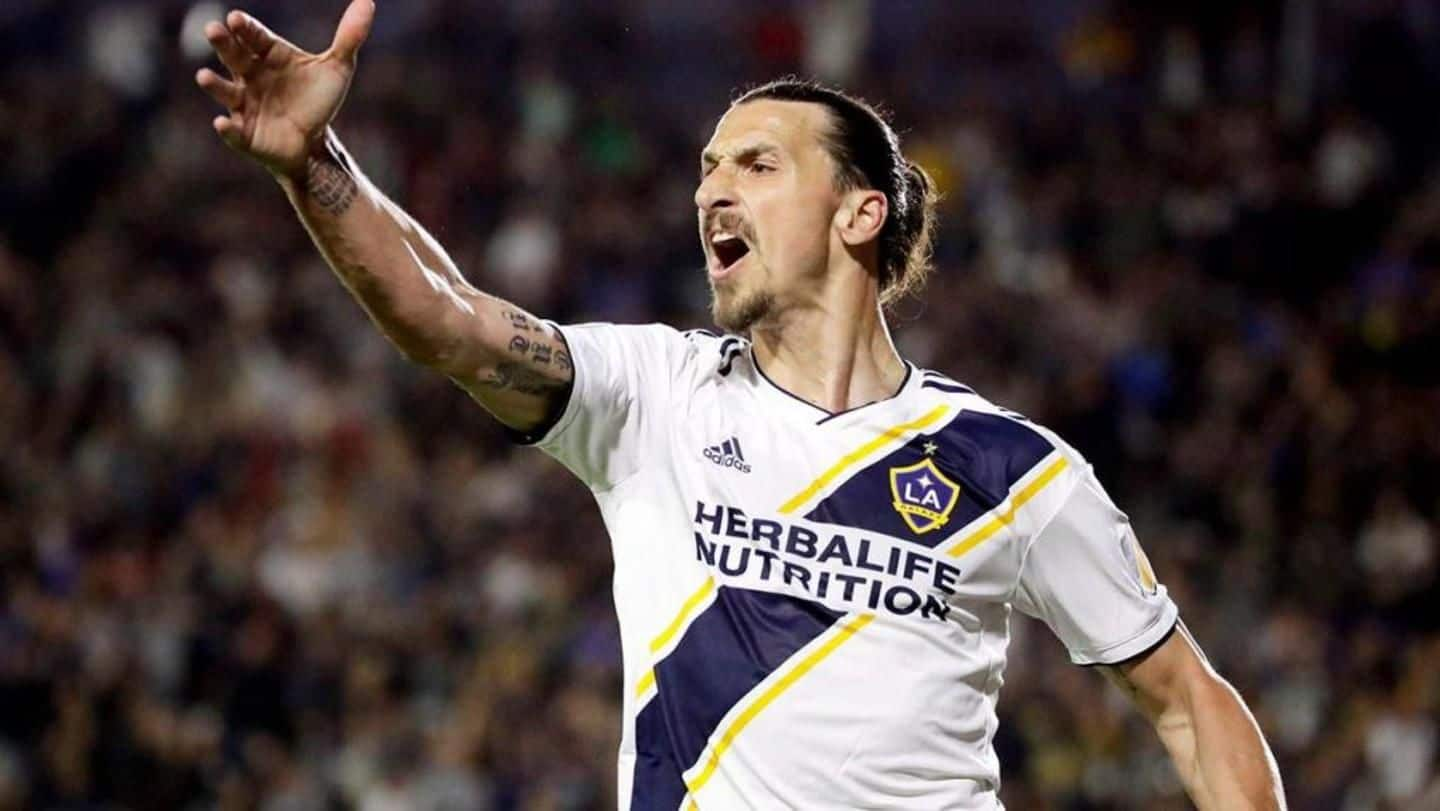 One of the biggest superstars of modern football, Zlatan Ibrahimovic, turned 37 today. A goal-machine, Zlatan is a unique character in the world of football. He has won trophies wherever he went, and boy did he change clubs! Glory followed this man throughout his career, and here we present to you an overview of his incredible journey.
Only third active player to have 500+ career goals
Except for Lionel Messi and Cristiano Ronaldo, no other active player had 500 career goals to his name until last month, when Zlatan joined this elite category with a brilliant strike for LA Galaxy.
Ruler of the world: Zlatan scored wherever he went
No other world-class player has changed clubs as often as Zlatan. From Ajax, Juventus, Inter Milan, Barcelona, PSG, United to now LA Galaxy- Zlatan has shown he is the boss. He is one of the most decorated footballers, as well, with 33 trophies to his name. His 500th goal came in the most Zlatan-esque way possible- with a roundhouse kick.
When and how the goals came for Zlatan
Zlatan started at Malmo (18 goals) and then moved to Ajax (48 goals). Then came Juventus (26 goals), Inter Milan (66), Barcelona (22) and AC Milan (56), and he also netted in 156 times for PSG. Moving to United, he scored 29 and with LA he has scored 21 times. Zlatan has been prolific wherever he went, and has still not lost his touch.
The career achievements of Zlatan Ibrahimovic
Zlatan has won silverware wherever he went in his career. He lifted 2 Eredivisie titles with Ajax, 3 Serie A titles with Inter and one with AC Milan, one Spanish league with Barcelona and four Ligue 1 titles with PSG. He also won the Europa League with Manchester United, Coupe de France, Spanish Super Cup, and Italian Super Cup among others.
Records held by the Swedish legend
Zlatan is the only player to participate in the Champions League with seven different teams. Zlatan and Ronaldinho are the only ones to score in El Clasico, Derby della Madonnina (AC Milan vs Inter Milan), and Le Classique (PSG vs Marseilles). He is the only player in Barcelona's history to score in his first five league matches. Zlatan also netted in EPL's 2,5000th goal.