I was surrounded by match-fixers, says Shoaib Akhtar about teammates
I was surrounded by match-fixers, says Shoaib Akhtar about teammates
Nov 02, 2019, 04:44 pm
3 min read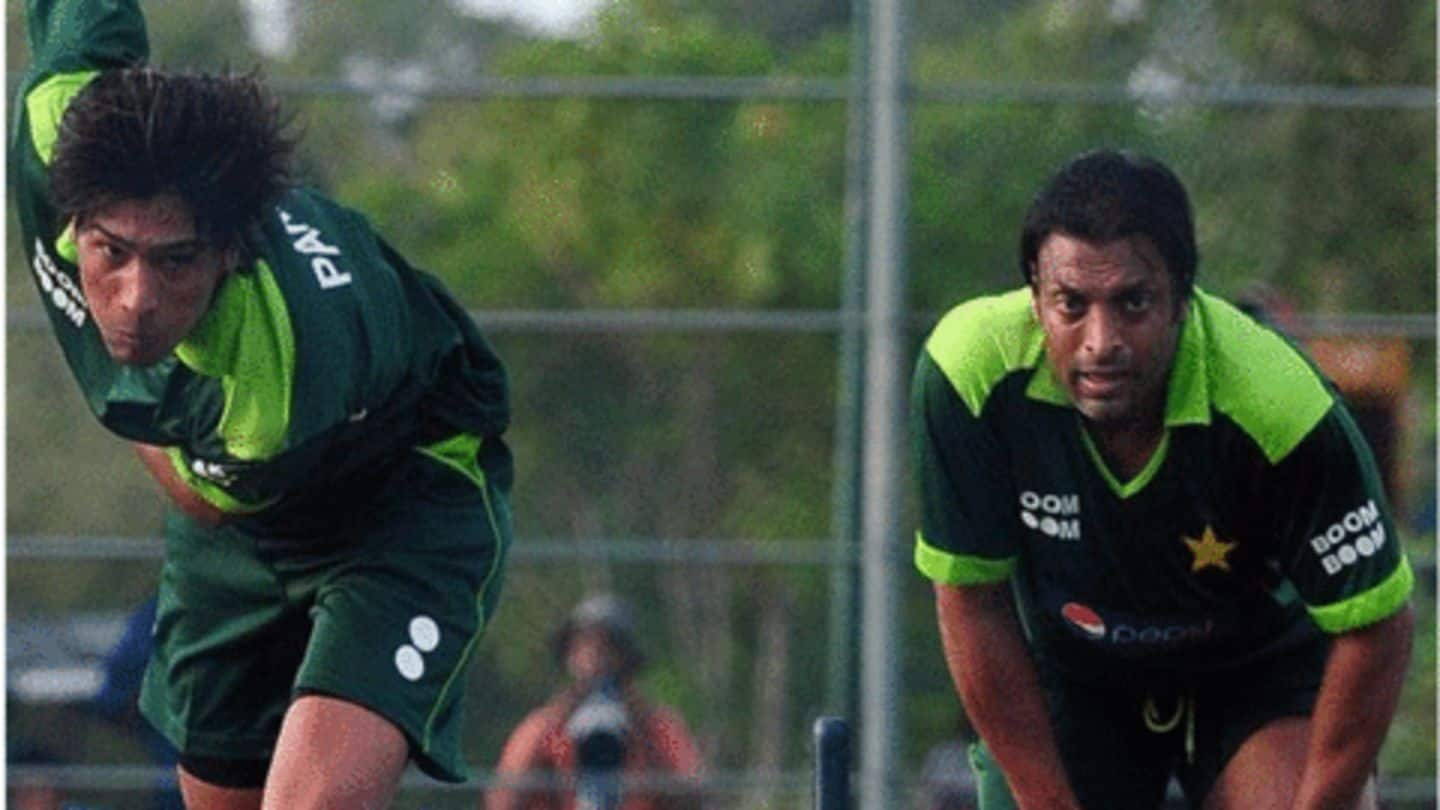 Former Pakistan speedster Shoaib Akhtar recently accused his teammates of match-fixing on a talk show. The legendary bowler said, during his days, he played against the opposition as well as his own teammates. Pakistan cricket was rocked when Mohammad Amir was banned for five years by the ICC in 2011 along with Mohammad Asif and Salman Butt for match-fixing. Here is what Akhtar said.
What happened during the 2011 spot-fixing scandal?
The 2011 scandal came to light during the Lord's Test between England and Pakistan. News of the World, a British tabloid, had run a sting operation which exposed bookie Mazhar Majeed, claiming to have given money to Pakistani players for bowling deliberate no-balls. Butt, Amir and Asif were all convicted of taking bribes after a London court found the three guilty.
There was so much match-fixing, says Akhtar
Speaking on the show 'Rewind With Samina Peerzada', Akhtar said he was surrounded by match-fixers. "I was always of the belief that I can never cheat Pakistan, no match-fixing. I was surrounded by match-fixers. I was playing against 21 people (sic) -- 11 theirs and 10 ours. Who knows who was the match-fixer. There was so much match-fixing," claimed Akhtar.
I was so upset that I punched the wall: Akhtar
Akhtar said he was heartbroken after Amir and Asif were caught. "I tried to make Amir and Asif understand. What a waste of talent. When I heard about this, I was so upset that I punched the wall. Pakistan's two top bowlers, smart, intelligent and the two perfect fast bowlers were wasted. They sold themselves for a little money," said the right-arm pacer.
Amir returned for Pakistan, Butt and Asif were ignored
Out of the three players, Amir made a return to cricket after serving a four-year ban. On March 13, 2015, Amir returned to play domestic cricket. He returned to the national team during the tour of New Zealand in 2016. Butt and Asif saw their respective bans come to an end on September 1, 2015. However, they never featured for Pakistan again.
Razzaq had made these revelations in June 2019
Earlier in June 2019, former Pakistan all-rounder Abdul Razzaq had said that Amir accepted to spot-fixing only after being slapped by then ODI skipper Shahid Afridi. He also blamed the Pakistan Cricket Board for spoiling the image of Pakistan cricket, across the globe. Razzaq had also claimed that opening batsman Butt was involved in match-fixing much before the infamous incident at Lord's.
Amir has established himself as leading bowler
Amir has gone on to make a name for himself in the last couple of years. He has established himself as a leading pacer. However, he retired from the longest format at the age of 27 in July 2019. Prior to that, he featured for Pakistan in the ICC World Cup 2019 in England and Wales. Amir had picked up 17 scalps for Pakistan.
Shakib was banned recently for failing to report approaches
Meanwhile, the ghost of match-fixing is still haunting cricketers. Recently, the ICC banned Bangladesh cricket team captain Shakib Al Hasan from all cricket for two years with one year of that suspended. This came to light after he accepted three charges of breaching the ICC Anti-Corruption Code. Shakib failed to report approaches from bookies on numerous occasions.