#GamingBytes: PUBG Mobile Club Regional Finals being organized in Delhi
#GamingBytes: PUBG Mobile Club Regional Finals being organized in Delhi
Written by
Siddharth Tyagi
Jun 06, 2019, 07:43 pm
2 min read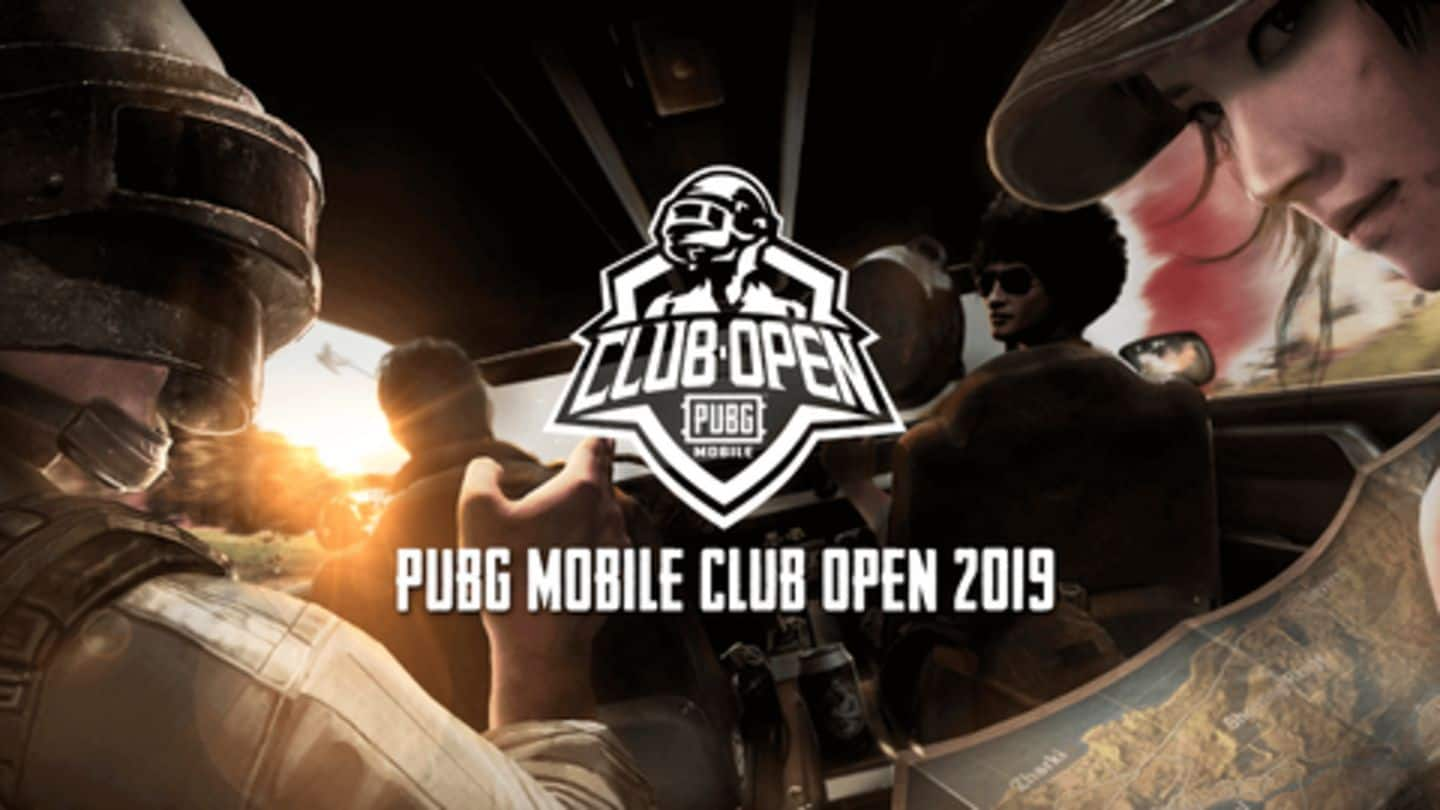 The regional championship of PUBG Mobile Club Open 2019 is being held globally for the last two weeks. The competition has now reached its business end with the Indian regional finals to be held on June 14-15 in Delhi. The top 16 teams will take on each other and it will be broadcast on YouTube channels of PUBG. Here's all the information we have.
Regional finals in Delhi, Global finals in Berlin
Winners of the regional stage will move on to the global stage of PUBG Mobile Club which will be held in Berlin, Germany in July. Coming to the current rankings, The Brawlers are leading the semi-finals with Team Insidious and Hydra in tow. Notably, the group stage had Team Insidious, Hydra, and TeamInd in the top three positions. INSCartOonZz has the most (40) kills.
This is not the first time for competitions like this
The first competition like this was organized in 2018. It was named PUBG Mobile Campus Championship. PUBG was so popular even back then that more than 2,00,000 Indian users registered to win an impressive prize amount of Rs. 50 lakh. Its 2019 edition saw over 5,75,000 players participating in around 4,00,000 games and was won by SOUL (ranked #4 in the current championship).
The competition might bring some respite to PUBG
The last few months haven't been very good for the game in India. It was banned in Gujarat, people were arrested for playing it, there were numerous protests and various articles were written in favor of outlawing the game. It was completely banned for CRPF troops because the soldiers couldn't focus on anything else. Maybe the ongoing championship will bring some respite to PUBG.
PUBG Mobile is releasing a host of features
In another development, PUBG Mobile update 0.13.0 will soon release globally as it will change various features of the game including the zombie mode and add new features like Team Deathmatch as well. It is already available in beta and the people who have played it have given favorable feedback. You can read about the upcoming features here.