Everything you need to know about La Liga 2018/19
Everything you need to know about La Liga 2018/19
Aug 17, 2018, 01:25 pm
2 min read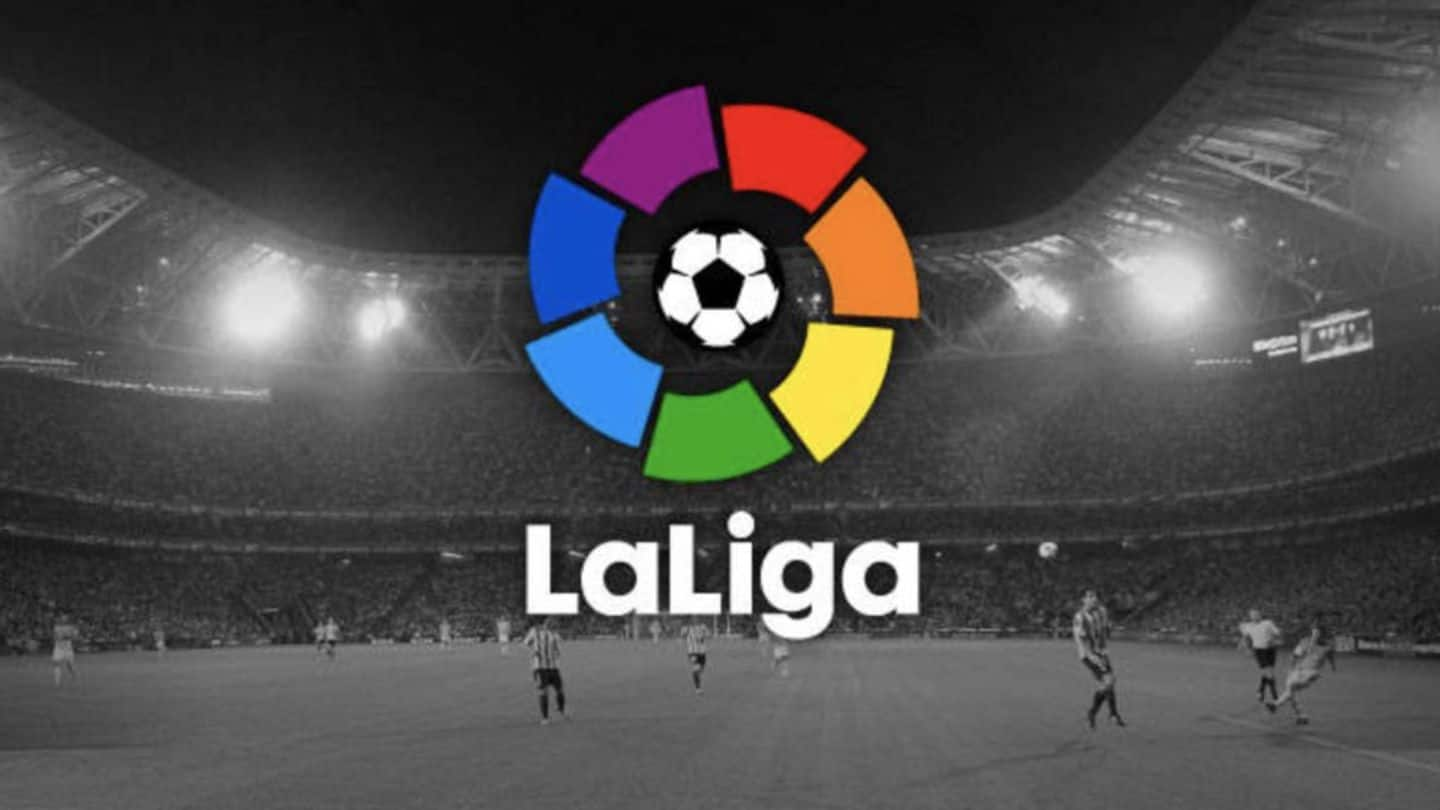 Spain's top-flight football league is set to begin from tonight and fans cannot wait to see their favorite teams and stars in action. All eyes will be on Lionel Messi as he tries to forget his World Cup campaign and comes back to enthral the world with his genius. Real Madrid will be playing without Cristiano Ronaldo in almost a decade. Here's more.
La Liga introducing VAR for the first time
2018/19 La Liga will see the use of the Video Assistant Referee (VAR) for the first time in the league's history. After using the technology at the 2018 World Cup, there are no more qualms about implementing the same everywhere else. Other major leagues like the French Ligue 1, Bundesliga and the Italian Serie A will also be using the technology.
The fixtures for which fans will be excited
When it comes to Spain, undoubtedly, the El Clasico is the match which most fans look forward to. The two giants, Real Madrid and Barcelona will clash on October 28 and March 3 2019. The Madrid derby will be held on September 30 and February 2. Barcelona will lock horns with the Rojiblancos on November 25 and April 7 next year.
Players to watch out for this season
Asensio may start shining this season as he is sure to get more playing time at Real. Gareth Bale will be eager to establish himself as a dependable goal-scorer for Madrid and we might see him at his absolute best. Coutinho and Dembele might weave magic as the upcoming stars of Barcelona. Rodrigo Moreno of Valencia will be another player to watch out for.
Big entries and exits this season
After being enthralled by two greats of the game, Cristiano Ronaldo and Andres Iniesta, Spain will not see them in action in more than a decade. Arturo Vidal, after having played successfully at Bayern Munich, has joined the Blaugrana and he will be someone to look forward to. The youngster Rodri, who has joined Atletico from Villarreal is another promising talent.
When and where to tune in for the matches?
Fans, in the Indian sub-continent, will be able to watch the matches live on Facebook. The first match of this season, Girona vs Real Valladolid will kick off from 11:45 PM tonight.