#GamingBytes: List of all weapons in PUBG Mobile's Zombie mode
Last updated on
Feb 24, 2019, 02:17 pm
PUBG Mobile has brought a massive change to the battlegrounds with the addition of Survive Till Dawn or Zombie mode, which is a result of a crossover between Resident Evil 2 and PUBG. However, the undead are not the only new things in the Battle Royale, as the mode has also introduced several different weapons. Here's the list of all weapons in Zombie mode.
The weapons discussed are in addition to the existing weapons
Players, please remember that the weapons being mentioned here have been newly added to the game for the Survive Till Dawn. They are in addition to the existing weapons that players could access during the PUBG Mobile Battle Royale.
Zombie Grenade: Time for some fun undead action
The Zombie Grenade is a fun weapon that can be a boon for you and a bane for your opponents. On using this grenade, it spawns zombies. Thus it can be used effectively to keep your opponents distracted so you can kill them. However, make sure to throw the grenade correctly, or you might end up dealing with the zombies whom you have unleashed.
M134 Minigun: A mean machine to kill the undead
The M134 Minigun is an absolute beast, despite being a rare item. It uses 7.62mm ammo and takes 0.8 seconds to begin firing. It can fire 200 rounds in one go, shooting 20 rounds per second. Although movement is restricted when players are carrying this gun and they cannot attach scopes, the Minigun is excellent for shredding massive armies of the undead.
Compact Knife: Stealthy killer when gamers get up close
The Compact Knife is a silent and efficient solution to your killing problems. The knife deals 90 damage to bodies and 225 damage for headshots. However, the speed of the weapon makes it effective only when you have to deal with a couple of zombies. Nonetheless, the weapon spawns quite commonly on the map and is handy during easier encounters with the undead.
Flamethrower: Ashes to ashes, dust to dust in the battleground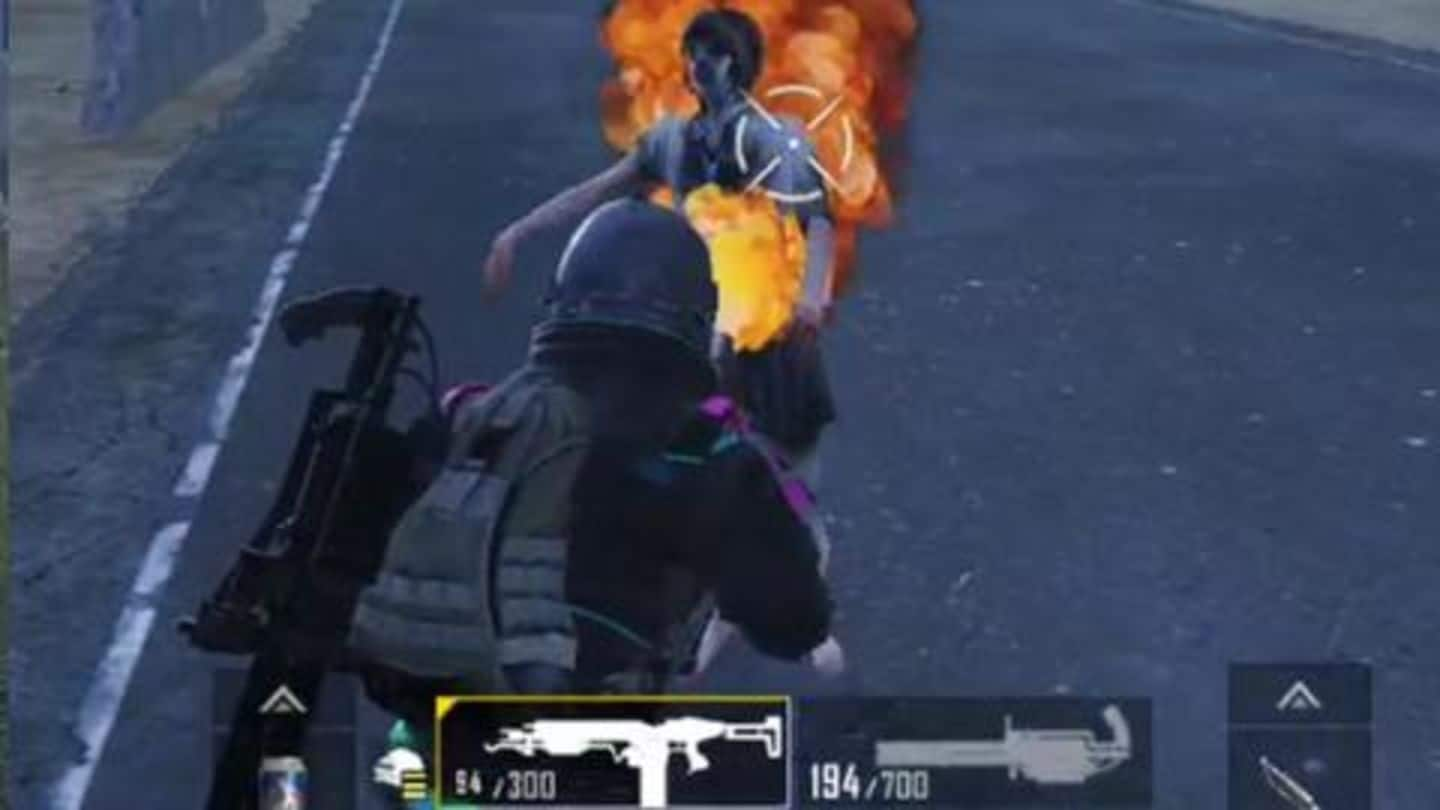 Nothing is better than the flamethrower when it comes to crowd control with zombies. It has a range of 10 meters and targets burn for four seconds after they are hit. It deals around 200 damage to zombies and 45 damage to players, making it a deadly choice. This weapon is effective as it continuously keeps firing, using gas bottles which can be looted.