Posing with people in blackface lands Andres Iniesta in trouble
Posing with people in blackface lands Andres Iniesta in trouble
Jan 07, 2019, 03:38 pm
2 min read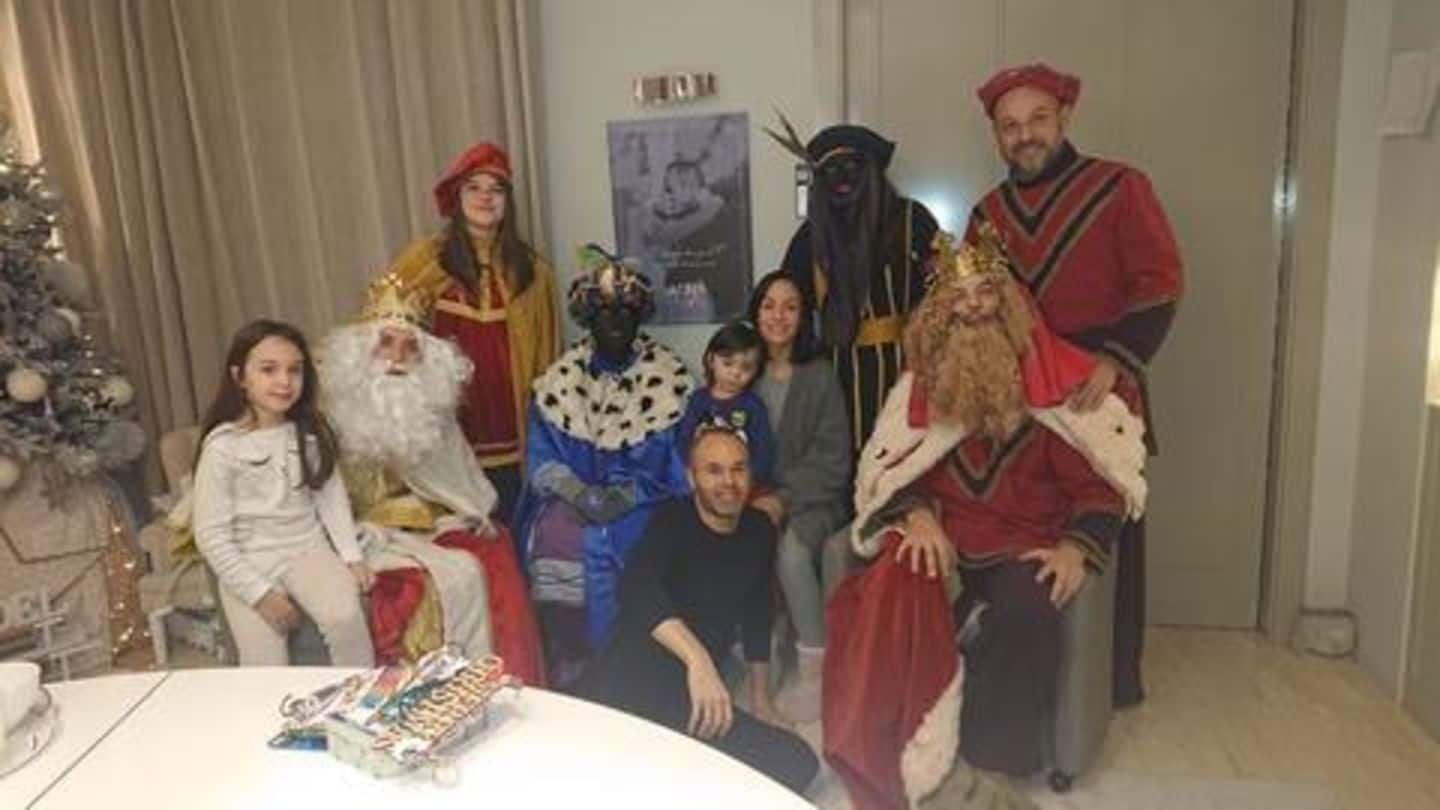 Barcelona and Spain legend Andres Iniesta has been subjected to harsh criticism from all fronts after he was found posing with people in blackface makeup for the Three Kings Day celebration. The acclaimed midfielder has been called out for his apparent apathy, as using blackface makeup has a historical association with racism in Europe and America. Read more on it right here.
Here's Iniesta's controversial tweet
A little on the Three Kings Day
Three Kings Day is celebrated in Christianity as the day when the three Magis visited baby Jesus with gifts, as they knew he was God born on Earth to save humanity from their sins. As the kings came from the east, they are taken to be dark-skinned rulers from Asian countries. This was the reason the people found with Iniesta were seen painted black.
Why is using blackface makeup problematic?
Earlier, when there was no representation of African-American people in media, white actors usually painted their faces black to portray a black character. These characters were usually stereotyped as criminals who robbed, stole from, and murdered decent white people. The 1915 movie The Birth of a Nation is notorious for its use of blackfaced characters depicted as causing harm to white Americans.
Iniesta should have been more careful
Being the icon that he is, it is unbecoming of Iniesta to have posed with people in blackface makeup, considering the history of racism associated with it. During these times, when racism is becoming a huge concern in football, Iniesta should have been more considerate about posting the photo on social media. Stars like him indeed have to lead by example.
The iconic midfielder has been criticized by fans
I cannot believe in 2019 famous people are still doing or are around people doing "blackface" and tweeting it, where are your friends Iniesta?! Didn't anyone say "Andres, I don't think this is the one bro" 🙄🤦🏻‍♂️ https://t.co/KQ3vzWWTPE

— Nick Bright (@NickBrightDJ) January 6, 2019
Griezmann had earlier apologized for posting his blackfaced picture
French footballer Antoine Griezmann was heavily criticized in 2017 when he posted a picture of himself in blackface makeup dressed as a basketball player. While he first tried to say it was a tribute, Griezmann later apologized for the insensitivity shown on his part. David Lammy, a British MP, said, " I can't believe we're out here in 2017 saying don't dress up in blackface."