Here's when Andy Murray is returning to competitive tennis
Here's when Andy Murray is returning to competitive tennis
Jun 05, 2019, 08:50 pm
2 min read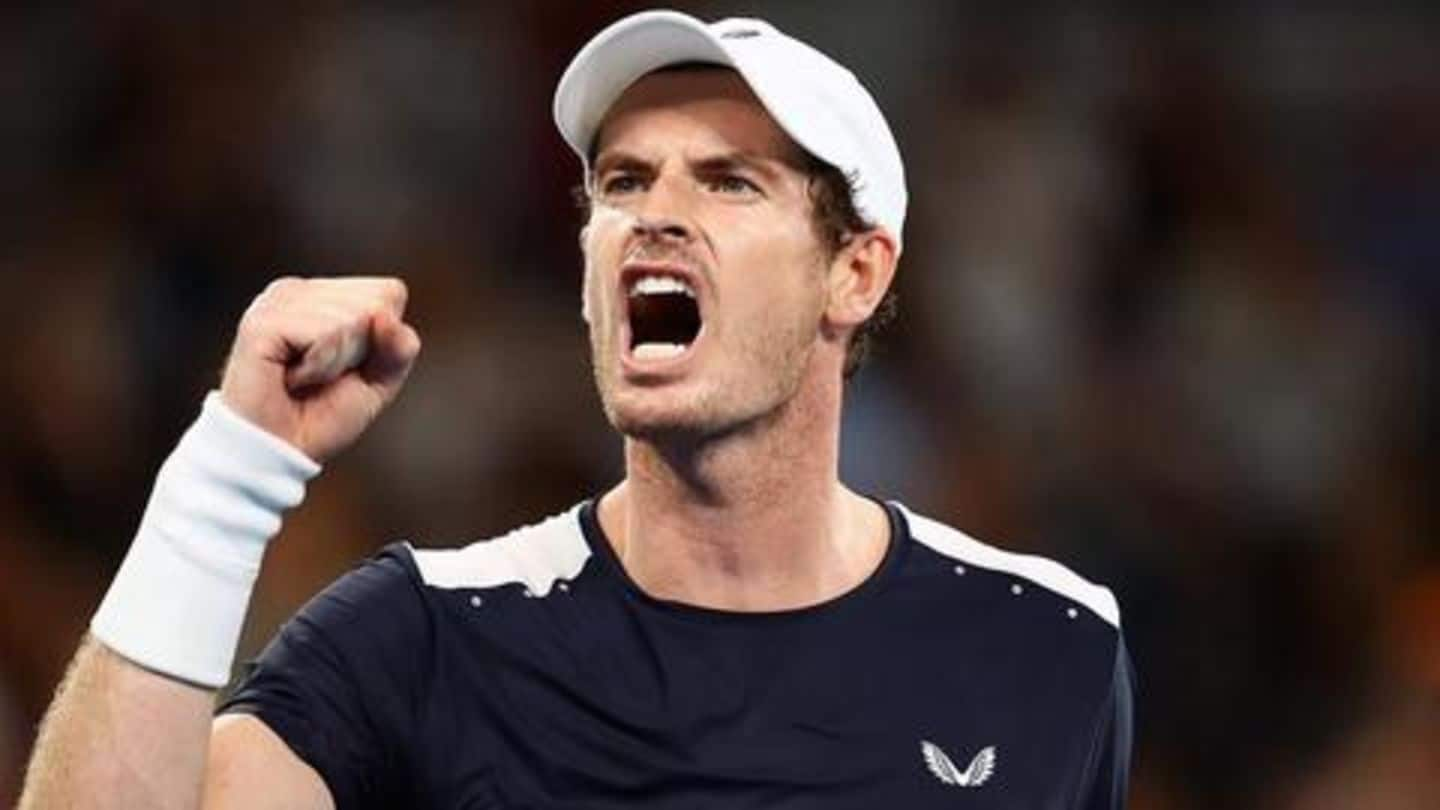 British tennis sensation Andy Murray has confirmed that he would be returning to professional and competitive tennis this month. Murray, who has not played tennis at the highest level since the Australian Open 2019, would mark his on-court return during the grass season this month. However, he would be playing in doubles section, with Spanish partner Feliciano Lopez. Here's more on it.
Murray excited ahead of his return
Murray expressed his delight ahead of his return to the sport. He would play the Queen's Club Championship this month. Having won a record five titles here, he marked it as the best place to return. "It's where I won my first ATP match, my first title in Britain and on grass, and it's been my most successful tournament overall," he said to BBC.
Murray not yet ready for singles return
"I am not yet ready to return to the singles court, but I've been pain-free for a few months now. I've made good progress in training, and this is the next step for me as I try to return to the tour," he further quoted.
Murray's future was doubtful following hip resurfacing surgery
Murray had revealed during the Australian Open that his future could be doubtful, as he was scheduled to undergo the hip resurfacing surgery in February. The surgery involved keeping more of the damaged bone, rather than an entire hip replacement. Although the surgery was successful, there was still some doubts regarding his on-court return.
Murray undergoes successful hip resurfacing surgery
Murray could play doubles at Wimbledon, no singles return date
As of now, Murray would only be focusing on doubles tennis, while he could also play in the same section in the next Grand Slam, Wimbledon. While he has not entirely ruled out a singles return, it is unlikely to happen anytime soon. The Queen's Club Championships gets underway from June 17, and it would be interesting to see if he plays further tournaments.
Murray could target singles return with US Open
Although it completely depends on how comfortable he feels playing singles tennis, if he decides to make a comeback, he can ideally eye a return during the US Open, where he won in 2012. However, the author feels that the three-time Grand Slam champion should try making his return on softer surfaces, like clay or grass, prior to moving to hard courts.