Andy will give 'heart and soul' into comeback: Judy Murray
Andy will give 'heart and soul' into comeback: Judy Murray
Mar 05, 2019, 08:16 pm
3 min read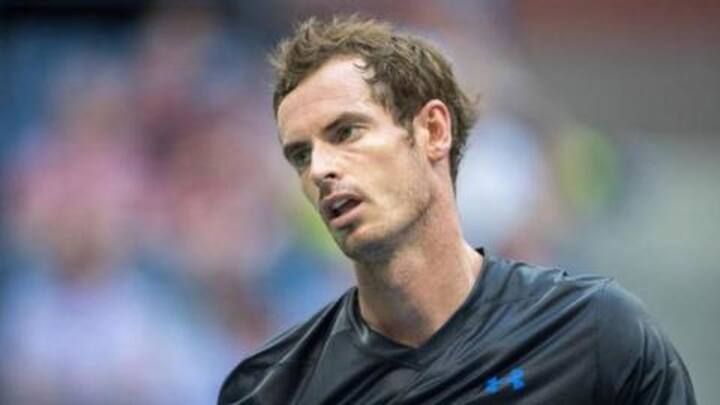 Andy Murray's mother Judy recently said that the Scot will "put his heart and soul" into making a comeback to professional tennis. The three-time Grand Slam winner underwent potential career-ending hip resurfacing surgery in January 2019. Prior to that, he had expressed his desire to participate in Wimbledon 2019, but added that the Australian Open 2019 could be his final tournament.
What had Andy Murray claimed earlier?
"I'm not sure I'm able to play through the pain for another four or five months. I want to get to Wimbledon and stop but I'm not certain I can do that," Murray had said after his first round exit in the Australian Open.
Andy is doing pretty well, says his mother
Murray underwent an operation to "improve his quality of life". When asked how Andy was recovering, his mother Judy Murray told Sky Sports: "He is doing pretty well. It is not that long since he had the operation and time will tell. Nobody knows how he is going to recover in the longer term. He is in a good place mentally."
Judy keeps her fingers crossed in relation to Murray's comeback
"But I tell you, if anybody can do it he can because he will put his heart and soul into it like he does with everything. So fingers crossed," added Judy.
Tearful Andy Murray was struggling for a long time
Murray delivered a remarkable performance in a five-set defeat against Roberto Bautista in the first round of the Australian Open 2019. The former world number one was in tears during his emotional pre-tournament news conference. Murray had said, "I'm not feeling good, I've been struggling for a long time. I've been in a lot of pain for about 20 months."
Hip injury took a toll on Murray
Murray had earlier undergone a surgery on his right hip last year. Since then, he managed to play just 14 matches after making a return in June. He had to withdraw from the China Open in September. Murray played just three matches in 2019. The Scot will hope to follow in the footsteps of Bob Bryan, who made a return following a similar surgery.
Some of Murray's special records
Murray has the record of appearing in all four Grand Slam finals in his career alongside Federer and Ivan Lendl. He has the distinguished record of winning the Olympic singles gold medal and the US Open in the same calendar year. He won his two Olympic gold medals on two different surfaces (grass and hard). In 2016, he reached three Grand Slam finals.
A legend in the toughest era
Andy Murray has been competing in the same era with three GOATS.

–– 3x Grand Slams
–– 2x Olympic gold medals
–– ATP Finals
–– 2016 world No.1
–– 14x Masters 1000 titles
–– 8x Grand Slam finals
–– 45 total ATP titles

Legend 🏆 pic.twitter.com/wx9CxGqOWW

— #AusOpen (@AustralianOpen) January 11, 2019