ATP Finals: Ranking the ones with most successful title defenses
ATP Finals: Ranking the ones with most successful title defenses
Nov 13, 2019, 06:12 pm
2 min read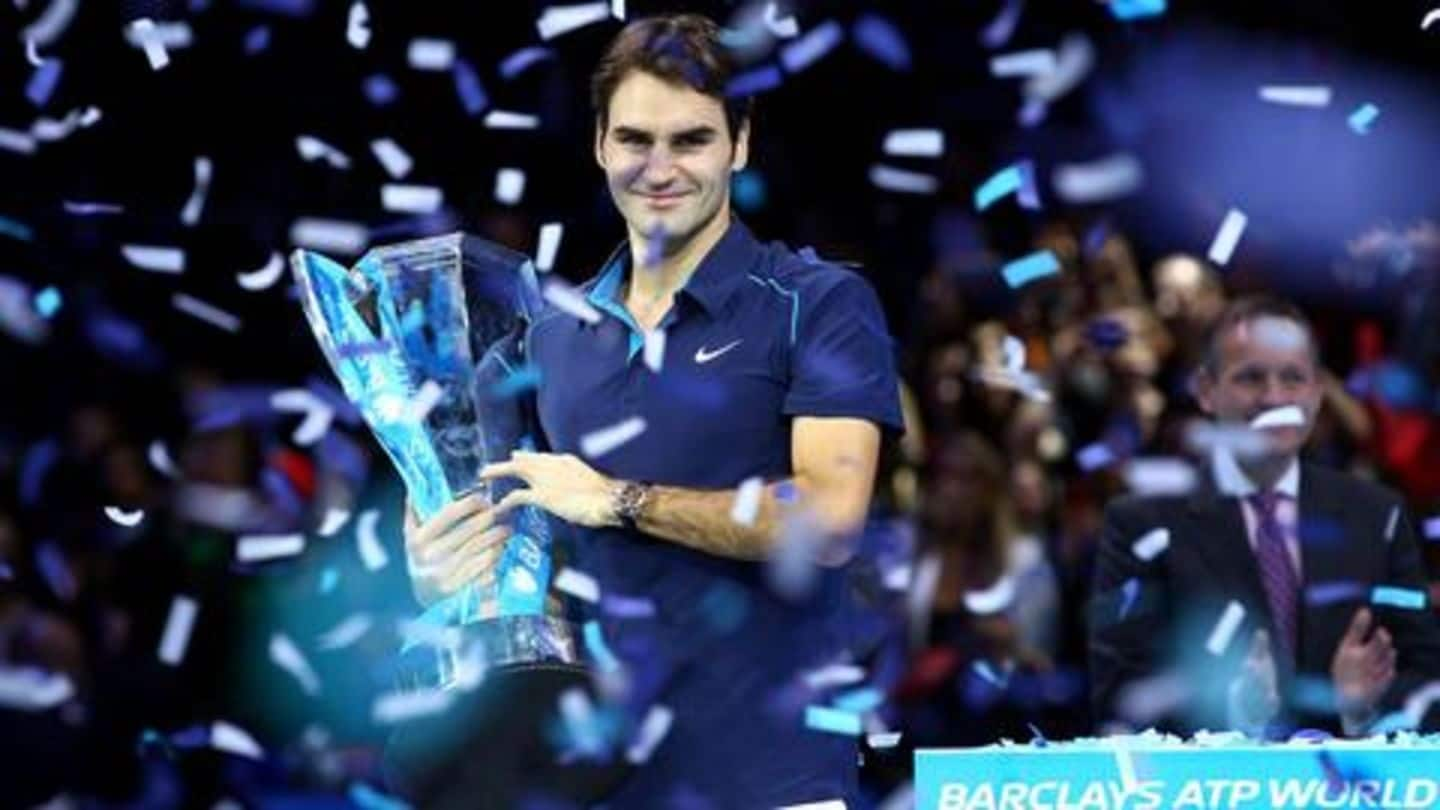 The most prestigious ATP tournament, the ATP Finals, is on, as defending champion Alexander Zverev of Germany looks to create history by becoming the first German to successfully defend the title. Speaking of title defenses, only eight players have managed to do it so far, as we rank the ones with the most successful title defenses.
The most successful American in the tournament
A total of five Americans have won the tournament. However, Pete Sampras has been the most successful one, winning it on five occasions. Meanwhile, he successfully defended the title in 1997. While he entered the tournament as world number one, he suffered the only loss, against Carlos Moyá. Nonetheless, a straight-set win over Yevgeny Kafelnikov in the final helped him win his fourth title.
The greatest Romanian of all-time
Next up is probably the greatest Romanian of all-time, Ilie Năstase. He won the tournament on four occasions, and successfully defended it twice. His opening defense was in 1972, where he was unbeaten and won the final in a five-setter against Stan Smith. In 1973, he suffered a loss against Tom Gorman, but won the final against Tom Okker in a four-setter.
The only Czechoslovakian among the greatest
Joining the list of greats is the only Czechoslovakian, Ivan Lendl, who has won it on five occasions, besides successfully defending it thrice. His first defense was in 1982 when he beat John McEnroe in the final, in straight sets. It was followed by two consecutive defenses in 1986 and 1987, where he beat Boris Becker and Mats Wilander in straight sets again, respectively.
The GOAT too has had it on three occasions
The list has to include the modern-day GOAT, Roger Federer. Having won it on record six occasions, he has gone on to successfully defend it on three occasions. The opening defense came in 2004 when he beat Lleyton Hewitt in the final, in straight sets. It was followed by another straight-set win over David Ferrer in 2007, while 2011 saw him beat Jo-Wilfried Tsonga.
The Serbian GOAT with the most iconic title defenses
As per our analysis, the greatest one in the list has to be the greatest Serbian, Novak Djokovic. While he too has successfully defended it on three occasions, he is the only man to do it on three consecutive occasions. It started in 2013, when he beat Rafael Nadal in straight sets, followed by a walkover in 2014, and defeating Roger Federer in 2015.