Twitter erupts as Arsene Wenger puts in his resignation
Twitter erupts as Arsene Wenger puts in his resignation
Written by
Rodney Dsouza
(Sourced from PTI)
Apr 20, 2018, 06:31 pm
1 min read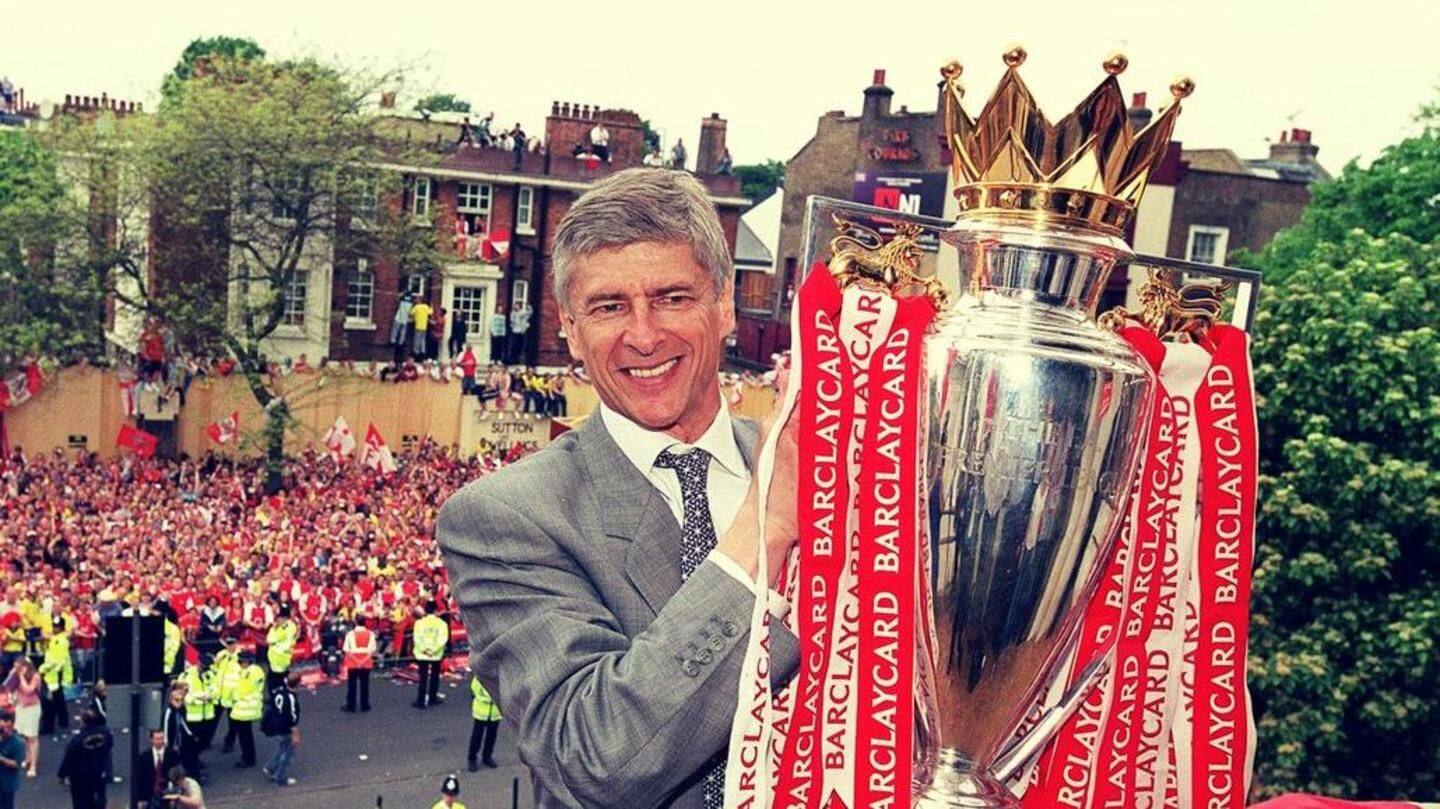 Arsene Wenger has announced that he will step down as Arsenal's manager at the end of the season, bringing an end to his 22-year reign. Wenger, who had 1-year left as per his contract, made the announcement ahead of the London derby against West Ham. Here is how Twitter reacted to the 68-year-old's resignation.
A touch of respect from one of his fiercest rivals
Congratulations on an incredible 22-year career at Arsenal, Arsene Wenger, and best of luck for the rest of the season… apart from on your 60th game against us next Sunday 😉

— Manchester United (@ManUtd) April 20, 2018
Wenger was a true visionary
Arsene Wenger is to leave @Arsenal at the end of the season. He has given much of his life to Arsenal. He has brought much success to the club. He has given much to the game of football in our country. Merci et bonne chance, Monsieur Wenger. #Wenger

— Gary Lineker (@GaryLineker) April 20, 2018
Some words of wisdom for the Arsenal management
Message to Arsenal fans! BE very CAREFUL what you wish for... Wenger changed football for the better in this country when he arrived imo! Out with the drinking culture and in with the athlete.. I only see someone like Simeone able to get anywhere near close to Wenger's level.. GL

— Tony Bellew (@TonyBellew) April 20, 2018
At the end it boils down to results
Rafa Benitez was at Liverpool for 6 years and is treated 1000x better by Liverpool fans than Arsenal fans treat Arsene Wenger who's been at Arsenal for 21 years and won them 3 league titles which included an entire season unbeaten. Ungrateful miserable twats.

— Gilly Gilly🍻🇲🇽 (@Gilly0151) April 20, 2018
Someone other than Arsene will be managing Arsenal next season. It's so hard to imagine.

— FG (@FunnyGooner) April 20, 2018
Once rivals, but yet admired
Arsene Wenger built the best teams that I played against in English Football .The 98 team was Amazing.The biggest compliment is that he played football that made us change the way we played against them. He now deserves the most incredible send off from all in the coming weeks.

— Gary Neville (@GNev2) April 20, 2018
Will he get the send off he deserves?
I hope the Arsenal fans now give Arsene the send off he deserves ... That includes you @piersmorgan !!!

— Michael Vaughan (@MichaelVaughan) April 20, 2018
Two decades at a football club
22 years, 10 major trophies and over 800 games. In a social media era where criticism and derision is tossed around like confetti, Arsene Wenger leaves with his head held high as a true Arsenal legend. We won't see one man manage one club for over 2 decades ever again.👏👏

— Jake Humphrey (@mrjakehumphrey) April 20, 2018
The man who changed the Premier League