Reliving the five biggest controversies in tennis
Reliving the five biggest controversies in tennis
Aug 13, 2019, 07:51 pm
3 min read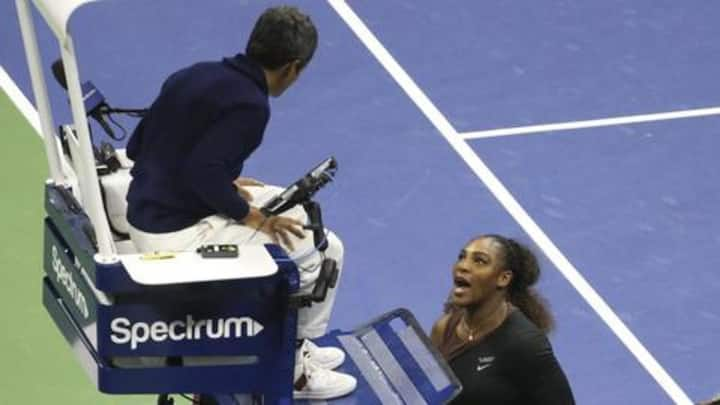 Over the years, the sport of tennis has garnered a wide and loyal fan base. The tennis players are treated with utmost respect, both on and off-court. However, at times, emotions overpower these players and some of them do get embroiled in controversies. In the same light, we take a look at the top five controversies involving tennis players.
John McEnroe loses it during 1981 Wimbledon
John McEnroe was (in)famous for his on-court outbursts. His most controversial moment came during the 1981 Wimbledon when he smashed his racquet following a line-call and screamed at the umpire, saying, "Man, you cannot be serious!" After another call, he lost it again and screamed, "You guys are the pits of the world!" He was reprimanded of a point in the game.
Tim Henman gets disqualified for hitting ball girl
Tim Henman is one of the greats. However, he too possessed a nasty side, which was scary during the 1995 Wimbledon. During a doubles match, he lost a point and smashed a ball which hit the head of a ball girl. While he argued that it was an accident, he accepted his wrongdoing in a true British fashion and was eventually disqualified.
Serena Williams threatens to kill a line judge
All the tennis greats have had a controversial moment, and Serena Williams too is no stranger to it. It was in 2009 US Open when Serena committed a foot fault as the line judge called for it. Serena shouted at her, threatening to kill her. The umpire handed a code violation to Serena, while the match was won by her opponent Kim Clijsters.
Viktor Troicki abuses and calls an umpire 'the worst'
Viktor Troicki made a name for himself for all the wrong reasons. It was during the 2016 Wimbledon when he was facing Albert Ramos and the umpire called Albert's serve in. Troicki, convinced that the ball was out, screamed 'What!' and later ranted at the umpire by calling him an 'idiot' and 'the worst'. Nonetheless, he lost the match later.
Serena loses it again, calls umpire 'a thief'
This is the latest one under Serena's badge as she blew it up once again at the US Open. It was just last year during the final when she was handed three code violations. Consequently, she lost a point, as she had earlier abused the umpire and called him 'a thief'. Notably, she lost the match in straight sets against Naomi Osaka.