Here are the most brutal sledgings in cricket
Here are the most brutal sledgings in cricket
Sep 11, 2019, 08:01 pm
3 min read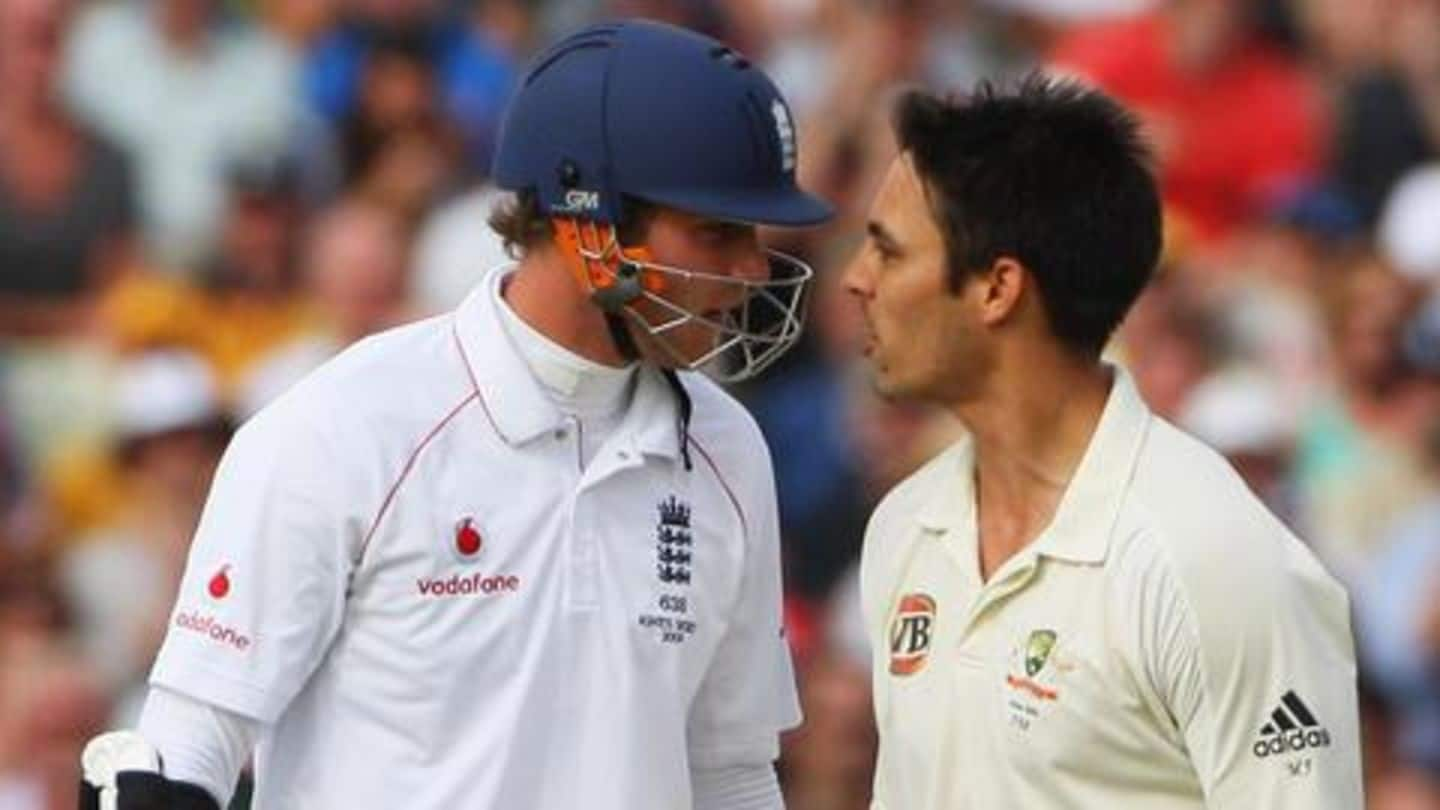 Cricket is considered as the sport of gentlemen. However, there have been numerous occasions when the gentlemen have not behaved quite gently and have brutally sledged players of the opposition team. Some of the sledgings were funny, while some went too far, attracting penalties and other sanctions. On the same note, we take a look at the most brutal sledgings in cricket history.
Ravi Shastri has one classy reply for Mike Whitney
During India's tour of Australia in 1991-92, the Melbourne Test saw Mike Whitney as a substitute fielder. As Ravi Shastri looked for a single, Whitney threw the ball ferociously towards his keeper and yelled, "Stay in your crease or I'll break your f**king head." However, Shastri calmly replied, "If you could bowl as well as you talk, you wouldn't be the f**king 12th man."
Fred Trueman doesn't even spare his own team-mate
Now, this might seem weird as England's Fred Trueman took it to another level when he sledged his own team-mate Raman Subba Row. During the 1962-63 Ashes, one of Trueman's deliveries was edged, as it went for four through the legs of Row. Row apologized, saying, "Sorry Fred, I should've kept my legs closed." However, Trueman replied, "Not you, son, your mother should have."
Ricky Ponting shuts up Shaun Pollock for good
Now, this is both brutal and funny. During a Test match, Australia's Ricky Ponting was batting and had missed connecting a couple of deliveries from South African pacer Shaun Pollock. Pollock taunted Ponting by saying, "It's red, round, and weighs about five ounces." The very next delivery, Ponting smashed it for four and replied, "You know what it looks like, now go find it."
Ramnaresh Sarwan freaks out Glenn McGrath
During a 2003 Test match in St John's, Aussie seamer Glenn McGrath decided to have a go at West Indies batsman Ramnaresh Sarwan. At a point, McGrath asked Sarwan "What does Brian Lara's c*ck taste like?" Sarwan cheekily replied, "I don't know. Ask your wife." McGrath freaked out and said, "If you f**king mention my wife again, I'll f**king rip your f**king throat out."
In 2007, India were playing Pakistan in an ODI in Kanpur, when Gautam Gambhir was struggling, especially against Shahid Afridi. Meanwhile, Gambhir collided with Afridi while taking a single, as the latter was livid. It was thereafter both went after each other and hurled abuses, which were smartly interpreted by the viewers, who read their lips. Both were fined by the ICC later.