Premier League: Kane eyes to pip Salah for Golden Boot
Premier League: Kane eyes to pip Salah for Golden Boot
Apr 18, 2018, 12:44 pm
2 min read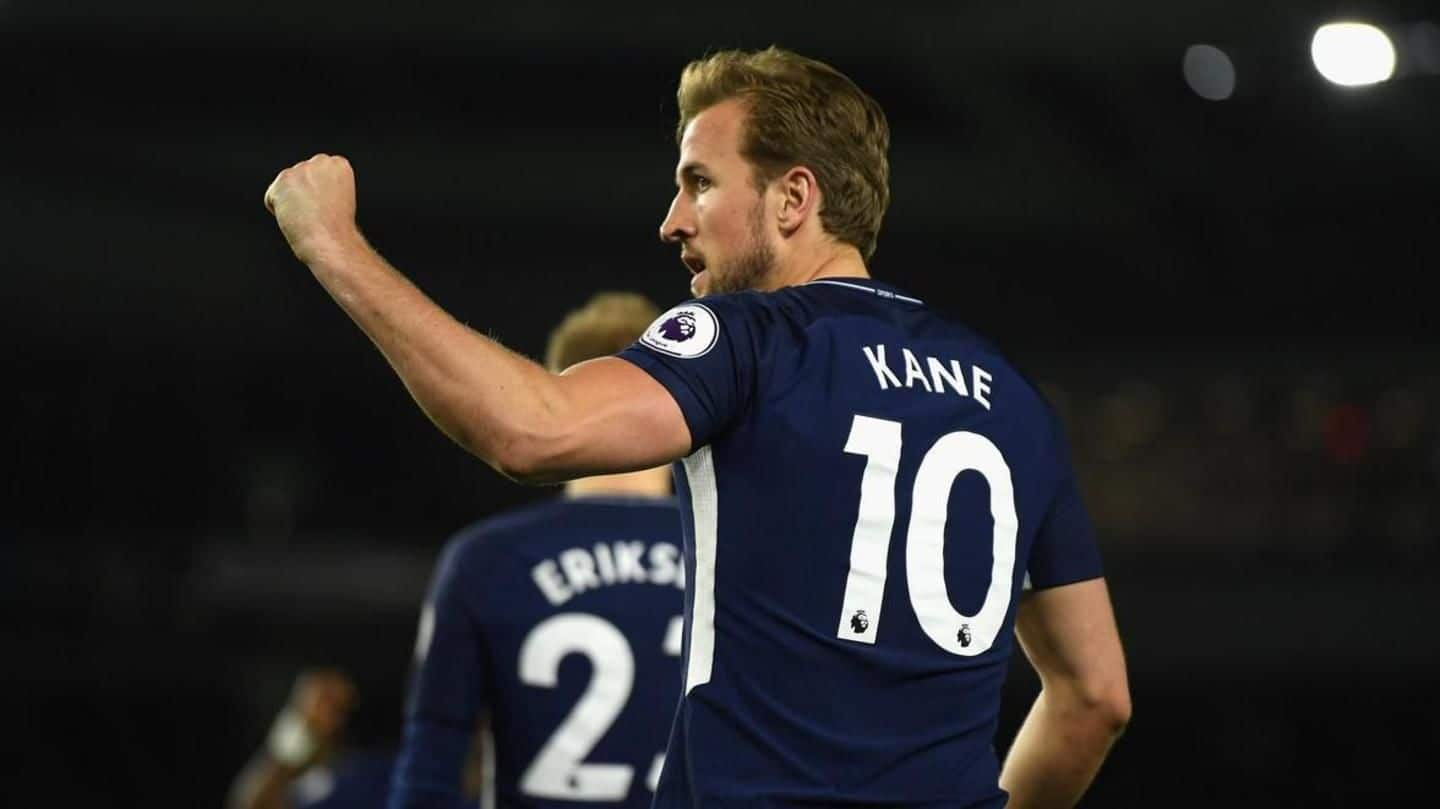 Two players, two goal-scoring machines, with an eye to bag the prestigious Golden Boot award in the Premier League. That's Mohamed Salah and Harry Kane for you. The race for finishing as the top scorer has intensified like previous seasons after Kane reached the 26th goal mark in Tottenham Hotspur's 1-1 draw against Brighton. Salah leads the proceedings but it isn't just over yet.
Both players have been influential
Liverpool and Spurs are where they are (third and fourth) in the Premier League table due to the contribution from their top players Salah and Kane. Both teams' front line have been the access points in feeding the ball to the star men, who in turn have cashed in on the supply. Salah has 30 goals and Kane isn't far away.
Can Kane repeat the Golden Boot heroics?
The Englishman has been the winner of the award in the last two seasons with 29 and 25 strikes respectively. During this phase, he saw off the challenges from Diego Costa, Jamie Vardy, Sergio Aguero and Romelu Lukaku to sing to the glory tunes. Kane has been on top gear in EPL and 26 goals in the 3rd season tells it all.
Salah comes in as the challenge Kane needed
Two seasons of goal-fest saw Kane come out atop beating Lukaku by four goals last season and by a solitary strike in 2015-16, when both Aguero and Vardy netted 24 apiece. The emergence of Salah in his first season for Liverpool has been a top class entity. He has served a fresh challenge to Kane, who needs to score aplenty to topple the Egyptian.
An exciting finish ahead?
Fans should be in for a thrilling finish to the season with these in-form players going for the coveted prize. Both teams have four matches left in the season and Salah will be breathing better given the cushion he has. But one should not write Kane off. 80 goals in three EPL seasons means he isn't going to let it go.
What have the players said?
According to reports, Kane stated recently that he still believes he can win the Golden Boot and is focusing on getting the job done. Meanwhile, Salah too is eyeing the award and said that it is on his mind.